2020 Monument Mile promises to be a Classic
The third Monument Mile Classic hosted by Central AC will be held at the University of Stirling on Friday 22 May.
And local hero Andy Butchart has entered the race to raise the potential of a sub-four minute performance!
Butchart's involvement helps raise the bar even further on this event, which has grown in the past two years from 154 entries in 2018 to 186 in 2019.
Pacers will feature in every race and the prize-pot for the top three men and top three women will sit at £150, £100 and £50.
The prize pot yet to be finalised, but it will be a significant increase on last year (which was then £500 for all male athletes under 4:05mins and female athletes under 4:40). The time standards will remain the same, but the prize pot will increase significantly.
The event is essentially a series of open graded track mile races. The race is open to athletes from U13 level to Masters level.
It is a scottishathletics licensed event. It has been well received by the endurance community these last two years, and Central AC work in strong partnership with the University of Stirling to deliver this race.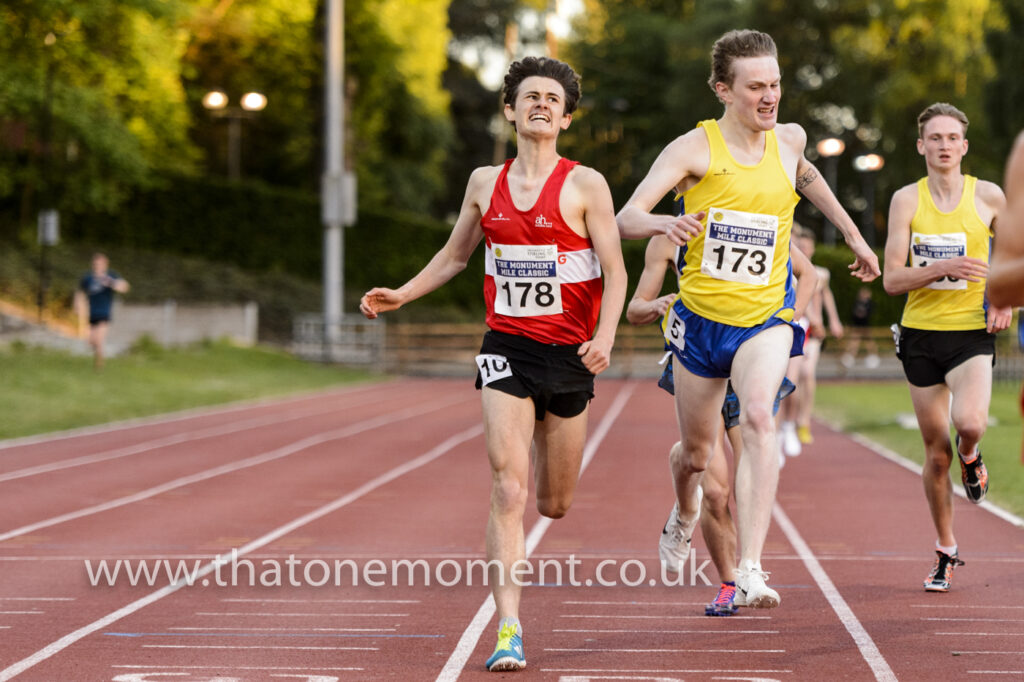 Action from the 2019 Monument Mile Classic (photo by Bobby Gavin)
'Central AC are delighted to bring back The Monument Mile Classic back for a third year in 2020,' said Race Director, Michael Wright.
'The last two years have been a great success, and we look forward to welcoming the Scottish Athletics community along to the University of Stirling in a bid to break PBs for all of our entrants over this iconic distance.
'We are pleased to confirm that the prize money increases to £150/£100/ £50 for 1st / 2nd and 3rd (both male and female).
'In addition, the prize pot for sub-4:05 (male) and sub-4:40 (female) performances will be increasing significantly once again (from £500 last year), and will be confirmed in due course.
'We are very excited to learn that Andy Butchart has entered the race, and in an Olympic year. Could we see a sub-4 minutes mile on the cards?
'Whether you are an U13 at the outset of your athletic career, or a Senior athlete at the height of your powers, we invite you to compete in this historic race that made legends of Paavo Nurmi (4:10.4), Sebastian Coe (3:47.33), Steve Ovett (3:48.40), Hicham El Guerrouj (3:43.13) and Roger Bannister (3:58.8).'
Tags: Andy Butchart, Central AC, Monument Mile Classic, Stirling