Scottish Records in Rio for Sharp and Butchart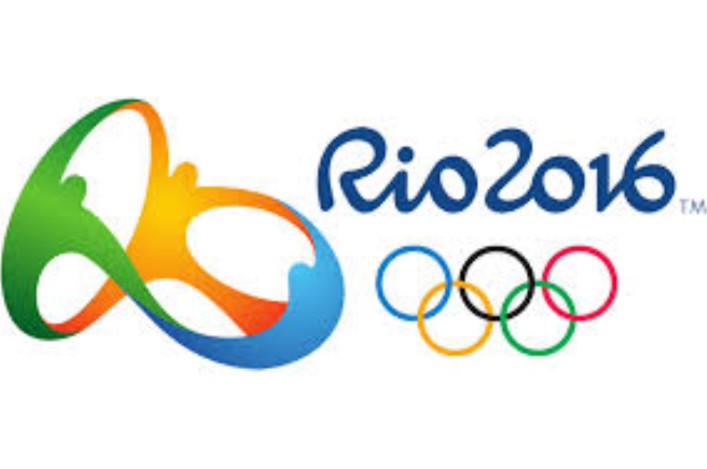 Lynsey Sharp delivered a lifetime best time to take sixth place in the Women's 800m final.
It was a really terrific effort from the Scot as she came home in that new Scottish Record PB of 1.57.69.
South African Caster Semenya took the gold in 1.55.29 and there were PBs and National Records within the field.
The Edinburgh AC athlete held the Scottish Record at 1.57.71 from a run in Berlin last season but has now improved on that.
Well done to Lynsey, her coach and her family for performing when it counted and coming up with a lifetime best performance in her first Olympic final and three great races in Rio.
'It was a great race to be part of,' said Lynsey. 'I knew it was going to be very competitive and to run my fastest ever time in an Olympic final, I have to be happy with  but I'm a little bit frustrated because I know that I can go faster than that.
'It wasn't necessarily about times but being competitive and I feel like I did myself justice today.
'It is difficult to analyse so soon after the race. I sat off the pace because I knew that my best chance was to come through at the end and these girls have a strong finish as well.
'It was very competitive and I ran my fastest run ever in the Olympic final and I'm happy but I know that I can go faster.
'The thing that I'm most happy about this week is to get through the rounds clean. It was a disappointment last year and it's actually harder to make the final than to run in the final. I am just very happy to make the final and do myself justice.'
+++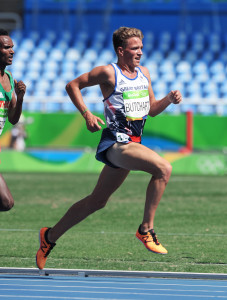 Andrew Butchart came up with an incredible run to take fourth place in the Men's 5000m Olympic final – as Mo Farah landed his second gold of the Games.
The Central AC athlete delivered a PB and Scottish Record of 13.08.61 as, for the second time in four days, he proved he is a true world class operator in a fast race.
Butchart went with the hot early pace and then was shoulder to shoulder with Farah with three laps to go. Now he has sliced another five seconds off the Record he set in Holland at 13.13.30 early in the season.
Andrew came home in seventh place but was moved up to sixth after a couple of disqualifications – and reinstatement. For a brief period, he was placed fourth!
Well done to Andy, coach Derek Easton and his family and all at Central AC involved in his development over the years on a stunning impact at the Olympics.
Andy Butchart said: "I think I can't ask much more than that in my first major.  The race went off faster than I thought it would and I had to get on it and roll with it.
'I know I am in shape. This year has gone really well and I have not had a really bad session or a bad race and the season is almost done so I will take that as a good year.
Re Mo: 'We spoke before the race and sat on the bus together coming down.  He's such a relaxed person that you feed off it and that makes you more relaxed and not as nervous.
'I am happy with the time. The placing was more important than the PB. I'm just so happy that I did that.
'I have never had to recover from a race before. This is my first time doing a heat and then a final and my legs have been in bits and I have a blister. It's the whole foot, pretty sore.  I guess it's been a big experience and I hope it will be good when I go to the next Championships.'
+++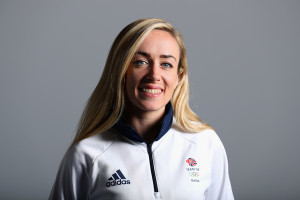 There was a fine effort by Eilish McColgan to finish 13th in the Women's 5000m final in Brazil.
It was a first Olympic final for the Scot, who came through qualifying earlier in the week and grabbed her chance tonight with a run of 15.12.09.
That was just three seconds outside her PB in a new event, with the Rio final having featured 18 women.
'Yes I'm actually disappointed,' said Eilish afterwards. 'But it's good that I am disappointed because I don't know what I was 12th or 13th or something in an Olympic final and so at the start of the year if someone had said that I would have taken that.
'I am disappointed I didn't break into the field. I knew that the top six were almost unbeatable because their times were fast here and I knew that they would were going to be gone but I thought I could make the top eight.
'Looking at the other girls' PBs I thought that I should be around the top eight and to come 13th or so, I'm really disappointed. I'm in better shape than that. To go and run 15:12, I don't think I've done myself justice.
'But it was good experience and that burst of pace, I'm not used to doing it and I need to mentally get ready for it. I am strong at the end and I come back but that middle section I really need to work on.
Tags: Andrew Butchart, Lynsey Sharp, Olympics, Rio 2016