ENTER NOW Senior Champs and Age Groups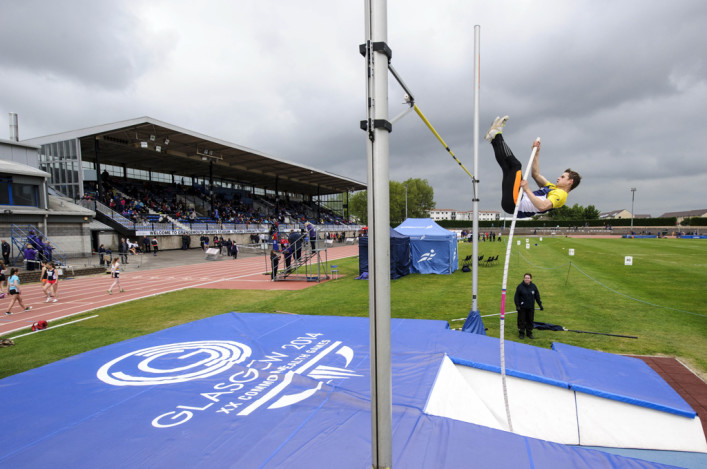 Nick Percy won his first British Senior title at Birmingham last weekend to maintain a remarkable purple patch in the discus.
And now the Scottish National Record holder has set his sights on adding the Scottish title – and the Native Record – to his 2016 successes after also landing the NCAA collegiate gold in the United States and the England Athletics U23 title.
Percy is making plans to be in Grangemouth for the weekend of August 13/14 for the Scottish Senior Champs and we really want to see as many of Scotland's best athletes there, too.
The U17 Champs are part of the programme that weekend and entries for both events are open for the next three weeks online until the July 24 closing date.
'Rest assured I will be there at Grangemouth for the Scottish Seniors and competing for medals,' said Nick.
'I've won four titles recently in my Conference in America, the NCAAs, the England U23s and the British Champs in Birmingham last weekend.
'But I want to win the Scottish, as well, and I've an eye on the Native Record in the discus (best by a Scot in Scotland) which is at 57m.
'I've always tried to supported the Scottish Champs when possible – and did so when I was competing through the Age Groups. I really hope other athletes will, as well.'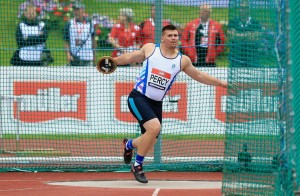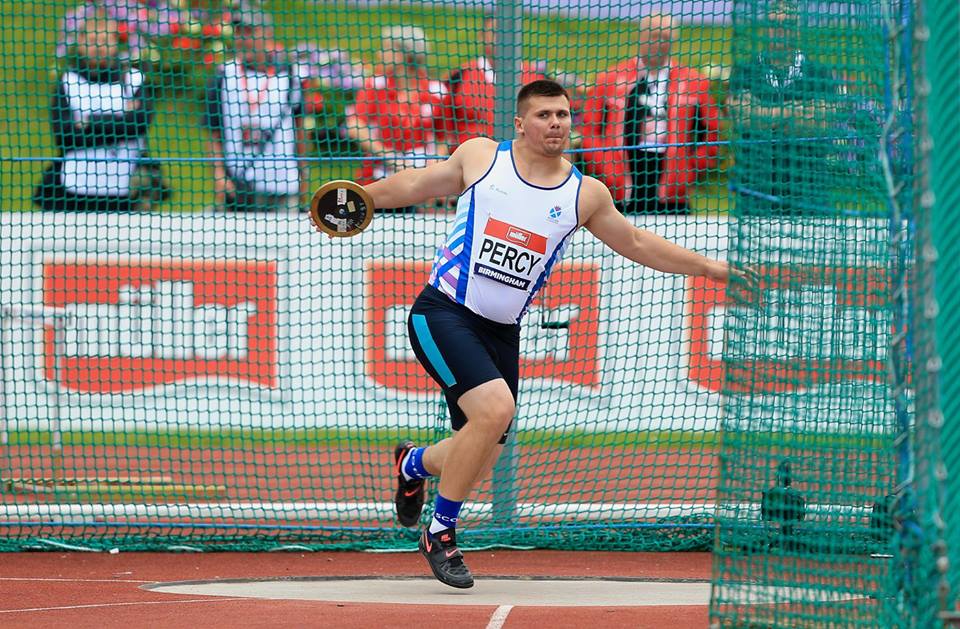 Nick Percy – plans to be at Seniors
scottishathletics are delighted to have an agreement in principle with Vinco Sport (RunJumpThrow.com) to show the action from Grangemouth on August 13/14.
As an added bonus, that means the U17 Age Group Champs, which also take place that weekend, will have their events shown on the stream.
Kilmarnock two years ago was the first time that scottishathletics delivered a live stream and that was repeated at Aberdeen for the 2015 Seniors event.
Entries remain open until July 24 so why not follow the online link to the Events section and get your entry in now.
*Following a successful trial at the Indoor Season, the U17 Champs are now part of the programme with the Scottish Seniors and Para event on August 13/14. There is online entry for the U17s via the specific page on the Events section.
+++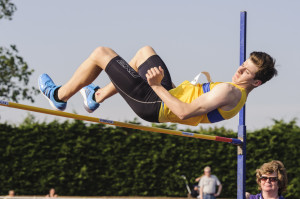 The Age Group Champs are being staged in Grangemouth for 20126 – and we want as many young athletes as possible to make that the target for the season.
Entries are open online until July 24 with the Champs for four age groups split over two weekends.
The Scottish U17 Champs will be within the Senior Champs programme on the weekend of August 13/14 at Grangemouth.
And the Age Group Champs U20/U15/U13 are over two days the following weekend – August 20/21.
Competition should be what you train for and we've been delighted with the response from athletes, coaches, parents and clubs over the past couple of years to the Age Group Champs.
For the U20/U15/U13 Champs on August 20/21 use the link here and select the appropriate Championship date for the athlete concerned to find the online process:
http://events.scottishathletics.org.uk/events?page=13
Tags: Age Group champs, Grangemouth, Laura Muir, Nick Percy, Senior Champs