2017 National Coaching Conference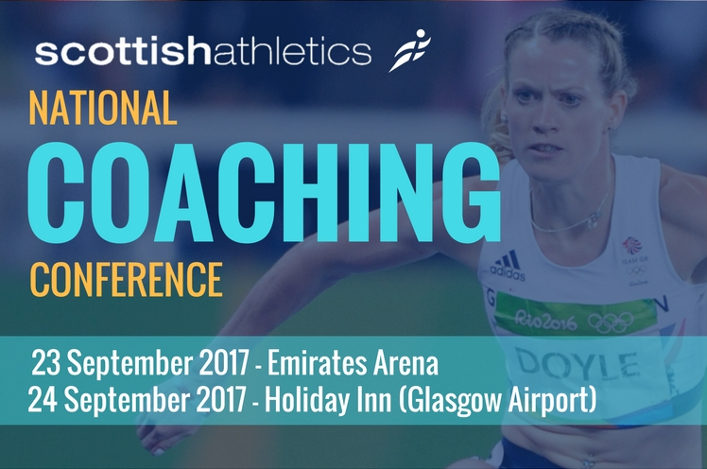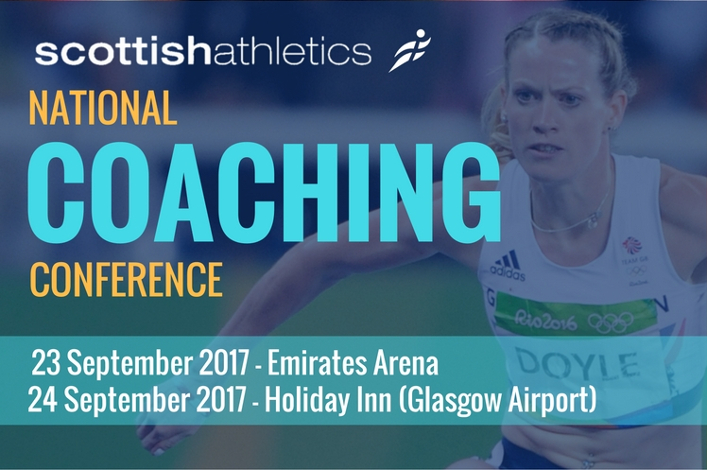 Building on the success of last year, scottishathletics are looking to improve the coaches' learning experience at this year's Coaching Conference with a number of World-class coaches and speakers lined up to deliver. It promises to be an exciting weekend of learning, networking and sharing experiences for all!
This year we will focus on creating opportunities for coaches to discuss and reflect on the content presented over the weekend. This will give coaches the opportunity to put into context some of the key topics and discuss how they may be able to relate some of the key messages in each session in to their own coaching.
Throughout the weekend there will be structured opportunities for coaches to network and share knowledge and experiences within. To achieve this, and create a positive learning environment, there is going to be dinner and social networking at the end of day one of the conference at the Holiday Inn (Glasgow airport). Day two of the conference will continue at the hotel with a keynote to kickstart start the second day.
scottishathletics are offering the full conference package including accommodation at the hotel on a first come, first served basis.
Prices:
Conference, 3 course dinner + 1 night accommodation* at Holiday Inn, Glasgow Airport: £175 (members)/ £275 (non-members)

Conference + 3 course dinner at Holiday Inn, Glasgow Airport: £75 (members)/ £175 (non-members)
Conference only: £50 (members)/ £150 (non-members)
* Accommodation: £100 per room (B&B). Single occupancy £100; Double occupancy £50 per person.

**£10 discount per person on bookings for groups of over 10 people
***Break-out choices will be available once the timetable is confirmed. These will be allocated in the order in which the booking forms are received.
Please fill in booking form and return to conference@scottishathletics.org.uk or scottishathletics, Caledonia House, South Gyle, Edinburgh, EH12 9DQ
Please click here for more information on our conference speakers.