Willie Robertson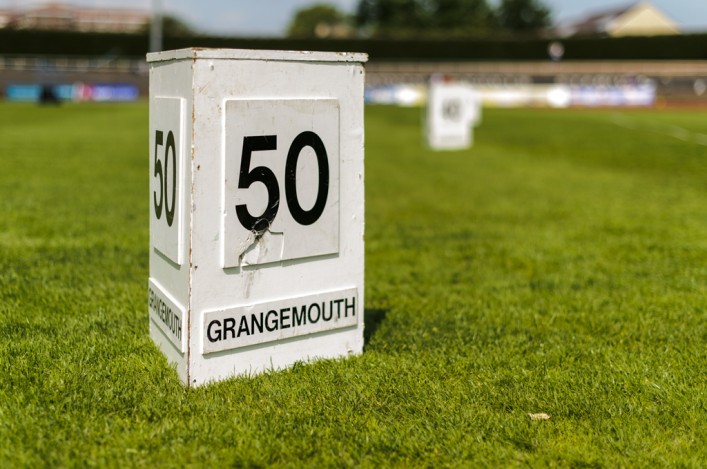 scottishathletics has been saddened to learn of the passing of Falkirk Victoria Harriers throws coach and national championship medallists Willie Robertson. We send our condolences to Willie's family and friends.
Funeral details are as follows:
Tuesday 25 June at 2pm
West Lothian Crematorium, Livingston
The following tribute is from Andy Ronald of Falkirk Vics.
+++
It is with deep regret and great sadness that Falkirk Victoria Harriers advise of the passing of legendary throws coach Willie Robertson on June 14.
Willie was a coach and member of Falkirk Victoria Harriers for over 30 years having enjoyed a successful athletics competitive career with Edinburgh AC, Field Events club and Thames Valley Harriers, which saw him win three Scottish Championship medals in his specialist hammer event.
Bronze medals in both 1971 and 1973 were followed with the silver medal in 1974, the year Willie also achieved his PB throw in the hammer with 57.30m, which ranks him in the Scottish top 30 all-time list of hammer throwers.
1974 was a fantastic year for Willie. As well his hammer achievements, it started with the first of two Commonwealth Games appearances for Scotland in wrestling at the Christchurch games in New Zealand. Willie also wrestled for Scotland in the 1986 Edinburgh games.
A generous, larger than life character who loved to recall stories of events and trips, Willie remained modest about his own achievements and tight lipped about his athletic successes.
Appearing in the Scottish ranking lists for hammer throwing most years from 1969 until 2008 with a brief gap in the late 1970s into early 80s during which time Willie was a regular on the Highland Games circuit.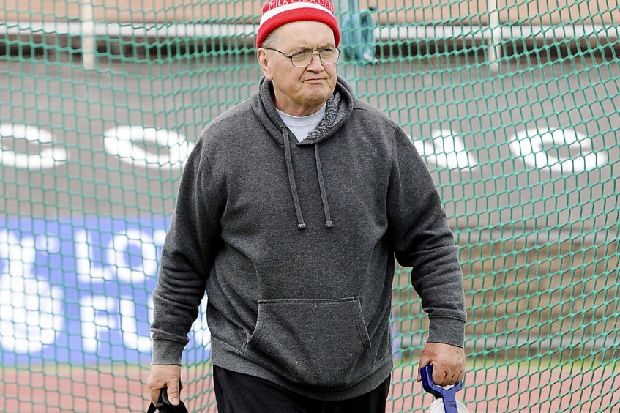 Willie Robertson (photo via Falkirk Herald Twitter)
For many years Willie also officiated at the Games as well as track and field meetings. When Scottish Athletics introduced its  Celtic Cup competition which was televised live by BBC Scotland, Willie was one of the referees in the Tossing the Caber competition.
While Willie's main competitive days pre-date his time with Falkirk Victoria Harriers his contribution and influence on the club are immense.
Coaching all heavy throws disciplines and highland games heavy events to a select band he thought could handle it, Willie transformed the club from being endurance based who had a few willing volunteers filling in at hammer, discus and shot in league matches to arguably at one time the country's hot bed of young talent in these events, but especially his beloved hammer.
There are numerous Schools, District and National champions who benefited from Willie's knowledge, enthusiasm and unique approach in their early career. A select few include:
Myra Perkins; Ciaran Wright; Kyle Randalls; Fraser Ewen; Edmond Reid; Rhianydd Parry
As well as his daughter Hazel who also appears in the Scottish Rankings for hammer, discus and shot.
Willie last competed in the Scottish Athletics League in 2011 but remained a regular at events throughout the country guiding his young athletes and freely giving his time and knowledge to anyone who asked.
He will be sorely missed throughout the athletics community in general, throws community in particular and by all in Falkirk Victoria Harriers past and present.
Our thoughts at this time are with his wife Anglea, son Alan and daughter Hazel as well as wider family and friends.