'Commonwealths mean so much to my family' – Lynsey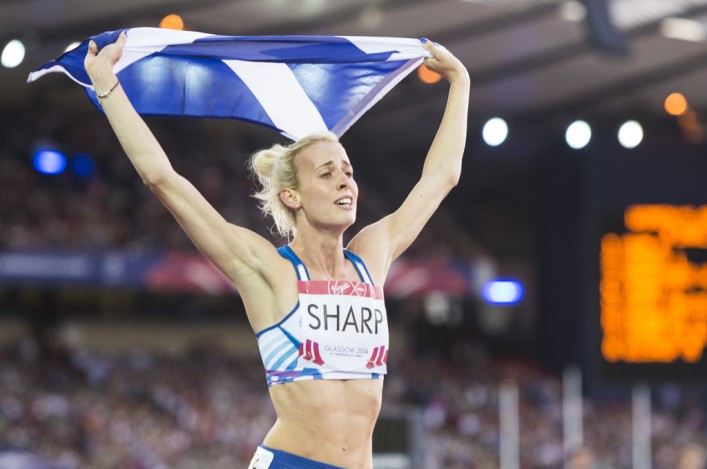 Flying the flag for Scotland at Hampden – and Lynsey Sharp has Gold Coast 2018 firmly in mind (photo by Bobby Gavin)
The gun will go off on the athletics programme at the next Commonwealth Games exactly a year from today.
Gold Coast 2018 preparations are already firmly under way – both Down Under and back here – and Team Scotland will head to Australia hoping to match or better the best medal haul achieved at a Games outside these shores across all sports.
Lynsey Sharp dearly wants to be on that plane with the Glasgow 2014 silver medallist committed to the Games in her forth-coming competition plan in what may be a very busy 2018 also featuring the World Indoors and the European Champs.
And, in a special blog post for scottishathletics, Lynsey made it clear the Commonwealths mean so much to her family that she can't wait to fly the flag again for Scotland in the Gold Coast.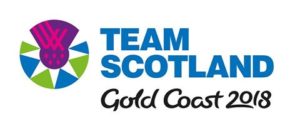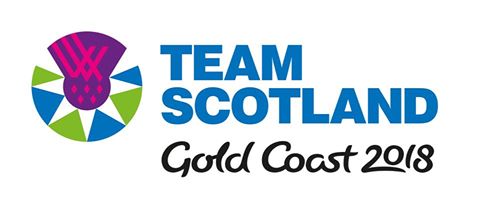 'I'm committed to competing for Scotland at Gold Coast 2018,' said Lynsey.
'You don't get all that many chances in your career to compete for Scotland in athletics – and having grown up with my dad winning five Commonwealth medals and my mum also having run for Scotland at the Commonwealths, then it is important to me. The Commonwealth Games are important to the Sharp family.
'It is nice to be in a Scotland team every so often, rather than part of a GB and NI one, and be with all these Scots who have been performing so well. Australia is quite attractive an idea, too!
'I don't see huge issues over the timing.I don't see Europeans as any more important than the Commonwealths; it worked really well in 2014 when they were very close but I think it can work in 2018, too, with a bit of a gap.
'I see it as a slightly later indoor season, hopefully including the World Indoors, and then getting down to Australia from there to prepare for Gold Coast.
'Then, after that, there's plenty of time to have a short break and then starting building again for Europeans. My coach (Terrence Mahon) is happy with that as a plan.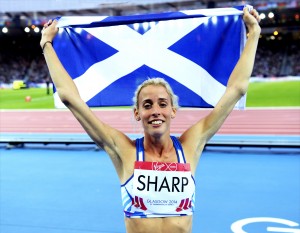 'Glasgow is starting to feel like a while ago and, before we know it, we will be right into the preparations for Gold Coast.
'The 2014 season was the most fun I've ever had – with Hampden and then the Europeans in Zurich pretty close together.
'So I am really looking forward to having that again in 2018 – and I'm not forgetting a World Indoors in March that year, either. It could be hectic.
'Hampden will always mean so much to me and hold a lot of memories. There's been a lot of talk recently about how poor it is as a football stadium but as an athletics stadium it was brilliant!
'I even ended up in a BBC Scotland documentary after everything that happened at the Games.
'I felt 2015 wasn't so good after that but I bounced back last year and ran faster. I nailed it, too, in Rio because the goal there was absolutely to make the final after missing out in the Worlds in 2015.'
WE spoke to Lysney earlier this week, when she made an appearance at the National Academy gathering at Carronvale as her mum, Carol, addressed parents.  At the time, Lynsey was due to fly to America to join her coach for warm weather training – with a number of Scots sure to be around.
'I'm going out to America to Flagstaff and pretty much all of the Scotland endurance 'team' will be there – Eilish McColgan, Andy Butchart, Jake Wightman and Chris O'Hare will be there. And I believe Laura Muir is coming out a bit later, too.
It is crazy how many Scots we have now at that (very high) level. I think back to Glasgow 2014 and things have moved on an awful lot since then – look at Andy and Callum (Hawkins) for a start.
'We're inspired by each other, maybe even driven by each other. Obviously, as athletes, we're competitive.
'The public are responding so well to what is happening at the moment in Scottish athletics, and how successful we have become, that everyone wants to be a part of that.
'I hope that younger athletes, at the National Academy or wherever they are developing at the minute, see what's possible. You want them to want to be part of that, as well. Hopefully some that were watching Glasgow 2014 from the sidelines will be in the team come Gold Coast.'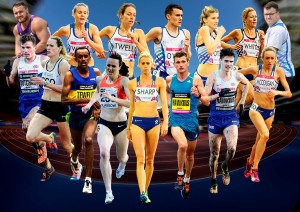 Tags: Cameron Sharp, Commonwealth Games, Glasgow 2014, Gold Coast 2018, Lynsey Sharp