VIDEO: Highlights of Lindsays Short Course XC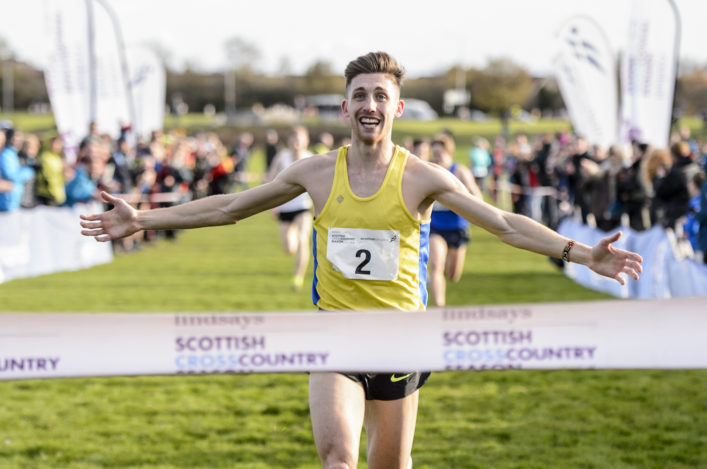 Muir retains title on great day for our sport in Kirkcaldy
The Lindsays Short Course XC Champs last Saturday were a big success with a great atmosphere around the event, staged at Kirkcaldy High School for the first time.
And we are delighted now to share video footage from the races in Fife created and edited for scottishathletics by Gordon Curran.
Gordon did a fine job for us on the Short Course XC event at Renfrew last year and has replicated that as he captured the action in the Kirkcaldy sunshine.
Finisher numbers have now been tallied from Saturday and the overall figure of 929 athletes across the age groups is another Record – with rises in five of the six categories and just over 600 athletes completing the 4K in the U20/Seniors/Masters races.
It is worth noting that there were 411 finishers in the Men's race as compared to 227 as recently as 2014 at Bellahouston so healthy signs are there for the sport in the way clubs, coaches and athletes are committing to competition. Thanks.
U20/Seniors/Masters over 4K
U17 Races over 3K
 U15 Races over 2K
Tags: Kirkcaldy, Lindsays Cross Country Season, Lindsays Short Course XC