Universities International review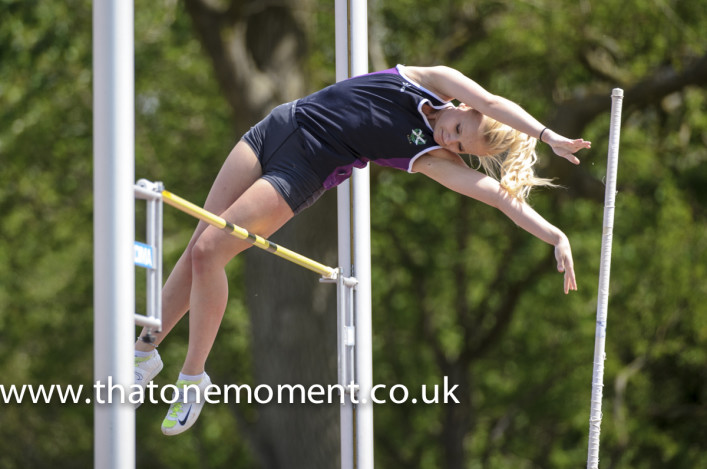 Photos by Bobby Gavin on our Facebook page
Irish Universities came to Kilmarnock and defeated their hosts on Saturday – but nonetheless there were a number of Scottish universities records broken and some fine individual performances and wins.
Nikki Manson and Dionne Milne broke their own Scottish university records with Manson in High Jump with a height of 1.76m and Milne in Discus with a distance of 41.90m.
Both Andrew Murphy and Ryan Hewitson broke the 110m hurdles Scottish university record with times of 15.61s and 15.62s respectively. This was a PB for Murphy which he also succeeding in achieving a PB for high jump (1.91m) and an outdoor PB for pole vault (4.40m)
Paula Gass made a return to Scotland, after some time spent in San Diego, with a season opening win in Javelin. Other wins for Scotland included Daniel Rees in the 400m hurdles, Callum Drummond in the 800m, Sam Davies and Shannon McLellan in the men's and women's 1500m, Andrew Murphy and Kara Bradbeer in the Pole Vault, Carolyn Harvey in Triple Jump, Ellie McGinty in the Long Jump, Ben Main in Hammer Throw, Remi Cadoux in Javelin, Marcus Morton in High Jump, and Sam O'Kane in Discus.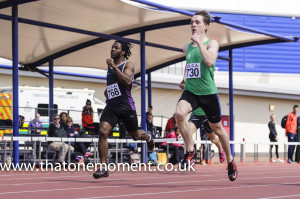 In the relays, the Women's 4 x 100m and Men's  4 x 400m teamscame first in their respective races.
Lindsey Young  recorded a PB for her 400m with a time of 58.53s. Katie Bain also made a PB for the 3000m with a time of 10:48 minutes.
Other PBs for the womens's team included Jade Currie in the 100m hurdles with a time of 15.80s, Alison Campbell in the 3000m steeplechase with a time of 13:48 minutes, Anna Tait in the 800m with a time of 2:19 minutes, Sophia Hamilton in the 100m with a time of 12.63s, Kirsty Reynolds in the 400m hurdles with a time of 69.88s, Dionne Milne and Katie Ord in the Hammer with a distance of 41.39m and 41.34m respectively.
For the men's team, PBs included Ben Main for discus with a distance of 48.44m, Alasdair Lowe in the Pole Vault with a height of 3.90m, Robbie Kennedy in the 5000m with a time of 16:45 minutes, Krishawn Aiken in the 200m with a time of 22.13s, Eoghan MacNamara in the 800m with a time of 2:00.77 minutes, Steven Beattie in the 100m with a time of 10.99s and Daniel Rees and James McLaren in the 400m hurdles with a time of 54.49s and 66.61s respectively.
Many thanks to the Irish athletes that came across to Kilmarnock to compete with our Scottish athletes again. It was a pleasure to welcome you. And thanks, too, to the officials who helped keep things running smoothly on the day.
Special thanks to Scotland team manager and SUCA Treasurer Janelle McGurk for organising the team so well.
Report by Adrienne Rennie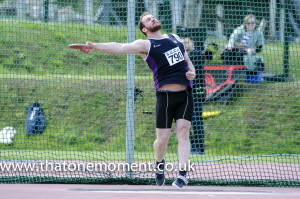 Photos by Bobby Gavin
Tags: Dionne Milne, Kilmarnock, Nikki Manson, Scottish Unis, SUCA