Trio land Rio standards at Stanford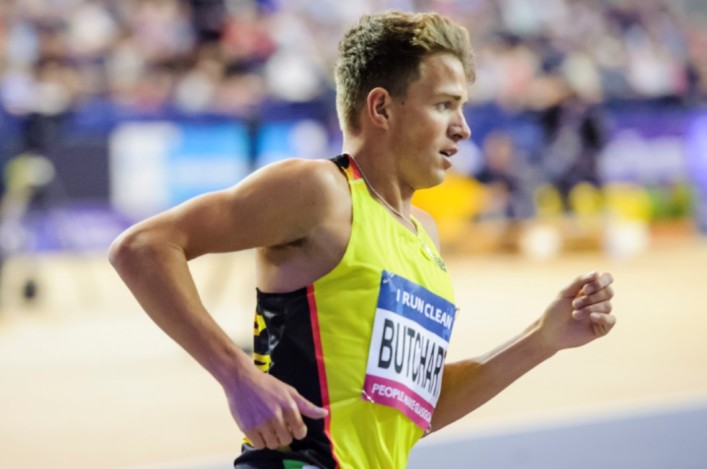 Andrew Butchart – terrific 5000m performance in America (photographed here at Glasgow GP by Bobby Gavin)
Eight days and a few hours after three men made it to Rio with GB via their performances in the London Marathon, Scottish endurance athletes excelled at the Payton Jordan Invitational in California.
Scottish National XC winner Andrew Butchart clocked a superb 13.18.96 to finish second in a classy 5000m field and get firmly inside the 13.25 being asked for by GB men for the Olympics.
And, in the Women's 5000m, Laura Whittle and Eilish McColgan were fourth and fifth at 15.08.58 and 15.09.94 to also get well inside the 15.24 required for the Olympics by GB women.
In the same race, Beth Potter was 12th and her 15.28.32 was just outside the GB standard, although she already has one at 10,000m. It was a PB by eight seconds for Potter and was inside the British Athletics standard for this summer's European Championships.
These are terrific PB performances in a Scottish al-time context and now the British Champs in Birmingham in June will be key in a selection context.
In fact, we make it that Whittle and McColgan move into fifth and sixth place in the all-time list for the Women's 5000m – with record-holder Steph Twell firmly in the frame for Rio this summer, too.
For Eilish, it was a superb comeback to track action after a 20-month absence and long spells of patient rehabilitation work in Britain and then, more recently, in the States.
She tweeted: 'Wahhhhhh! 35 second PB and Olympic Q over the 5000m tonight. Can't stop smiling. First track race in over 22months was worth waiting for'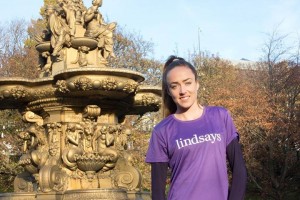 Eilish McColgan: superb comeback at 5000m
For National XC champion Butchart, the improvement on the track continues spectacularly after a good indoor run at the Glasgow Grand Prix in January prior to Sunday night at Stanford.
Only two Scots have bettered that 5000m time – and record-holder Nat Muir (13.17.9) and Ian Gillespie (13.18.06) certainly now look within striking distance of the Central AC athlete. Butchart's run was a PB by 11 seconds to further emphasise the quality of the performance.
Scottish All-time lists on scotstats website
Congratulations to Andrew, Laura, Eilish and Beth and their families and coaches, with a number of other Scots also performing well at Stanford last night.
Prominent among those would be another fine run at 1500m by Josh Kerr, the European U20 champion who is now at university in New Mexico. Josh hit 3.42 for the second time in a fortnight with 3.42.39 for fourth place in his race and post a second World Juniors qualifying standard (3.43.00 required).
Neil Gourley was in the same race and finished eighth at 3.42.70 – with no fewer than seven athletes at 3.42 in that race!
Guy Learmonth finished third in the top 800m race with a run of 1.47.07. The GB standard for Rio in that event is 1.46.00.
Luke Caldwell recorded a 28.45.82 time at 10,000m while Luke Traynor savoured another step forward with a big PB at 5000m – as he ran 14.04.16. Traynor's outdoors PB had been at 14.47.
Allan Hamilton was in action in the long jump and finished second with 7.54m.
Tags: Andrew Butchart, Eilish McColgan, Laura Whittle, Payton Jordan Invitational, Stanford