Kirsty and Nick picked for GB and NI for European Throws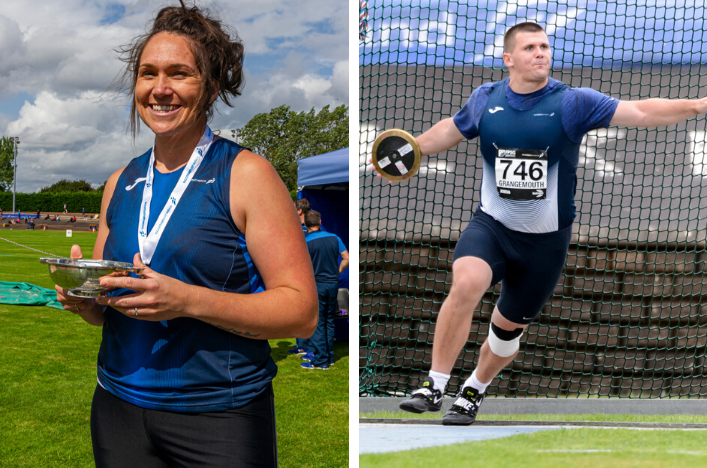 British Athletics website team announcement
Scottish discus champions Kirsty Law and Nick Percy have been selected by GB and NI for an international event later this month.
British Athletics announced a maximum number of 11 athletes for the European Throwing Cup to be held in Leiria, Portugal, from 21-22 March.
Hammer thrower Taylor Campbell and shot putter Amelia Strickler lead an in-form British team having both produced personal best performances over the past month.
Also victorious in Loughborough at the Winter Long Throws meet at Loughborough last Saturday and earning selection are  Percy, who is coached by Vesteinn Hafsteinsson, and Law, who is coached by Zane Duquemin.
Kirsty produced her best ever season opener of 56.38m on the way to victory in the discus while Nick won the event for the first time.
'The European Throwing Cup is an important event on the international calendar for our athletes and it is fantastic – and demonstrates the strength we currently have – that we have been able to select the maximum number of 11 athletes this year,' said Peter Stanley, Head of Field & Combined Events at British Athletics.
'The Winter Long Throws Opportunity at the weekend was once again a great event for many to open their season as shown by the number of personal bests and, along with other performances this year, we are looking forward to seeing our athletes make the most of the opportunity Leiria presents.'

Tags: Kirsty Law, Nick Percy