Three Scots named for World Cross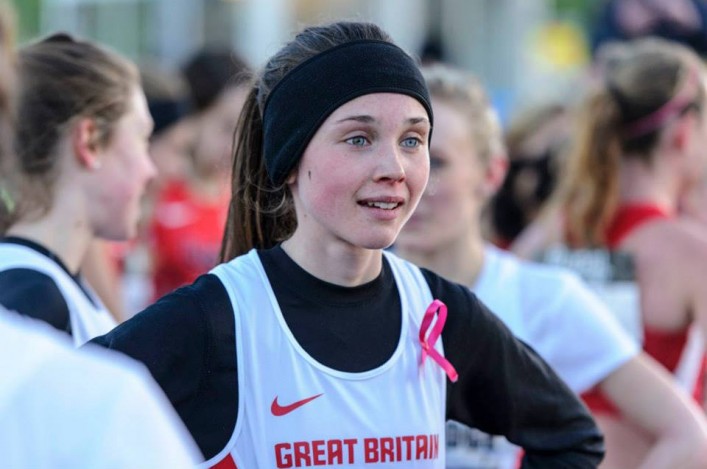 China calling – Rhona Auckland has made team GB and NI for the World Cross 
British Athletics media announcement
Three Scots are heading to the World Cross in China with GB and NI later this month.
National XC champions Andrew Butchart and U20 winner  Jonny Glen will compete in the Senior Men and Junior Men teams while Rhona Auckland, who won the Euro Cross U23 title in December in her most recent race, has recovered from injury just in time to make the global event.
It is another fantastic boost for the endurance community in Scotland and, with 18 athletes named in all by British Athletics for the March 28 event, that means a sixth of the team heading for Guiyang is Scottish.
There were six Scots involved at the Euro Cross when GB took 36 athletes to Bulgaria so now the 16.6 percentage has been repeated for the World Cross – which is remarkable given the population ratio.
And it is great to see three athletes who have progressed so strongly over recent years via events like the Celtic XC with Scotland now reaching the global stage with GB and NI.
There's no doubt there is a 'feelgood factor' and 'role model' effect which can have an impact on athletes further down the pyramid. Glen,for example, has raced in the London Mini Marathon in the past – with U15s and U17s to contest those vests in his hometown of Greenock this Sunday afternoon. From Greenock to Guiyang, right enough.
As for the overall British selection, the word is potential. In the selection policy, there was room for that and our Scottish trio are 18 (Glen), 21 (Auckland) and 23 (Butchart) respectively.
Doubtless they will face an awesome challenge in China against African opposition, but it is important the selection carrot has been dangled and then delivered. Gemma Steel is the only athlete aged over 23 heading to Guiyang with GB.

*Butchart for his part had made a compelling case for his inclusion with a superb season in events north and south of the border over the winter and indeed stretching back to the Scottish 10k Champs in Stirling last September.
Andrew, coached by Derek Easton, is named along with the Welsh and English XC champions – Dewi Griffiths and Charlie Hulson – as well as Jonny Hay.
A former Boys Brigade XC champion, Butchart spent part of Saturday tweeting a good luck message to youngsters in the latest BB event back at Tulliallan. He then travelled in the back of a van from Birmingham to Newcastle after being delayed at the Inter-Counties for drugs testing.
Butchart's journey to this stage in his career, though, can be inspirational for others and he spoke at Cofton Park in the fervant hope of making China.
*Auckland, the youngest winner of the Scottish National XC women's title in 2014, missed out on the Great Edinburgh XC but her form in Bulgaria convinced the selectors the athlete coached by Joyce Hogg should join European champion Gemma Steel – as only two Senior Women were named.
Rhona features in a two-page spread in the new edition of PB magazine, which has been sent out to scottishathletics members this week.
Ken Hogg said: 'Year on year, she has been competing at a higher level and I think we can safely say that in 2014 there were some significant leaps forward.'
*Jonny Glen's development over the past two or three years at Inverclyde AC, who is coached by Mark Pollard and Ian Cameron, has commanded attention and the 18-year-old finished second at the Inter-Counties race in Birmingham last weekend to clinch an automatic place for China.
Jonny also won the British U20 overall Series with his second place at the Inter-Counties – but the main goal had been his third GB selection of the season after also racing in Bulgaria and Edinburgh.
Barry Fudge, Head of Endurance with British Athletics, said: 'We have seen some encouraging performances throughout the cross country season, culminating with the Inter Counties last weekend.
'China will be another step up, but I'm confident that the young team selected will perform to their potential, which will bode well for future GB & NI cross country teams.'
GB & NI team for the IAAF World Cross Country Championships in Guiyang, China on Saturday 29 March 2015:
Senior men:
Andrew Butchart (Derek Easton), Dewi Griffiths, Jonny Hay, Charlie Hulson.
Senior women:
Rhona Auckland (Joyce Hogg), Gemma Steel.
Junior men:
Elliot Bowker, Alex George, Jonathan Glen (Mark Pollard), Jac Hopkins, Chris Olley, Joe Steward.
Junior women:
Grace Baker, Amy Griffiths, Harriet Knowles-Jones, Phoebe Law, Hannah Nuttall, Bronwen Owen.
Congratulations from all at scottishathletics to Andrew, Rhona and Jonny on their selections and of course their coaches and families. We fully recognise, too, the important role played in their development by clubs: Central AC; Banchory Stonehaven and Edinburgh Uni Hares and Hounds; Inverclyde AC.
Tags: Andrew Butchart, China, Jonny Glen, Rhona Auckland, World Cross Country