Stars help back Glasgow 2019 bid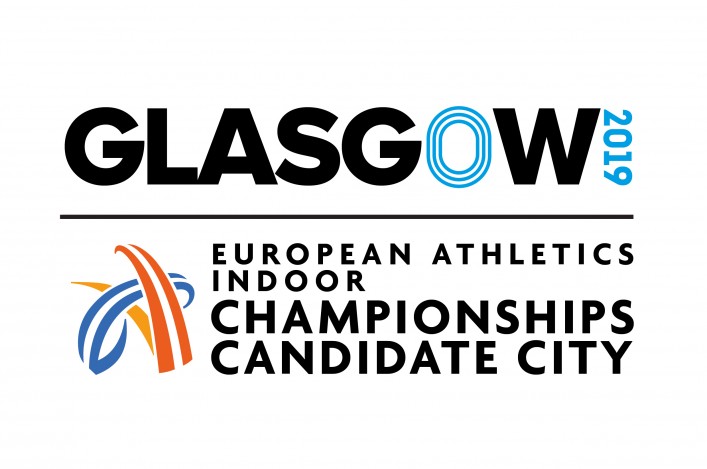 Glasgow Grand Prix preview on British Athletics website
Pupils from Glasgow Gaelic School were given the opportunity to welcome star sprinters Richard Kilty (GB) and Kim Collins (Saint Kitts and Nevis) to the city – as many of the world's finest athletes arrive in the city for the Glasgow Indoor Grand Prix.
They were also joined by Jamie Hepburn MSP, the Minister for Sport, Health Improvement and Mental Health, and Depute Leader of Glasgow City Council and Chair of Glasgow Life, Councillor Archie Graham OBE, to celebrate the arrival of the world's no.1 indoor athletics event in Scotland for the first time and promote the Glasgow's bid for the 2019 European Indoor Champs.
Taking place at the Emirates Arena in this Olympic year, the Glasgow Indoor Grand Prix assumes extra significance in 2016 and is set to feature no fewer than 36 World and Olympic medallists, including London 2012 hero Mo Farah, who will run in the 3000m.
As reigning World and European 60m champion and former World 100m gold medallist, respectively, Kilty and Collins are among that illustrious cast of competitors and gave pupils an insight into what it takes to become a top-level athlete.
Both men also spoke about their love for competing in Scotland and shared their belief that Glasgow would be the perfect setting for the 2019 European Athletics Indoor Championships, as one of four cities currently bidding to host the prestigious occasion.
A decision on the destination of the blue riband event is expected in April, following a series of evaluation visits by European Athletics in the coming weeks.
Collins said: 'Glasgow is a really vibrant city and it is a pleasure to compete here. The atmosphere at The Emirates Arena is always fantastic and having such strong support from the home fans really helps spur on all of the athletes to perform at their very best.
'I think Scotland would be an ideal choice for the 2019 European Athletics Indoor Championships. Facilities and accommodation in the city really are second to none and athletes are guaranteed a warm welcome in Glasgow.'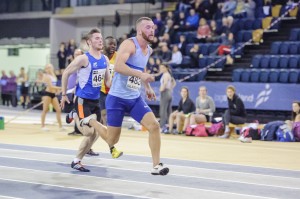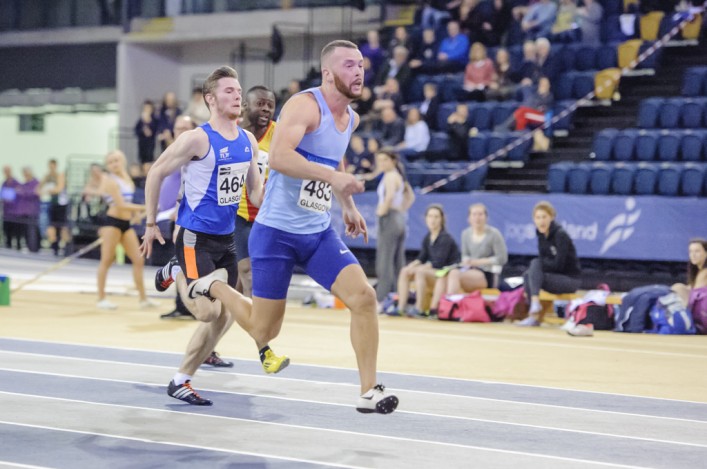 Richard Kilty wins Scottish title at the Emirates
Kilty, who enjoyed the vocal backing of the Emirates Arena crowd on his way to winning the Scottish 60m title back in January, said: 'I love competing at The Emirates Arena and can't think of a better venue to host the European Athletics Indoor Championships in 2019.
'Following the  2014 Commonwealth Games, there is no doubt that Scotland knows how to organise the world's most prestigious events, as we have already experienced ahead of this week's Glasgow Indoor Grand Prix. I hope to be back here competing for the European title in three years.'
 Jamie Hepburn MSP, Minister for Sport, Health Improvement and Mental Health, said: 'It's a pleasure to come to Glasgow Gaelic School to meet the children, and also these two world-class athletes.
'Kim and Richard have both achieved great things in their careers, and I'd like to thank them for taking the time out of their busy training schedules to come and talk to the pupils about what it's like to be a top athlete.
'Glasgow has a growing reputation as a world-class venue for athletics. This weekend's Grand Prix at the Emirates Arena promises to be a cracker of an event, with a packed house of fans cheering on some of the world's top stars.
'It's also the ideal opportunity to showcase how well we can stage events like this in Scotland. I hope we will be successful in our bid to stage the European Indoor Athletics Championships at this fabulous venue in 2019.'
 Depute Leader of Glasgow City Council and Chair of Glasgow Life, Councillor Archie Graham, said: 'Since opening its doors to the public in 2012, the £113million Emirates Arena has played host to some of the leading events in world sport – with athletics taking centre stage on a number of occasions.
'We have a longstanding relationship with athletics and the sport has played a key role in our rise as a world-leading sporting city over the years. Our athletics journey continues with this weekend's Glasgow Indoor Grand Prix and we hope to build on that with the 2019 European Indoor Athletics Championships, which would see Europe's best athletes return to the city.'
 Niels de Vos, Chief Executive Officer of British Athletics, said: 'Glasgow is a world-class city for sport and tomorrow's Indoor Grand Prix will again showcase Glasgow's ability to stage fantastic events.
'It is the number one ranked indoor meeting in the world and another sold-out athletics event in Scotland. British Athletics and our partners would be proud to host the European Indoor Championships in 2019.'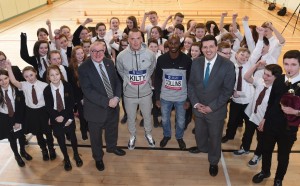 Tags: