Six of the best: hill runners picked for Euro Champs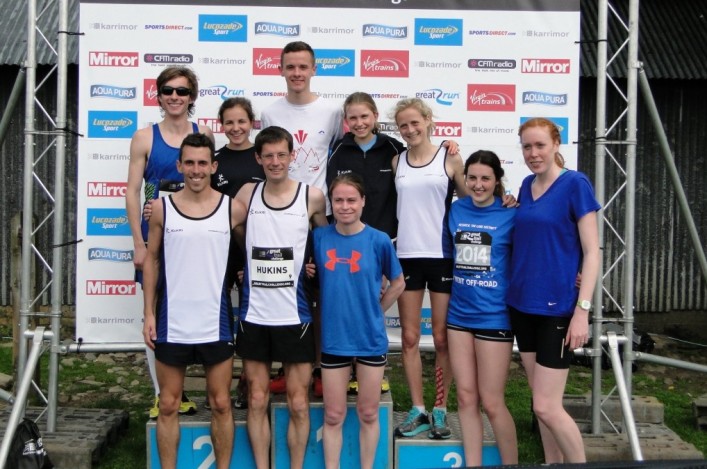 Scottish hill runners are celebrating after no fewer than six athletes were named in Team GB and NI for the European Champs.
The event takes place in France next month and there will be a record representation in the 16-strong British squad which travels.
Five of the athletes had earned automatic selection following excellent performances in the Home International and Euro Trials at Whinlatter last weekend – after all finishing in the top two.
And Fife AC's Megan Crawford, who was fourth in the Senior women's trial race, was also included in Team GB following the selection meeting.
Robbie Simpson and Andrew Douglas are included in the Senior Men's team, Andrew Lawler and Jacob Adkin are in the Junior Men's team and Catriona Graves will feature with the Junior Women.
The call-ups ensure first GB vests for Douglas, Adkin and Crawford and the full announcement from British Athletics is available here:
http://www.britishathletics.org.uk/media/news/2014-news-page/june-2014/17-06-2014-european-mountain-team/
scottishathletics hill running Event Coach Mentor, Malcolm Patterson, said: 'We are very pleased indeed with the selections and congratulate all the athletes involved.
'It is great to see people getting the chance to compete at European Championship level with GB. We've three new to this level alongside Robbie Simpson, Andrew Lawler and Catriona Graves.
'I would like to mention in particular the coaches for their efforts and commitment in guiding these athletes. The coaches in question are Megan Crawford (Ron Morrison), Andrew Douglas (Sophie Dunnett), Robbie Simpson (Martin Cox), Catriona Graves (John Bell), Jacob Adkin (Gregor Nicholson), Andrew Lawler (David Campbell).'
*Junior Hill Running League latest standings are here
https://www.scottishathletics.org.uk/index.php?p=423
Tags: Andrew Douglas, Andrew Lawler, Catriona Graves, Euro Champs, hill running, Robbie Simpson