Sinclair sets Fling Race course record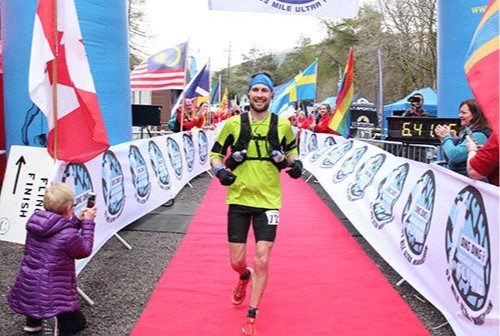 Rob Sinclair crosses the line for a Course Record
Rob Sinclair came up with a new Course Record at the Highland Fling Race – a 53-mile ultra race through some of the most scenic parts of Scotland.
Sinclair recorded 6.41.15 to break the record and was followed home by Andrew Tuckey 7:17:06 and Michael Jones 7:29:35.
The winner of the Women's race was Nicola Adams-Hendry in 8:16:07. She was followed home by Morgan Windram 8:37:59 and Rachel Newstead 8:55:3.
In terms of the Relay Runners race, the 1-2-3 in each of the categories were as follows:
Male: Bellatubbies 6:57:05; Maryhill Harriers 7:30:57; Dick Vet Aces 8:21:37
Female: Carnegie Chicks 8:15:03; Which Way To Tyndrum Again? 8:28:18; Glenpark Blister Sisters 8:37:58
Mixed: I Am Not A Number 8:02:06; Funners Fling 8:12:18; The Jackson Four 8:25:15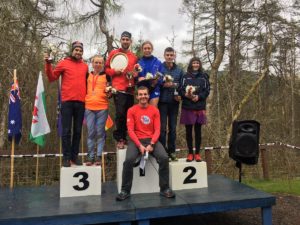 Podium prize-winners at Tyndrum (photos via Twitter)
Tags: Fling Race, Rob Sinclair, Ultra running