scottishathletics launch Facilities Strategy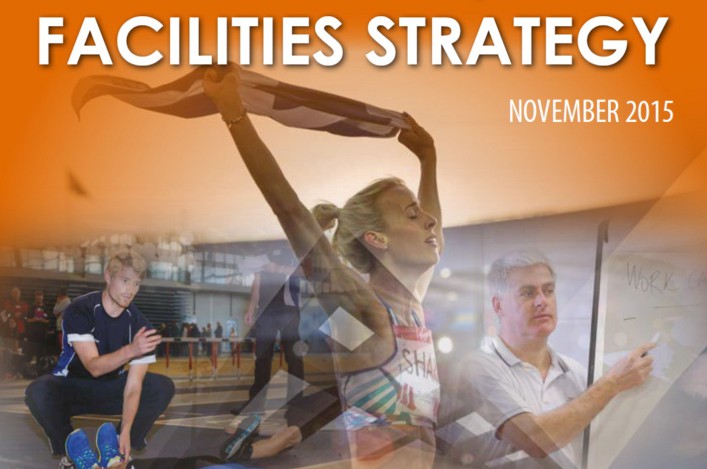 Scottishathletics Facility Strategy – Web Version Nov 2015
scottishathletics are pleased to launch a Facilities Strategy document as part of the wider strategic plan for athletics in Scotland.
This has been prepared in partnership with other agencies with the clear goal being to try and support the continued development of the sport.
It has been produced by scottishathletics with the aim of providing the sport with a hierarchy of facilities throughout the country that will continue to maximise participation and increase standards of performance in all disciplines.
To achieve this, it is felt the sport requires a plan for facilities development that clearly identifies areas where priority work is required based on a hierarchical approach from schools and clubs through to performance levels.
The strategy has been produced in consultation with clubs and local authorities and provides an indicative 12-year framework for facility development.
A timescale of 12 years has been chosen to allow for a reasonable time-frame in which to plan, consult, develop and finance the wide range of recommendations being provided within the strategy, albeit that a number of projects have been identified as short-medium term.
The initial findings show that there is close to an adequate supply of 400m track and field facilities in Scotland, however, there are clear challenges in terms of access, management and maintenance.
The strategy also identifies clear investment requirements around the school estate as well as further up the athlete pathway in terms of regional and national athlete development.
'This has been a big job but well worthwhile as it gives all those involved a good plan to work from moving forward over the next few years,' said Nigel Holl, chief executive of scottishathletics.
'There were regional consultation meetings more than a year ago and that feedback has helped in the preparation of the report. The fundamental goals are pretty obvious – filling gaps around the country and improving and up-grading the athletics facilities which are already there and in use.
'scottishathletics is committed to working closely in partnership with sportscotland, our clubs and Scotland's local authorities, Leisure Trusts and other agencies to provide Scotland with an outstanding network of facilities to drive forward the development of the sport.
'We are convinced athletics in Scotland is enjoying a resurgence and the sport is performing extremely well across all levels. However, it is clear that there is still a huge amount of work to be done.
'Good facilities play an important role in local athletics communities, they not only improve people's sporting experience but also help attract new participants. Whether utilised by a young person taking those first steps into athletics, by an international athlete or as a recreational runner or as a coach, facilities have a lasting and continuing influence on our experience of the sport.
'As such, facilities access, management and development will continue to be a key priority for the governing body.'
KEY PROPOSALS FROM THE REPORT INCLUDE:
*The construction of a limited number of synthetic 400m track and field facilities to fill the geographical gaps in the country and to build on club development potential
*The provision of further regional indoor training centres with Edinburgh, Dundee and Inverness as the priorities.
*Development of a National Training Facility with both indoor and outdoor facilities (the logic being the National and a Regional Centre combine at the right venue)
*Identifying the need for improved maintenance and upkeep of existing facilities with leadership, and training support provided by the governing body
*Recognition of the benefits of integrated synthetic infields within community track and field facilities and the clear management requirements of such combined facilities
*The long-term aspiration of developing Compact Athletics Facilities for athletics in all secondary schools in Scotland and some smaller club sites
sportscotland Chief Executive, Stewart Harris, said: 'scottishathletics deserves real credit for engaging with clubs to set out a clearly defined facilities strategy designed to support the development of the sport in Scotland.
'sportscotland is committed to working collaboratively with scottishathletics, and all of our partners, to provide better facilities.  By prioritising investment where it really meets the needs of clubs, schools, communities, and high performance athletes, we can deliver sustainable sports facilities as part of a world class sporting system for Scotland.'
Aberdeen – staged Senior Champs in 2015
Tags: Facilities Strategy, Nigel Holl, sportscotland, Stewart Harris