Scots bound for Celtic XC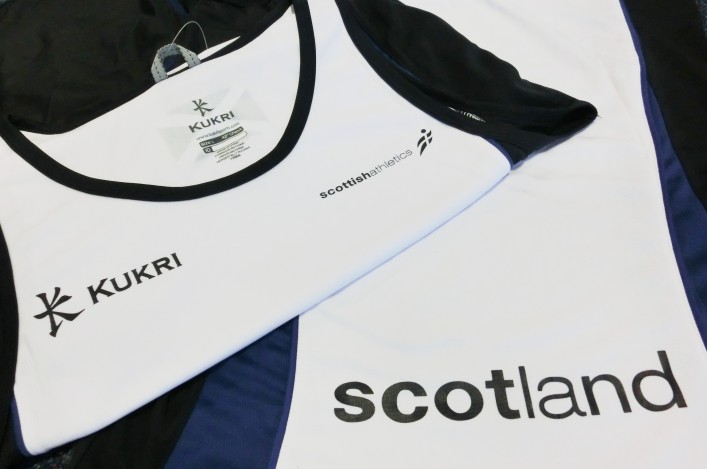 Scotland teams head for Ireland this weekend for the Celtic XC event at Dunboyne, near Dublin.
It is a great international opportunity for two dozen athletes with races on Sunday in the U23, U20 and U17 age groups.
And Scotland looks to have strong selections in all three following good performances by a number of those picked at the Great Edinburgh XC in tough conditions at Holyrood Park.
Wales have elected only to send U17 teams to the fixture because of the British Athletics Cross Challenge in Cardiff on the same day. But with the Dunboyne races tied-in with an Irish fixture there's sure to be plenty of competition in County Meath.
Here are the Scotland selections:
U23 Men (Born 93, 94, 95):
Luke Traynor (Giffnock North), Cameron Milne (Central AC), Michael Ferguson (Aberdeen), Max McNeill (Lothian RC).
U20 Men (Born 96, 97, 98):
Jonathan Glen (Inverclyde AAC), Euan Gillham (Kilbarchan), Connor MacLean (Stornoway RAC), Aidan Thompson (Central AC).
U17 Men (99, 2000):
Joe Arthur (Edinburgh), Jamie MacKinnon (VP-Glasgow), Adam Scott (Fife AC) Oliver Watson-Sweeney (Giffnock North).
U23 Women (Born 93, 94, 95):
Stephie Pennycook (Edinburgh Uni), Rachael Dunn (Edinburgh), Mhairi MacLennan (Edinburgh Uni), Louise Mercer (Edinburgh Uni).
U20 Women (Born 96, 97, 98):
Kathryn Gillespie (Central AC), Catriona Graves (Garscube Harriers), Eve Mackinnon (Ronhill Cambuslang), Gillian Black (VP-Glasgow).
U17 Women (99, 2000): Laura Stark (Kilbarchan), Erin Wallace (Giffnock North), Eloise Walker (Edinburgh), Nikki Miller (Giffnock North).
Aberdeen AAC's Michael Ferguson has been in good form and finished seventh in the Senior Men's race at the Inter-Districts – and first U20 – as he met the challenge of an 8k race which featured North of England athletes as well as fellow Scots.
'I'm very happy to be selected for this race and heading over to race in Ireland should be good fun,' Michael told the Press and Journal.
'We have a strong team at U23 so it will be interesting to see how we do. It's only the second time I will have run for Scotland in a cross country match after doing the Home Countries International last season.
'I'm also looking forward to racing in Ireland for the first time.'
There's a strong representation for Edinburgh University in the Women's U23 team with Stephie Pennycook, Louise Mercer and Mhairi MacLennan joining Edinburgh AC's Rachael Dunn, who won the U20 title at the 2014 National XC.
And the U20 Women's team looks very strong with Kathryn Gillespie (Central), who finished 13th in the Euro Trial at Liverpool and ran 9.37 for 3000 indoors at the GAA Miler Meet, joined by West champion Catriona Graves (Garscube Harriers), U17 Inter-District gold medallist Gillian Black (VP-Glasgow) and West silver medallist Eve Mackinnon (Ronhill Cambuslang Harriers).
Everyone at scottishathletics would like to congratulate all those selected and their families, coaches and clubs. Good luck for the trip to Ireland.
Tags: Aberdeen AAC, Aidan Thompson, Celtic XC, Connor Maclean, Euan Gillham, Ireland, Jonny Glen, Michael Ferguson, Rachael Dunn