Scotland to contest Manchester International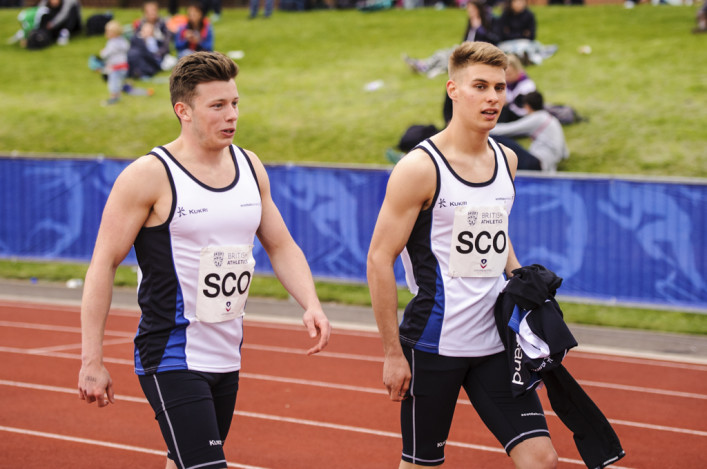 Adam Thomas and Alec Thomas represented Scotland at Loughborough last year (photo by Bobby Gavin)
Grangemouth stages the Scottish Senior Championships in August – and now plans are being finalised for event winners to land an international vest.
Scotland will send a team to Manchester to compete in a track and field Manchester International some three days after our own National championships.
And, in keeping with the 'Perform When It Counts' strategy, we're seeking to offer event winners at Grangemouth on the weekend of August 13/14 (who are eligible to compete for Scotland) the chance to represent Scotland on Wednesday 17 August.
This is essentially a first-year pilot of the Home Countries International – with national championship event winners from England and Wales to supply the opposition for a Scottish team.
Moves are already afoot to secure a weekend date for the event come 2017 when hopefully it will become further established in the calendar.
This year, with the match taking place on Wednesday 17 August, selections obviously will not be confirmed until after the Scottish Seniors conclude on Sunday 14 August.
'We look forward to taking a Scotland team south in August for the Manchester International match,' said Rodger Harkins, Director of Coaching.
'It is another opportunity for athletes to compete at international level and it comes at a stage of the track and field season when athletics and coaches should be targeting best performances.
'Of course, Scotland selection is linked to performance at the Scottish Seniors at Grangemouth the weekend before. Event winners will be picked for Manchester and hopefully that gives an added incentive for our best athletes to compete in the Scottish Seniors (if available) in order to earn that representative honour.'
As and when we have more details around the full extent of the Manchester event, scottishathletics will issue a Selection Policy for the Home Countries International (ie – which events are involved). What is clear, though, is that performances at the Scottish Senior Champs at Grangemouth on August 13/14 will be key.
The principle behind the match is to offer more incentive for top athletes to compete in their national championships – by handing them the reward of an international vest.
It is hoped that, ultimately, representing Scotland at the Home Countries International towards the end of the track and field season will be a significant goal for athletes and stimulate better competition at the Scottish Senior Champs.
*scottishathletics are due to open online entries for the Scottish Senior Champs on May 9.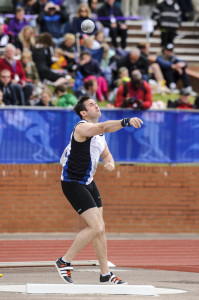 Angus McInroy represented Scotland at Loughborough last year and is a regular Scottish champion
Tags: Grangemouth, Manchester, Manchester International, Scottish Senior Champs