#SALsuper16 World Champs – Callum 4th with PB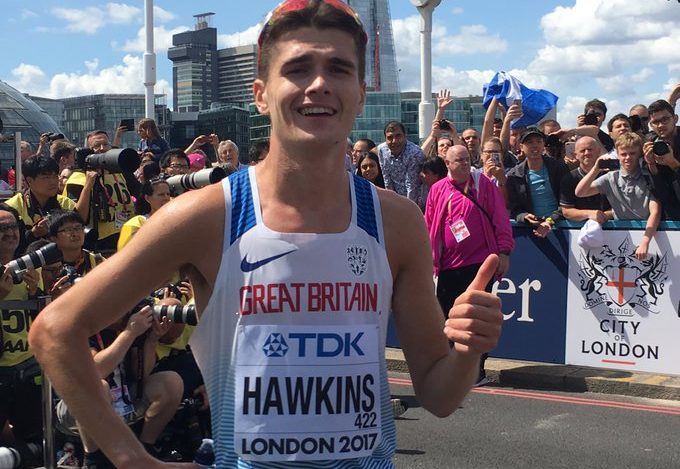 Callum Hawkins at the finish at Tower Bridge – photo by Sue Gyford
Scotland's Callum Hawkins came up with a truly memorable marathon performance in London – to match the best-ever finish by a Brit at the World Champs.
Th Kilbarchan AAC athlete delivered a PB to take fourth place with a run of 2.10.17 that drew plaudits from across the athletics scene.
Hawkins thus equalled the best position finish by a British athlete in the men's marathon in this global event – by Pete Whitehead in 1995  – and with a quicker time. Callum's 2.10.17 was a PB by 35 seconds (from 2.10.52 in London in 2016).
It was a gutsy, remarkable effort given the twists and turns of four-loop course not conducive to a PB and in what of course were championships conditions. Kenyan Geoffrey Kiriu won in 2.18.27 and the bronze went at 2.09.51.
Well done to Callum, his family and coach/dad Robert on a performance which had his name trending UK-wide on Twitter on Sunday lunch-time and won fulsome praise from the likes of Paula Radcliffe.
'It is bittersweet, I could just see third place in the distance,' said Callum, who was ninth in the marathon at the 2016 Olympics in Rio.
'The last five kilometres, I kept the same distance which was a quite frustrating. Maybe I left it a bit late. I wanted to get a medal but fourth is still pretty good I guess. I was just hanging on towards the end.
'I'm still young. Hopefully, in the future I can get in the medals. Hopefully, I will push on in the Commonwealth Games and Tokyo 2020 after that.'
Zoey Clark came up with a really fine performance in the Women's 400m heats at the London 2017 World Champs.
The young Scot clocked 51.88 to take the third automatic spot from the final heat – and reach the semis.
That was very close to Zoey's 51.84 PB and means she will return to the London stadium on Monday evening.
It also staked a strong claim for a 4 x 400m relay slot for the Aberdeen-based athlete; with her two British team-mates eliminated. Well done to Zoey, her family and her coach, Eddie McKenna.
'It's a bit difficult to prepare for that – it's so amazing; such a good atmosphere,' said Zoey, after her first race for GB and NI at this level.
'I just had to enjoy it rather than let it intimidate me. I knew it was going to be tough but I didn't want to change my game plan too much – go out fast for the first bit, stay nice and relaxed and make sure I have enough left in the home straight to give a bit of a kick.
'It makes me feel like I belong, especially because I got an automatic qualifying spot rather than just a fastest loser, so that's given me a lot of confidence.'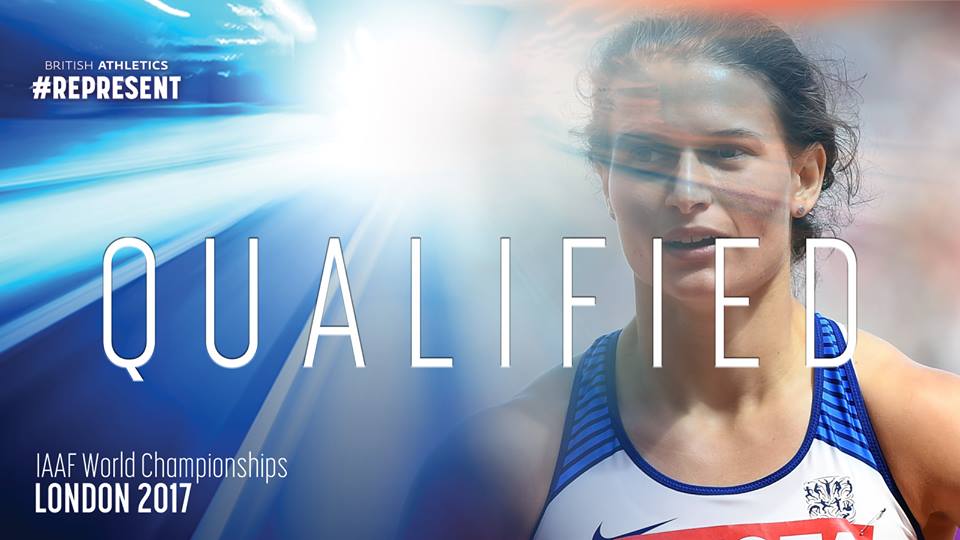 Guy Learmonth saw his World Champs end at the semi-final stage as he finished fifth.
With the top two plus two more athletes to progress to the 800m final, Guy's 1.46.75 for fifth in the first semi-final wasn't quite enough to get in the mix.
But what a journey it has been over the past six weeks for the man from the Borders as he took top two at the British Champs, set a PB at the Anniversary Games to win selection and then negotiated his way out of the heat with the second best run of his career.
Well done to Guy, his family and coach Henry Gray.
'I'm absolutely disappointed,' he said.  'I knew there was a spot in the final, but I got caught up and I was pushing and shoving from the first 150m, and it was just scrappy. I couldn't get going until the last 120m; I gave myself far too much to do.
'I need to stick to these guys like glue –
that's the only way you can beat them – but they got away from me and I couldn't close the gap.
'I have beaten some good guys though. I believe I can beat anyone and take anyone on, but you've got to be brave enough and have a big heart and run smart. It's been a good learning curve, but next time I'll be way better prepared.'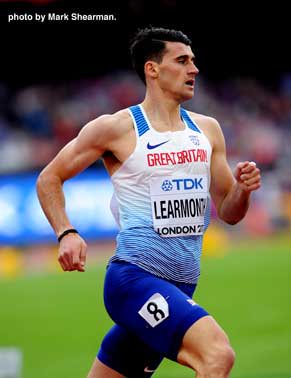 Photo by Mark Shearman
Tags: #SALsuper16, Callum Hawkins, Guy Learmonth, London 2017, World Champs, Zoey Clark