PBs and SBs at Hammerama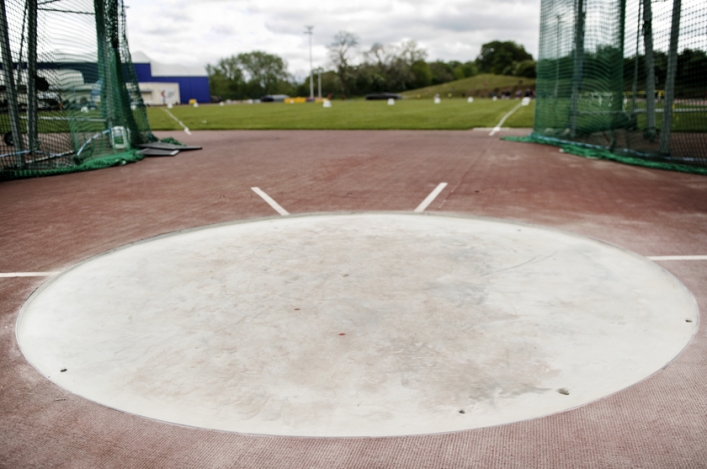 scottishathletics Hammerama Grand Prix 3
Saturday 28 June 2014
Xcite West Lothian Leisure, Craigswood, Livingston, EH54 5EA
In our penultimate Hammerama before the Final Fling on August 30, we had the opportunity to see our young throwers in full flight with 13 PBs and four SBs.
Making their debut at Hammerama were the Red Arrows who kindly obliged with a low-level fly past much to everyone's surprise!
PBs achieved by the boys: Craig Mullins (Moorfoot)46.64m 6kg, Mark Guthrie (Pitreavie)61.29m 5kg, Andrew Peck (Ayr Seaforth)51.38m kg, which puts him, No. 1 on the Power of Ten, Cameron McCorquodale (HDG)27.23m 4kg and 32.52m with the 3kg and Robert Pugh (Kilbarchan) 14.67m 2kg.
The girls were Heather Fawcett (Kilbarchan)42.12m 3kg achieving a new club record, Rebecca Porter (Pitreavie)31.10m 3kg, Jade Keisler (Law)27.13m 3kg, Patricia Phillips (Kilbarchan)16.98m 3kg V50, Hayley Berry (Law)26.54m 2kg, Sara Marabet (Pitreavie)21.39m 2kg and Leah Keisler (Law)18.68m 2kg.
With all athletes getting close to a season's best, it bodes well for the Age Group Championships and the final Hammerama – both to come in August.
Appreciations:
To all the officials and scottishathletics for their support;  Howard Perkins for compiling our results and distributing to UKA Power of 10, Athletics weekly and scottishathletics; Neil Boyle and the staff of Xcite
Thank you all.
The next Hammerama is the Alan Bertram Memorial "The Final Fling"
Saturday 30 August 2014
Xcite, Sports Stadium, Craigswood, Livingston, West Lothian
Entries to susanmckelvie@hotmail.com (07912249247)
Or jim.green1@btinternet.com (07773034351)
Jim Green
Hammer Development Group
scottishathletics
Tags: Alan Bertram, hammerama, Jim Green, Livingston, Susan McKelvie