Noticeboard: Schools, Coach Ed, Glasgow session, Grants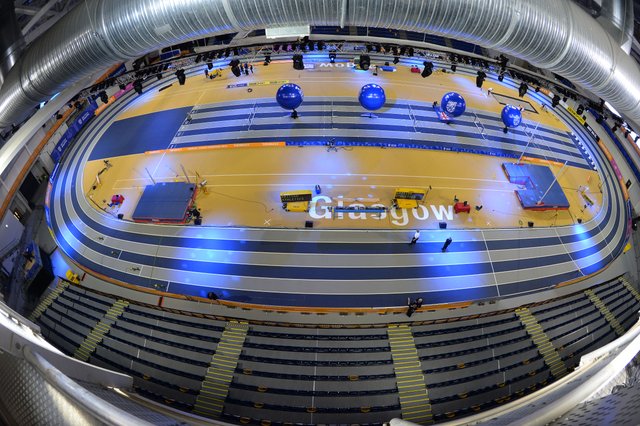 The Scottish Schools indoor event for secondary pupils takes place over two days at the Emirates Arena next week – and the event has attracted a new sponsor.
Rotary International clubs in Scotland are to back the SSAA Indoor Championships for 2015 at the Emirates Arena in Glasgow next Wednesday and Thursday (February 4/5).
The championships will be known as the Rotary International Scottish Schools' Indoor Athletics Championships 2015. With more than 200 schools from throughout Scotland taking part, there are around 1300 athletes due to compete in another promising sign for the sport.
In fact, with the Masters and Seniors at the Emirates this weekend, the Schools next midweek and the Scottish Universities and Colleges due next Saturday, more than 2000 athletes will compete at the Glasgow venue in an eight-day period.
Janice Hendrie, President of the SSAA said:  'We are delighted that Rotary International Clubs in Scotland are supporting this event. The support from Rotary in Scotland is very encouraging for everyone involved in athletics in school communities.'
Richard Lees for Rotary said:  'Rotary is for communities.  Clubs in the West of Scotland voted to support the SSAA following on from the success of the Commonwealth Games. We are proud to support our schools and their communities.'
All the information and timetable detail for the Schools event is on the SSAA website.
*There are still a handful of places left for a special Sprint Coach Education opportunity coming up in Aberdeen – with a focus on Para athletes.
It is at Aberdeen Sports Village on Sunday 8 February from 12 noon until 5pm and is being led by Libby Clegg's coach, Keith Antoine.
Keith will look in particular at coaching Cerebral Palsy athletes but the course is open to anyone with an interest in sprints and sessions will include looking at an athlete's annual training programme and targeting elite performance.
Coaches already working with athletes with Cerebral Palsy are invited to ask their athletes to attend.
To book a place on the workshop please email admin@scottishdisabilitysport.com or call 0131 317 1130
*Calling all endurance athletes and coaches in the Glasgow area and west of Scotland.
The final Glasgow Athletics Association Endurance Group training session of the winter season takes place on Saturday 7 February – two weeks before the National XC and designed as one of your last preparatory sessions for Callendar Park.
With really good attendance at the sessions this winter, the venue for Saturday 7 February is Bellahouston Park in Glasgow with the first rep at 11am sharp. The session is 4-8 x 5 minutes (on grass) with two minutes recovery.
There's more on the GAA website
*There is a Para sport competition opportunity coming up in Fife in June for athletes with a learning disability.
Organisers of the Cupar Highland Games plan to include an 800m race for athletes with a learning disability who have PBs of 2.45 or better for men and 3.15 or better for women.
As is usual in Highland Games events, the race is handicapped with athlete's times taken into account. If you are keen to race that 800m that day please email norma.buchanan@fife.gov.uk
The event is on Saturday 13 June.
DSF Poster Cupar Highland Games 2015

*Athletics clubs are advised that the Weir Charitable Trust may be a possible source for grant funding.
Inverclyde AC have benefited in the past from the organisation, which is keen to fund clubs or community groups – with sport, and greater participation, one of the suitable areas for applications.
The Weir Charitable Trust does not support individuals or commercial/governing bodies and nor does it support one-off events. But athletics clubs may well fit the criteria, with the latest round of applications closing on February 27.
More information is available via the Trust's website and there are plenty of guidance notes on How To Apply.
Tags: Aberdeen Sports Village, Glasgow Endurance Group, Inverclyde AC, Libby Clegg, Para Sport, Scottish Schools Athletics Association, Weir Charitable Trust