Noticeboard: Crawley; Inverness Half; Callander Park; Award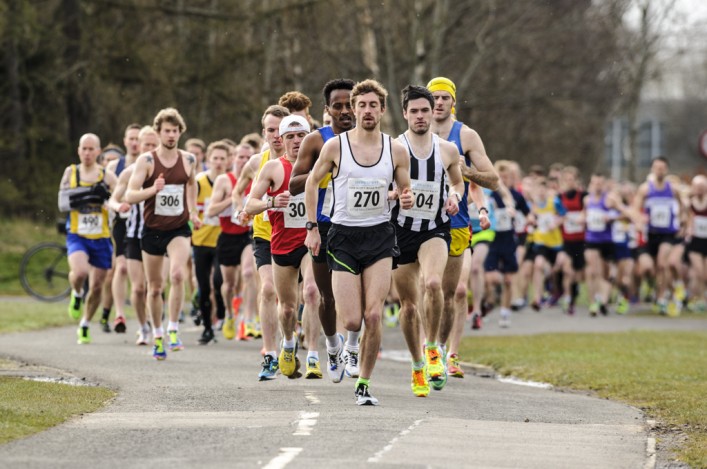 Mike Crawley (white vest) in the Scottish 10-Mile Champs
Corstorphine AAC athlete Mike Crawley is preparing for a GB debut at the World 50K champs in Doha.
The IAU event takes place on Friday and represents a step-up in distance for the latest Scottish athlete to win selection for a global event with GB.
Crawley has followed the pattern set by Central AC's Ross Houston by moving up to the ultra distances and a 2.19.39 run in the marathon earlier this year persuaded the selectors of his ability to make that transition.
Houston, remember, stepped up to 100k for the Anglo-Celtic Plate in 2015 and impressed enough to win a World Champs call-up for GB although unfortunately an injury cost him the chance to compete in Holland.
Now Crawley, who is coached by Max Coleby, will compete in Doha over the 50K distance alongside fellow GB debutant Michael Kallenberg. Georgie Bruinvels is the only woman selected.
+++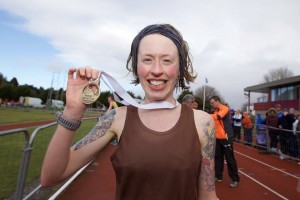 Shona McIntosh – set to defend Inverness title
Women's champion Shona McIntosh hopes to join a bumper-sized field taking part in the 2016 Inverness half marathon.
Entries for the 32nd edition of the race through the Highland capital on 13 March have already broken well through the 1,000 barrier and expectations are high that more than 2,000 will run on the day, breaking the record 1,815 who tackled this year's event. Registration is open until 23 February, but organisers are encouraging people to sign up as soon as possible
McIntosh, a member of the Hunters Bog Trotters club, first took part in 2006 when just under 900 runners completed the course. The Edinburgh-based athlete is chasing a third win, a decade after her first Inverness appearance.
'I've always enjoyed competing at Inverness,' said Shona. 'I first raced it when I was a student at Glasgow University and I competed there three years in a row between 2006 and 2008. Then I was living down south for a few years and missed it, so it was great to be back again last March.
'I'm looking forward to returning in 2016. It's always a good race. The course is undulating, but I quite like that. There's usually a good quality field as well which is great because the more competitive it is, the more likely you are to run a good time. I think that's why the times are usually very good.
'The Inverness race also comes along at a good time or me as I'm aiming to do well in April's London marathon and it's ideal to get a decent half marathon six weeks or so beforehand. I'll take part in the national cross country championships in February, then Inverness in March.'
Inverness Race Director Malcolm Sutherland is delighted Shona is coming back and hopes others will follow her example.
'It's always encouraging when people keep returning, especially over such a long period of years,' he said. 'As Shona has noted, our race comes at a perfect time in the calendar for all those runners planning to do a spring marathon, whether it's one of the majors such as London, Boston, Rotterdam or Paris, or one of the smaller ones dotted around the country.
'For those who don't feel up to tackling a half marathon we also have a 5km fun run. This has proved very popular in recent years and is open to runners of all ages including youngsters if they are accompanied by an adult. Wheelchairs are also welcome.'
Full details at www.invernesshalfmarathon.co.uk
+++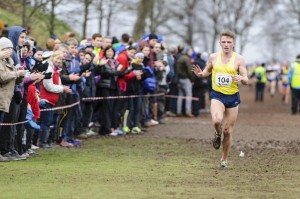 The SIAB Schools International XC and a Home Countries International are being hosted by Scotland in March at Callendar Park, Falkirk.
With that March 19 date in mind, there is a 'recce' run of the proposed course due to take place on Sunday 13 December. Ideally, this would be for those athletes who believe they will be in contention for representative vests come the SIAB and Home Countries.
Falkirk Victoria Harriers coach Dave Lothian has agreed to lead this and athletes interested are asked to gather that day for an 11am start.
+++
The British Association of Track and Field Leagues (BATFL) are honouring the memory of its former chair Frank Starkie with an award for club officials called the Frank Starkie Memorial Cup.
Nominations can only be made by clubs, who are members of leagues affiliated to BATFL. Nominees must be a member of a track and field club that competes in "League" athletics.
Citations should draw attention to the nominee's work for the club or league as organiser, official, team manager or helper showing the breadth of tasks and/or the time they have been carried out. Where the nominee has delivered great service  'against all odds' the challenging circumstances should be described to do justice to the award.
Nominations should be made to Alan Johnson by 14th January 2016. The officers of BATFL will decide the winner. Alan Johnson, Secretary BATFL, 6 Fir Tree Crescent, Dukinfield, Cheshire, SK16 5EH, alan@batfl.co.uk
Membership of BATFL consists of all National and regional track & field leagues within United Kingdom.
Tags: BATFL, Callendar Park, Home Countries XC, IAU World 50K, Inverness Half, Mike Crawley, Shona McIntosh, SIAB XC