Noticeboard: Cardiff; Adam; SUCA; BUCS XC; U17 Record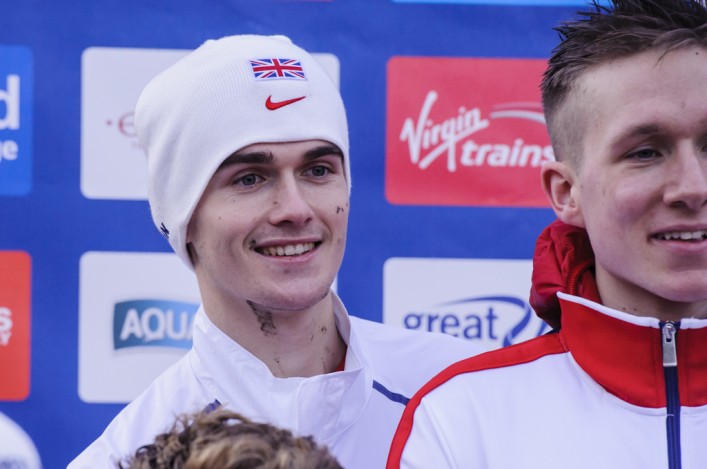 Callum Hawkins had a great battle with Mo Farah across the mud of Holyrood Park at the Great Edinburgh XC – and now they could be GB team-mates again for the World Half Marathon Champs.
Wales hosts the event next month when the IAAF World Half/Cardiff University half marathon takes place on Saturday 26 March.
Farah has confirmed his intention to compete in Cardiff and we understand Kilbarchan AAC's Hawkins is also open to racing there as part of his final preparations for the London Marathon the following month.
The event, meanwhile, offers club runners across Britain a great chance to run in a World Championship event – with a discount for those affiliated to clubs.
Farah, the double Olympic and World Championship gold medallist will join 200 of the world's best distance athletes and up to 25,000 amateur runners to race the fast, flat and iconic course on Easter Saturday..
Cardiff 2016 will be the first and possibly only time global athletics megastar Farah has raced on the streets of the Welsh capital, as he prepares to go for an unprecedented second 5,000m and 10,000m Olympic double in Rio this summer.
Matt Newman, chief executive of event organisers Run 4 Wales, said: 'We are absolutely thrilled Mo Farah has put himself forward for selection for the British Athletics team competing at the IAAF/Cardiff University World Half Marathon Championships on 26 March 2016.
'It's a major coup for Cardiff 2016; Mo's appearance has always been a key ambition for Run 4 Wales and this news will give a huge boost in the final nine weeks of preparation.
'As well as the elite races, Cardiff 2016 also provides a mass race for all levels of runners to compete alongside Mo Farah by 'Running in the Footsteps of Champions'. This is a once-in-a-lifetime opportunity and we would urge everyone to sign-up before the February 29 deadline.'
To claim your exclusive £49 place in this once in a lifetime event, (full price £59) simply enter the code GENERAL49 for the General Entry Category or CLUB49 if you are entering as a registered member of a UK Affiliated Club Member at the checkout. Follow this link to claim: https://endurancecui.active.com/event-reg/select-race?e=7848052
+++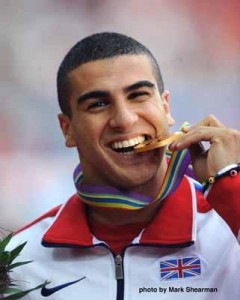 Adam Gemili – heading for Glasgow on February 20
British sprinter Adam Gemili will face some of the fastest men on the planet at the Glasgow Indoor Grand Prix later this month.
Gemili is the latest star attraction to be added to the start list for the world's number one indoor athletics meeting and will face Britain's reigning World and European Indoor 60m Champion Richard Kilty, 2015 world 100m bronze medallist Trayvon Bromell from the USA, and former world and Commonwealth champion, Kim Collins from Saint Kitts and Nevis.
The men's 60m looks set to be one of the highlights of the sold-out event. Athletes in action in other events include British Athletics 'Golden Trio' from London 2012 and last year's World Championships; Jessica Ennis-Hill, Mo Farah and Greg Rutherford.
Following a hamstring injury suffered last summer, Gemili made a successful return to action in Cardiff last weekend running a 60m personal best of 6.59 and is looking forward to stepping up his season in Glasgow.
Adam said: '2015 was bittersweet for me. It was amazing to become only the sixth British man in history to break 10 seconds for the 100m but rupturing my hamstring and missing the World Championships in Beijing was a massive disappointment. Now I'm fit and ready to return and looking forward to the 2016 season.
'The Glasgow Indoor Grand Prix is the ideal way for me to begin my journey to the Rio Olympic Games. The competition is absolutely top-class and I can't wait to face so many top athletes. '
+++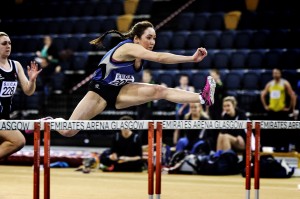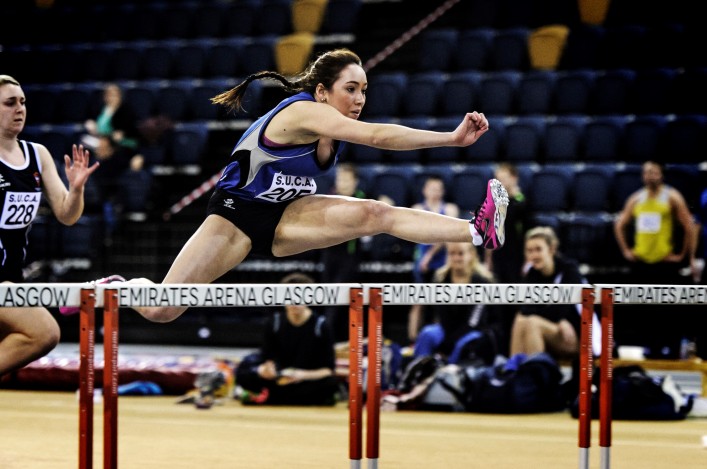 Action from the SUCA indoors in 2015
Timetable – Indoor Champs 2016
The Scottish University and Colleges will hold their annual indoor championships at the Emirates Arena on Saturday with a 12 noon start.
Entries and declarations are taken on the day from 11am with the cost £8.50 per event. (Affiliated Universities/Colleges usually pay this fee direct to SUCA).
Guest places are available at SUCA events by contacting us before the match and paying a guest entry fee. Please use the email address below.
Any questions or want to be added to the SUCA email list to be kept informed of SUCA events and results? Contact the SUCA Secretary Ian Tatton (sua2011@hotmail.co.uk)
+++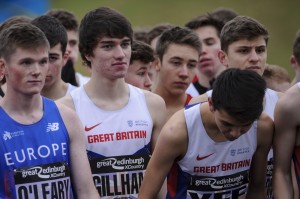 GB international Euan Gillham 
While many students athletes will be in Glasgow, others will head for Gloucester for the BUCS annual Cross Country event .
We're aware of Callum Hawkins and Euan Gillham of Kilbarchan AAC getting ready to race there on Saturday – with Edinburgh University Hare and Hounds taking a large continent south.
Good luck to all the Scottish athletes at colleges or universities across Britain who plan to race in the BUCS cross country at Gloucester.
+++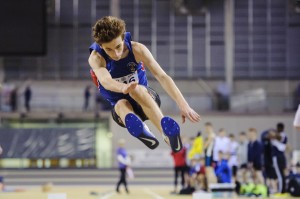 Word reaching us from the Scottish Schools indoors this week of an improvement to the U17 Scottish long jump record.
Giffnock North AAC athlete, Alessandro Schenini, had already reached 7.00m on three occasions this year before again competing at the Emirates and recording a PB of 7.09.
Subject to ratification, that will push on the record he set at the National Open and (twice) at the U17 Scottish Champs last weekend.
Many congratulations to Alexxandro, his family and coach David Watson and all at Giffnock North AAC.
Tags: Adam Gemili, BUCS XC, Callum Hawkins, Mo Farah, Richard Kility, SUCA Champs, World Half Marathon