New intake for our Youth Academy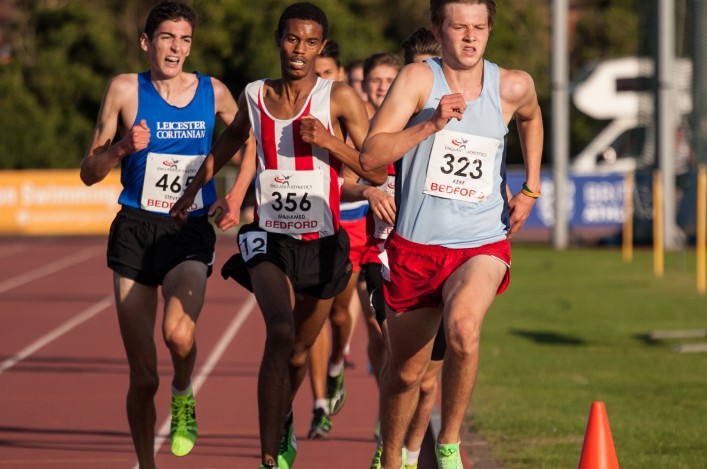 Josh Kerr – qualifies for 2014 entry in 800m, 1500m and 3000m
Second year join scottishathletics pathway
scottishathletics are ready to welcome another intake for our Youth Academy.
The project was launched 12 months ago with the intention being to better support and direct young athletes and their coaches and parents as they progress towards senior status.
Our '2013' intake from last Summer featured 12 athletes from the U17 age. scottishathletics aimed to work with and support those athletes, coaches and parents for a two-year period.
The principal trigger for consideration to join the Youth Academy is a Scottish U17 athlete who has achieved the Power of 10 'UK 10 Target' in applicable events on the national rankings. Under exceptional circumstances, and at the discretion of the Director of Coaching, other athletes may be considered.
Now a '2014' group has been identified including the likes of Josh Kerr, who recently broke the Scottish U17 age group record for 1500m after it had stood for 27 years, and promising sprinters like Alisha Rees and Cameron Tindle.
These athletes will formally join the rest of the Youth Academy next month at the opening training camp of the year; and there will also be involvement for their coaches and parents.
 scottishathletics regard the targets of the programme to be as follows:
– Increasing the retention of our best age group athletes into the Senior ranks
– Increased representation on GB U18, U20 and U23 teams enroute to CWG Gold Coast 2018 and beyond
– Greater number of young athletes on CWG Gold Coast 2018 team and beyond
– More medals at CWG Gold Coast 2018 and beyond

scottishathletics regard the benefits of the programme (as appropriate) as follows:
– Coach Education Opportunities
– Athlete Education Opportunities
– Parent Education Opportunities
– Subsidised Event Specific Competition Opportunity
– Understanding Talent Workshops
– Performance and Lifestyle Workshops
– Physiotherapy/Conditioning/Functional Movement Screening
– Subsidised Training Camp Opportunity
– Physiotherapy Support
The programme will be a combination of education, learning and opportunities for athletes, coaches and parents – which when partnered with hard work and strong commitment – will help prepare the athlete 'teams' for the challenges ahead and assist the them to fulfil their performance potential in athletics as seniors.
Everyone at scottishathletics congratulates the athletes and coaches selected and the families involved.
Our '2013' intake featured the following athletes and coaches:
Euan Gillham (Robert Hawkins) 3000m  Kilbarchan AAC
Gavin McArdle (Robert Hawkins) 1500m Kilbarchan AAC
Aidan Thompson (John Wands) steeplechase Pitreavie AAC
Morro Bajo (Bill Walker) 100/200m Edinburgh AC
Ben Robbins (David Goodhall) 400m Edinburgh AC
George Evans (Duncan Flockhart) Discus Inverness Harriers
Kelsey Stewart (Joyce/Ken Hogg) 400m Aberdeen AAC
Emma Canning (Iain McEwan) Multi-Events Whitemoss
Anna Gordon (Eamon Fitzgerald) Pole Vault Pitreavie AAC
Katie Purves (Allan Scott) 300m Hurdles Edinburgh AC
Dionne Milne (Colin McCulloch) Discus Moray Road Runners
While our '2014' athletes and coaches are as follows:
Cameron Tindle (Henry Gray) 200M Edinburgh AC
Josh Kerr (Dave Campbell) 800/1500/3000m Edinburgh AC
Lewis McGuire (Bryan Roy) High Jump  Central AC
Tom Chandler (Kenny Pearson) Multi-events Central AC
Alisha Rees (Willy Russell) 200m Banchory Stonehaven
Jill Cherry (Eric Simpson)  300m  VP-Glasgow
Christopher Stewart (Dudley Walker) Steeplechase Giffnock North AAC
Caitlin Edgar (Kenny Pearson) Long Jump, Multi-events Central AC
Rachel Alexander (Anne Stewart/David Watson) Long Jump Giffnock North AAC
Pamela McNicol (Sandy Robertson) 300m Hurdles Law and District AC
Tags: Youth Academy