Mr and Mrs GB head for Italy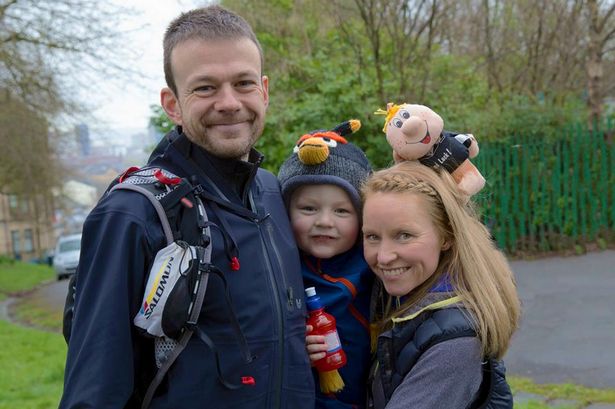 Four Scottish athletes are heading for Italy this weekend to represent GB and NI in the World 24-hour Champs.
And for husband and wife Marco and Debbie Consani of Garscube Harriers it will be a special occasion . . .as they compete together for Britain at the third time of asking after twice being picked in the past – before the events were unfortunately cancelled.
They are joined by Sharon Law with the other Scot named by British Athletics being Harmeny's Fionna Ross. Ross won the the Tooting Bec 24 hour race in September 2014 with a new Scottish record run of over 233Km.
The IAU (International Association of Ultra-runners) stage the 24 Hour World (incorporating the European) Championships in Turin on 11-12 April 2015. In all, 11 athletes have been picked to represent GB and NI as they aim to deliver strong performances in Italy.
The women's team just missed out on a world medal when the championships were last held in 2013 in Steenbergen, Netherlands. They finished fourth but secured a European Silver medal which was incorporated into the event. This year they will be challenging for a world as well as a European podium place in Italy.
Debbie said: 'We've been picked twice before in GB teams for events that were due to take place during 2014 – one in the Czech Republic in June and one in Taiwan in December.
'Both would have been 24-Hour championship events but both were cancelled which was a big disappointment. So hopefully it is a case of third time lucky in Italy. We're delighted and these are strong GB teams so it is exciting for everyone involved.
'Training has gone really well. It's been the usual manic juggle with work and our son, Cairn, but we've been very organised. And more importantly, committed. We'd be lost without family support
'This will be my third time representing GB at the World Champs, but Marco's first. Honestly, the things he does to get out of supporting me . . . . I doubt I'll be able to ask him to carry my bags for me this time. '
The full Great Britain and Northern Ireland Team for the IAU 24 Hour World Championships:
Senior Men
Robbie Britton
Marco Consani
Steve Holyoak
Dan Lawson
Pat Robbins
Senior Women
Emily Gelder
Karen Hathaway
Sharon Law
Debbie Martin Consani
Fionna Ross
Isobel Wykes
Tags: