Manchester Half; British Cross Challenge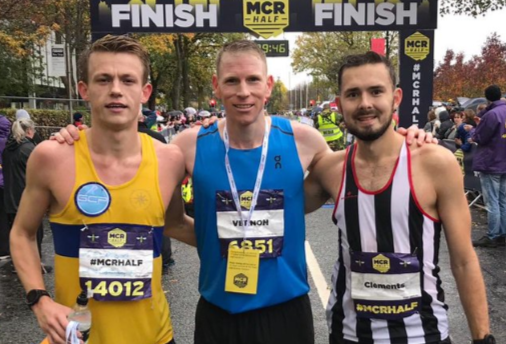 Scottish Half Marathon champion Luke Traynor was back on the roads again on Sunday – taking second place in Manchester over the same distance.
Third at the Great Scottish Run, Luke had to settle for second on this occasion as Andy Vernon won the Manchester Half Marathon in a time of 63.36.
The Giffnock North AAC athlete duly came home in 63.59 despite having suffered a bit of pain on the way around.
There was a Scottish victory in the wheelchair marathon – as Kyle Brotherton celebrated his first race win in a Senior context.
The 18-year-old T54 athlete was first home around a wet course with an unofficial time of 55.25 minutes. Kyle had finished third in the wheelchair marathon at the Great Scottish Run.
+++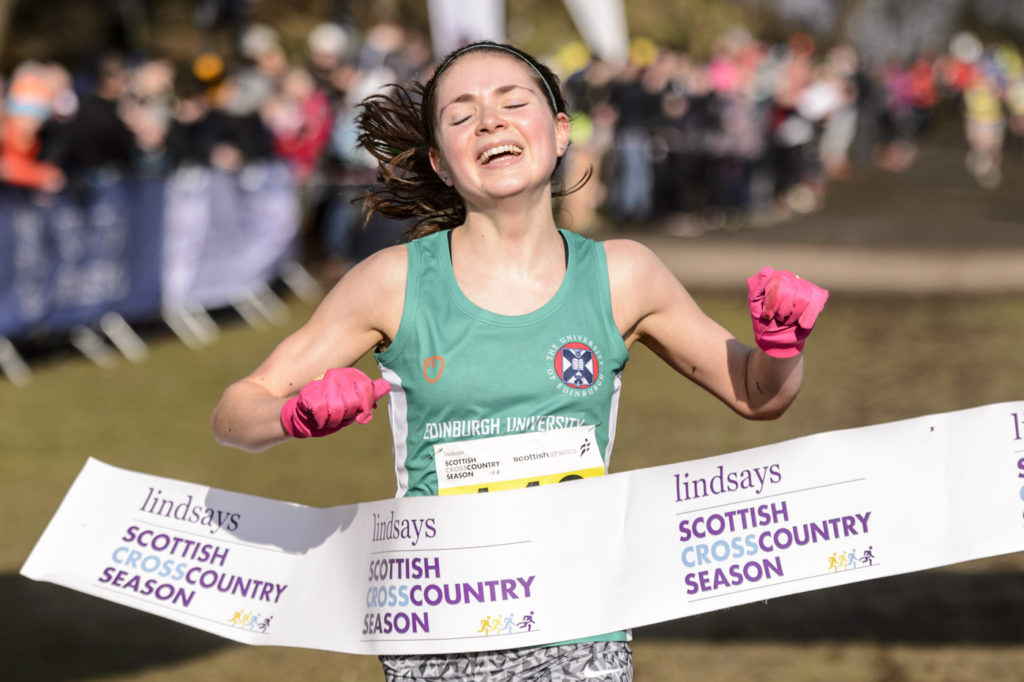 Anna Macfadyen  – the National XC U20 champion was in action in Cardiff this weekend
There were a handful of Scots competing in the opening British Cross Challenge event in Cardiff on Saturday.
Great Scottish Run Glasgow 10K winner, Adam Craig, took sixth place in the Senior Men's race, which was won by Charlie Hulson. Mhairi Maclennan, racing for Morpeth Harriers, finished fifth in the Senior Women's race.
And Anna Macfadyen's long round trip paid off as she took a strong fourth place in the U20 race in 16.01. Cera Gemmell of Team East Lothian was the first U17 athlete home in that race (clocking 16.17) in sixth place.
Ayr's Rosie Davidson was 15th and Harry McGill of Greenock Glenpark was 22nd in the U17 Men's race. Lucas Cairns of Inverness was 12th in the U15 Boys race and Melissa Turnbull of Central AC was eighth in the U13 Girls.
British Athletics website report
+++
Tags: Adam Craig, Anna Macfadyen, Cera Gemmell, Kyle Brotherton, Luke Traynor