Lynsey visits Helensburgh AAC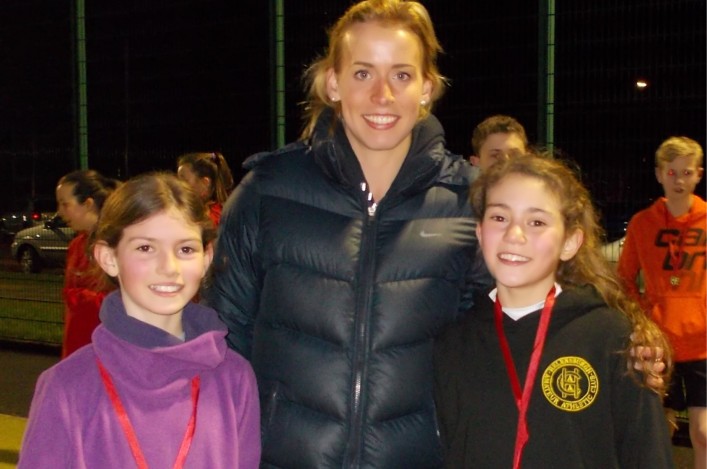 Commonwealth and European silver medallist Lynsey Sharp was a special guest at Helensburgh AAC last week – as she gave youngsters training tips and then spoke freely about her career.
There were around 150 people gathered at the Commodore Hotel for the education session, including a group who had made the trip from Ayr.
Earlier, Lynsey had conducted a short training session with around 75 young athletes with that part of the night ending in an 800m run and the presentation of commemorative medals, with the kids also having the chance to see the Scottish athlete's silver medals from Glasgow 2014 and the European Champs in Zurich.
Helensburgh club stalwart, Euan Crumley, interviewed Lynsey on stage about her career and that was followed by the lively Q and A session.
'I'm pleased to say our 'Evening with Lynsey Sharp' was full up with an audience of around 150,' said Euan. 'A few members of other athletics clubs attended, most notably a group from Ayr who made a special effort to attend and we were delighted to welcome them.
'Lynsey was very hands-on at the training session, putting our juniors through their paces. Their session ended with an 800m and it was good to see around 75 folk involved in that.'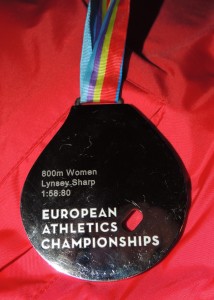 That Zurich medal – and Scottish 800m record