London to stage Scottish Marathon Champs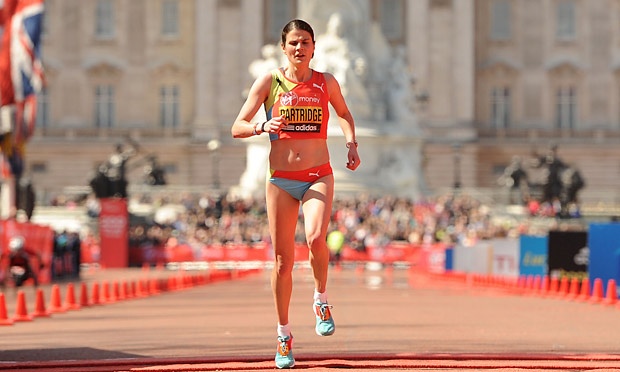 Susan Partridge in action in the London Marathon
The Scottish Marathon Championships for 2016 will be incorporated into the London Marathon.
Patryk Gierjatowicz of Hunters Bog Trotters won the title for the third successive year in September when the championships were again hosted by the Loch Ness Marathon – with Fife AC's Megan Crawford picking up the women's gold.
Now the Road Running and Cross Country Commission, as they prepare the Road Race Grand Prix for 2016, have taken the decision to alter the race schedule which has persisted for the past couple of years.
London hosted a Scottish Champs in the past, as a Commonwealth Games trial, and there is a feeling that a number of our best marathon runners favour the April event in the English capital.
In seeking to maximise the quality of the Scottish Champs, it was therefore felt that London was the best option available with the Edinburgh Marathon too close in terms of time to London (which is favoured by our best marathon runners).
It should also be stressed that the decision has been taken for one year only at the time being and will be subject to review after the 2016 London Marathon.
Switching away from the Loch Ness Marathon also removes the issue of the Scottish Marathon Champs being staged around the same time as the Scottish Half Marathon Champs – which are now part of the Great Scottish Run.
Athletes who meet certain entry standards for London – sub 2.45 for men and 3.15 for women (or half marathon 75 minutes men and 90 minutes women) – are encouraged to enter that event where applicable. The deadline to do so is 8 January 2016.
Following a change to the British Athletics selection policy for the Olympics, the first two Brits in London who have the required qualifying standard (2.14 for men and 2.31 for women) will gain automatic selection for Rio.
This could well mean the likes of Callum Hawkins, Derek Hawkins, Robbie Simpson, Tsegai Tewelde, Susan Partridge and Freya Ross will compete in London – with Scottish title medals now up for grabs.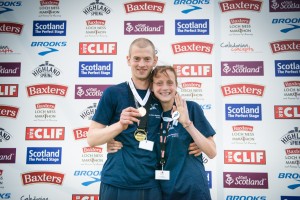 Scottish 2015 champions Patryk Gierjatowicz and Megan Crawford
Tags: Callum Hawkins, London Marathon, Scottish Marathon Champs, Susan Partridge