LIVE RESULTS from Grangemouth #FPSGathletics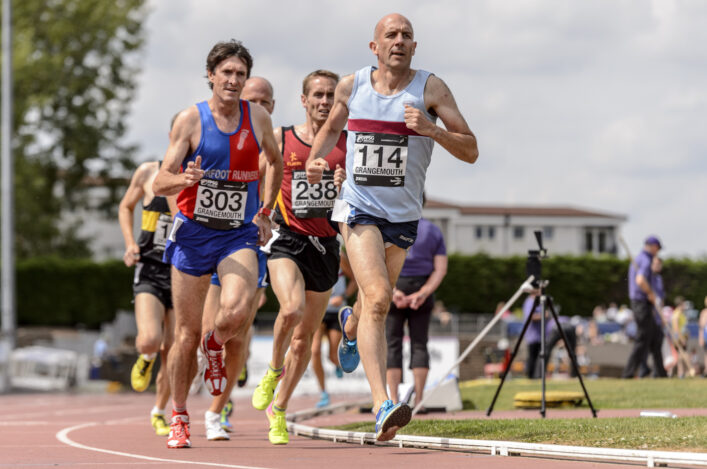 Masters track action from Grangemouth (photo by Bobby Gavin)
All roads lead to Grangemouth this weekend for our Combined Events and Masters athletes as well as those competing in three National Open events.
It should be a great weekend of #FPSGathletics with hundreds of names on the start-lists that are listed via the page on our Events section.
We're delighted that the page link above duly becomes LIVE RESULTS when the action starts on Saturday and you should be able to track performances via the various age group event links down the left of the page.
The FPSG Masters Champs are on Saturday with the FPSG Combined Events Champs happening over both days. There is also a programme of ambulant, steeplechase and hurdles events, split over the two days.
As always on these occasions, we say thanks in advance to our dedicated team of scottishathletics Officials who will be on duty at Grangemouth over the two days.
*Photographer Bobby Gavin will be there at Grangemouth covering the event for scottishathletics and we will have albums from the action across both days over the weekend and early into next week.