Thanks! Record field for the Lindsays National XC at Falkirk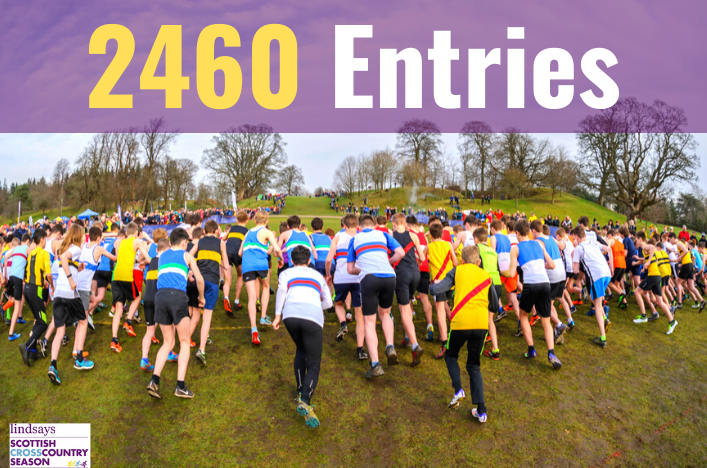 National XC Entries and Finishers on RR and CC Commission website
The Lindsays National XC at Falkirk will host record fields – after this year's entry tally topped the 2019 figure by two athletes!
We are absolutely delighted to confirm there are 2460 names on the start-lists for the big day at Callendar Park on Saturday 22 February.
The Lindsays National XC always generates a very special atmosphere and big fields definitely help create that. We want to warmly thank everyone at our clubs for this amazing response.
It's the biggest number of entries since Men's and Women's national cross country championships were combined into one event back in 1994.
And with figures only available prior to that for Men's events, we reckon the 2020 version will host the biggest numbers the sport has enjoyed in 40 to 50 years.
Two of the race categories stand out:
*The Senior Women's race is a Record field at 433 athletes. Last year's tally of 406 names was the first time ever over 400.
*The U20 Men's entry stands at 113 and that is the first time over 100 in that particular race since the 1997 entry and in fact is the largest since 1988.
The growth in the Senior Women's race has been exciting in recent years, with the distance equalised a few years ago and, for this year, the team race now six counters in line with the Senior Men's race at Falkirk.
WATCH: Our highlights package from the 2019 Lindsays National XC with thanks to Vinco
As always, the event will command significant attention across all scottishathletics  media channels.
Vinco will be there to capture the action and we hope to have drone footage once again, too, after introducing that as a new feature a couple of years ago.
We are planning a delayed broadcast on the Saturday evening with extended highlights and then shorter films of each race on our You Tube channel early the next week.
In fact, with the SPAR British Champs at the Emirates Arena on the same weekend, there really should be huge interest in athletics in Scotland that weekend!
Once again we would like to formally thank our Cross Country Season sponsors, Lindsays.
The support from Lindsays over the past six years or so has been hugely influential in allowing us to try and grow the event with better presentation on the day and the media and communications around Callendar Park.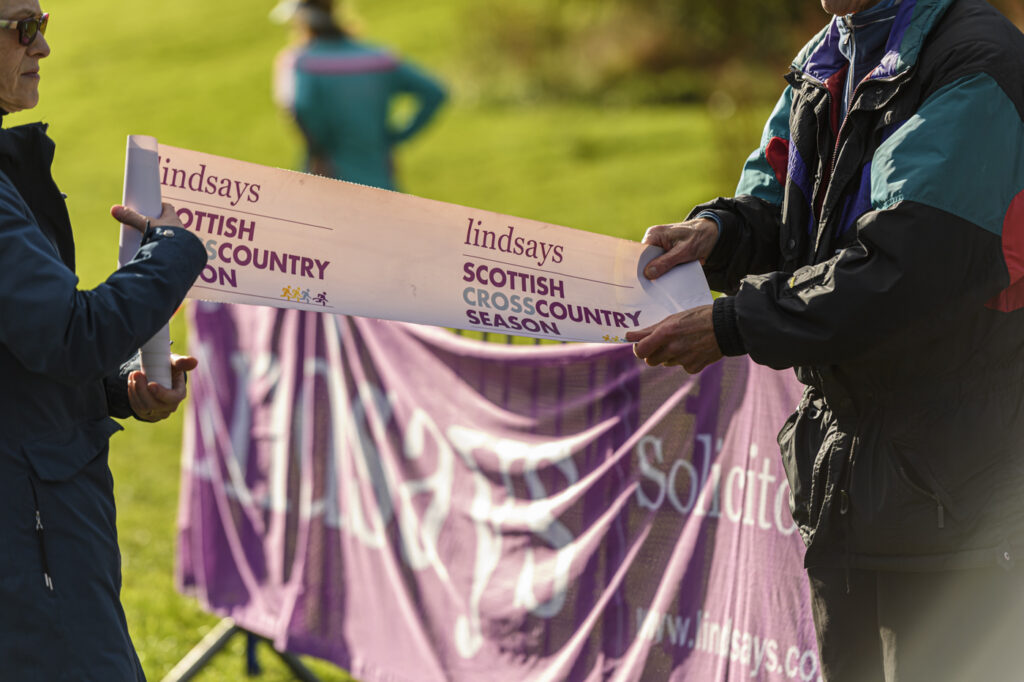 MARSHALS – HELP NEEDED FROM CLUBS, PLEASE
We are delighted to already have offers from volunteers  from Bellahouston Harriers, Cambuslang Harriers, Carnegie Harriers, Linlithgow AAC, Lasswade AC, Perth Road Runners, Shettleston Harriers, PH Racing, Edinburgh AC, Edinburgh Uni Hare and Hounds, Penicuik Harriers, Gala Harriers, Strathearn Harriers and Springburn Harriers.
All of these will help marshal the course and make the National XC happen on February 22 and of course we have a big commitment on the day from our host club, Falkirk Victoria Harriers.
But we need a few more and offers of help would be much appreciated by email to Alex Jackson on Alex.Jackson@ed.ac.uk by Friday 14 February.
We ask marshals to be available for either the Eary Shift  (10.30am to 1pm) or Late Shift (1pm to 3.30pm).

Tags: Callendar Park, Falkirk, Lindsays Cross Country Season, Lindsays National XC