Lindsays National XC Relays start-lists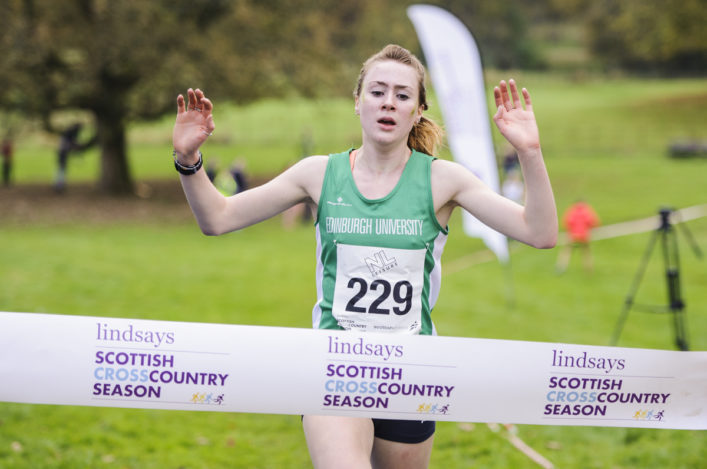 Mhairi Maclennan leads home Edinburgh Uni Hare and Hounds in the Senior Women's race last year (photo by Bobby Gavin)
Calling all clubs!
We've published online on our Events Section the entry lists for the Lindsays National XC Relays coming up on Saturday.
It is a return to the parkland courses at Cumbernauld House for the 17th year in a row with thanks once again to our hosts North Lanarkshire Leisure and Cumbernauld AAC and Kirkintilloch Olympians.
Please note that the names of athletes submitted who do not have up-to-date membership of scottishathletics have been omitted (for the moment) from the start-lists. This is of course because in order to enter national championships events, athletes must be members of scottishathletics.
So we are now asking all clubs to check the list of names and if you have athletes who want to be entered but are not showing up then those individuals must contact us on events@scottishathletics.org.uk or  membership@scottishathletics.org.uk  to update their membership in time for this weekend. Thank You!
Here's the race timetable for Saturday (28 October):
12 noon: Young Females (Declarations Close 11.30am)
12.40pm: Young Males (Declarations Close 12.10pm)
13.20pm: Sen/Jun Females (Declarations Close 12.50pm)
14.45pm: Sen/Jun Males (Declarations Close 14.15pm)
All the Declarations take place at the course itself. Young Females and Young Males declarations open at 10am.
Please note, too, that there is no parking at Cumbernauld High School this year. Parking is at St Maurice's High School in Cumbernauld and there will be a shuttle bus service to the course – please allow a little more time when planning your arrival.
All the details and other information is on the Events Section.
+++
ENTER NOW FOR LINDSAYS SHORT COURSE XC
Entries are open now for the Lindsays Short Course Championships on Saturday 11 November.
It's a new venue for the event this year with a switch being made from Renfrew in the west to Kirkcaldy in the east for an event which has grown significantly in the past few years.
Races will be staged on the parkland area around Kirkcaldy High School – a venue many will be familiar with as it has hosted the Scottish Primary Schools cross country event on many occasions.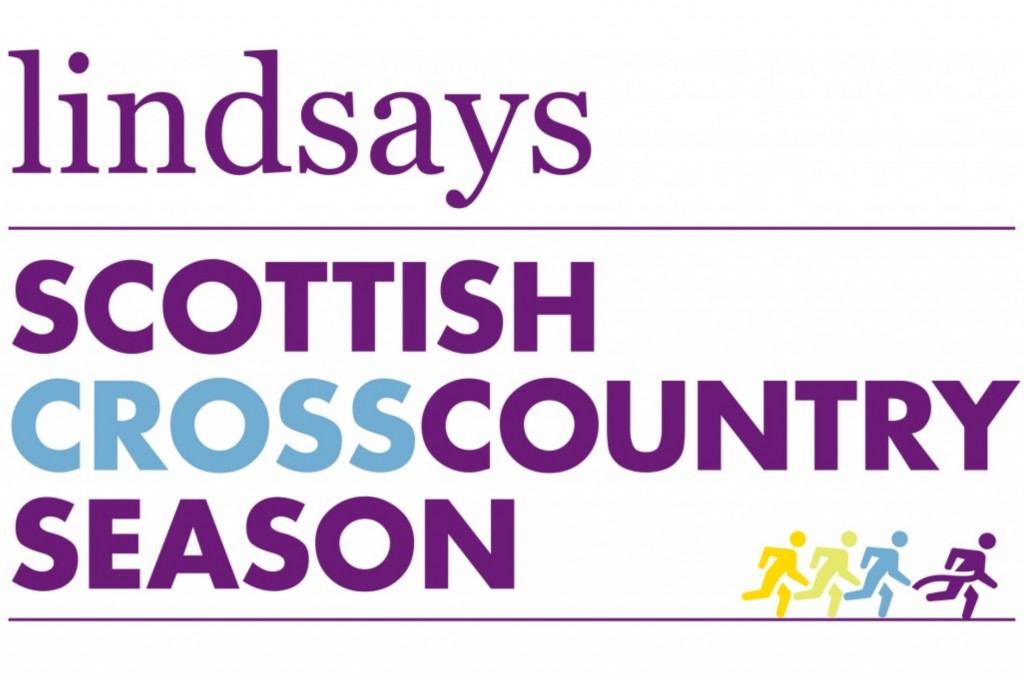 Tags: Cumbernauld, Cumbernauld AAC, Lindsays National XC Relays, North Lanarkshire Leisure