Kilbarchan, Giffnock impress in Greenock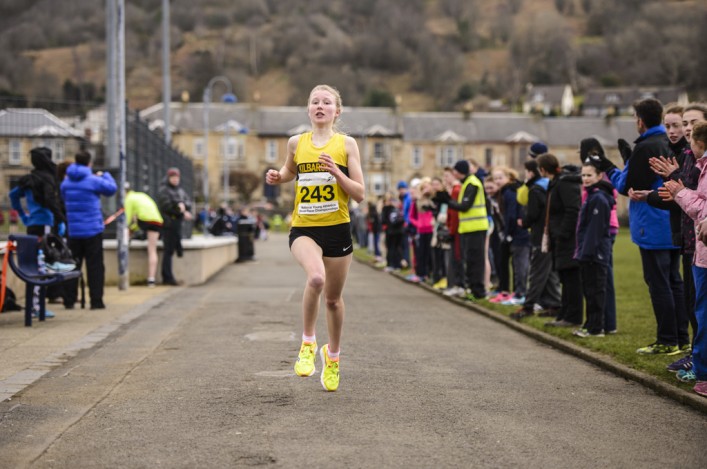 Kilbarchan's Laura Stark wins U17 Women's title – photo by Bobby Gavin
Results from Greenock (scroll down page on left)
Photo album by Bobby Gavin on Facebook
Videos from Greenock (we're working to resolve missing U13 boys film)
Kilbarchan AAC recently marked their 40th birthday with a special anniversary dinner.
And the Renfrewshire club simply carried on where the celebrations had left off at the Junior Road Races in Greenock – by winning medals in every age group and indeed all six races.
Kilbarchan had two sets of gold medallists as they won at U17 Women and U13 Boys, with three more teams collecting silvers and a sixth group taking home bronzes in the U15 Girls category.
Laura Stark was their only individual gold medallist as it happened, but that maybe just highlights how the overall scoring came down to real team efforts.
Giffnock North had race winners in Heather Barnes and Hamish Armitt at U13 level and Erin Wallace at U15 and that helped the Glasgow club to feature among the team medals in all but one of the six races in a similar superb collective effort.
Not to be completely outdone, the East of Scotland region was represented by Fife AC taking home golds in the U15 boys race – with Adam Scott and George Rees first and second – and Central AC in the U17 men.
It was great to see the likes of Corstorphine AAC and Lasswade AAC featuring on the podium, too, and Moray Road Runners and Cambeltown had individual medallists as this particular event continues to grow.
Corstorphine took bronzes at U17 Women and Lasswade's U15 girls took silver medals after claiming bronzes at the National XC.
'We are delighted for the girls and not just for those who raced today but the whole group,' said Lasswade coach Linda Smith, with the Lasswade three counters being Lauren Dickson, Sarah Tait and Lauren Wilkie.
'We have about seven or so girls in that age bracket at the moment and they are all encouraging each other and helping each other push on a bit. It is good to see and a wee bit of success in team races can rub off on others within the club.'
Yellow was the predominant colour early on as Giffnock won the first three races through Barnes and Armitt at U13  before Wallace headed Edinburgh AC's Eloise Walker and Central AC's Kate Gallagher in the first race where London Mini Marathon selections were to the forefront of minds.
Scotland take teams of six for both boys and girls at U15 and U17 level and there's no doubt it adds an 'edge' to the competition in the road races for those in contention!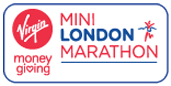 Scott and Rees impressed for Fife AC next in the U15 Boys, with Cameron Main of Moray Road Runners taking the bronze medal.
Kilbarchan's Stark edged out VP-Glasgow's Gillian Black by four seconds in the U17 Women's race with Iona Miller giving Kilbarchan another individual medallist in third.
The U17 Men raced over 4.9k, as well, and after an initial pack was broken up, the top ten were quite evenly spread with Central AC's Jack Kerr winning in 15.05 from Joe Arthur of Edinburgh AC and East Kilbride's Aidan Gilbride.
In the U13 team races; Giffnock won the girls with Kilbarchan second and VP-Glasgow third with Kilbarchan winning U13 boys from Giffnock and Ronhill Cambuslang.
In the U15 team races; Giffnock won the girls with Lasswade second and Kilbarchan third. Fife won the boys from Kilbarchan and Edinburgh.
Central took home the U17 Men's title thanks to the effort of Kerr, Iain Davies and Cameron Harries. The other medallists were Kilbarchan and Edinburgh.
Kilbarchan's winning U17 Women's team was Stark, Miller and Rebecca Craig with the other medallists Giffnock and Corstorphine.
Many thanks to the Road Running and Cross Country Commission for their work once again in organising the Junior Road Races and the Inverclyde Local Athletics Partnership for help in staging the event at Battery Park.
It was good to see the likes of Luke Traynor and Jonny Glen present on Sunday – good role models within their clubs and indeed the Scottish athletics community.
*London Mini Marathon selections based on the Junior Road Races will be announced in due course.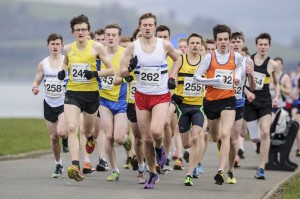 Leaders early in the Men's U17 race – photo by Bobby Gavin
Tags: Adam Scott, Central AC, Corstorphine AAC, Edinburgh AC, Erin Wallace, Giffnock North AAC, Hamish Armitt, Heather Barnes, Jake Kerr, Kilbarchan AAC, Lasswade Ac, Laura Stark