Keeping Track . . . our website column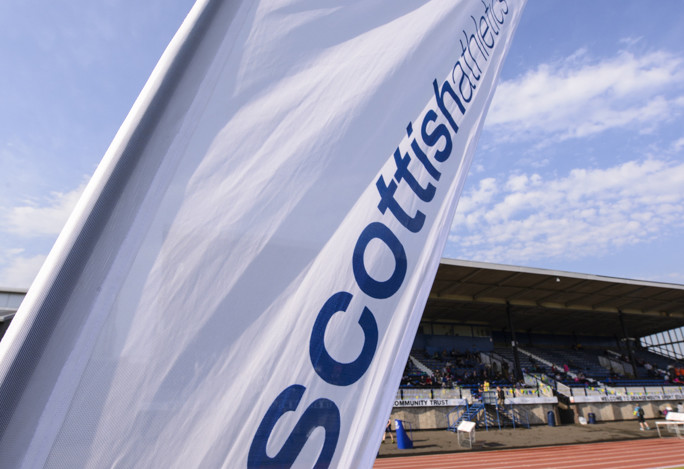 *This is the fourth edition of our new website column by Peter Jardine, Communications Manager at scottishathletics. Email any feedback or comments to peter.jardine@scottishathletics.org.uk. Thanks
Once again the past couple of weeks have witnessed more good vibes around athletics in Scotland – be that via events, performances, development or international selections.
We do feel that such diversity is a real positive for our communications output but, every so often, there are highlights to savour.
Kyle Greig's run at the World Ultra Trail Champs certainly counts as one of those, given the 'back story' around the man from Forres.
Kyle, now 31, has been in the sport for almost two decades and won international vests in hill runner as an U15 with his hometown club, Forres Harriers.
After winning the Scottish Trail Champs at Falkland in early September last year, and then racing the Loch Ness Marathon, he stepped up to the 50K distance in trail running.
At the World trials, not even a wrong turning at one stage deflected him and he duly made the Team GB and NI selection for Italy – his first such experience – alongside Joasia Zakrzewski and Helen Bonsor.
When we came to preview last weekend's event at on scottishathletics Facebook, the widespread supprt was obvious.
Andy Douglas, the top male hill runner in the UK, posted a comment to wish all the best to Kyle, Joasia and Helen. Andy has himself been on the end of our own social media support and presumably knows the value of what we'd like to the call the #SALTogether #SALBelong approach.
Then, when results emerged from the World Ultra Trail Champs, the response again on our Facebook and Twitter channels was remarkable, with more than 200 likes on Facebook.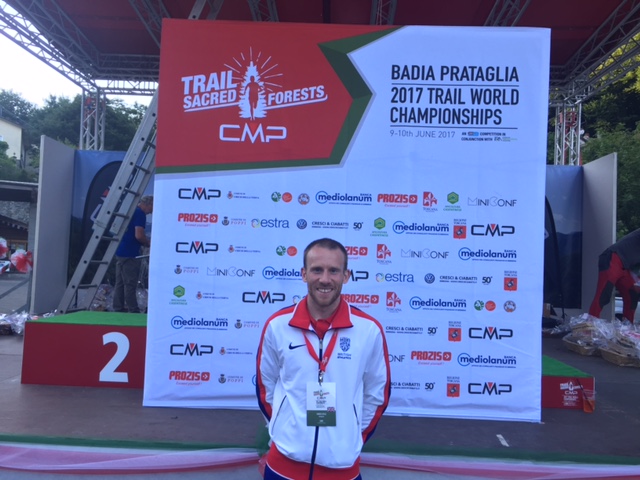 Here is what Kyle told Adrian Stott, of Run and Become in Edinburgh, with Adrian on duty for British Athletics as Team Manager in Italy.
'Since I finished, I have so many messages, not just from my Metro club mates but from the wider Scottish running community, too. That is much appreciated.'
Murray Strain of Hunters Bog Trotters, as he awaits GB representation at the World Long Distance Mountain Running Champs, is involved in a story in a similar vein to Greig's and both replicate (to an extent) Ross Houston's achievements at that level superbly last year at the World 100k Champs.
Greig, Strain, Houston. Three thirty-something men who have been very visible racing many events in Scotland over many years and then stepping up thanks to no little hard work and dedication – perhaps even with inspiration from the Olympians in our midst?
We will return to that idea but first another word re the World Ultra Trail Champs.
The bare results showed Zakrzewski – a regular at this level and very often a medallist – finished in an uncharacteristic 67th place in the Women's race.
As it transpired the, Jo was neither injured nor ill nor a faller in Italy. Realising that her own run was not making a huge impact on the GB team standings, she happened upon debutant Matthew Roberts around the 35K mark.
Roberts was struggling with the climb and distance involved and it took a huge effort by Jo to coax, cajole and assist her team-mate over the final 15K to make the finish in one piece. But finish, together, they did.
Athletics is an individual sport, yes, but there are times when the team context can take precedence!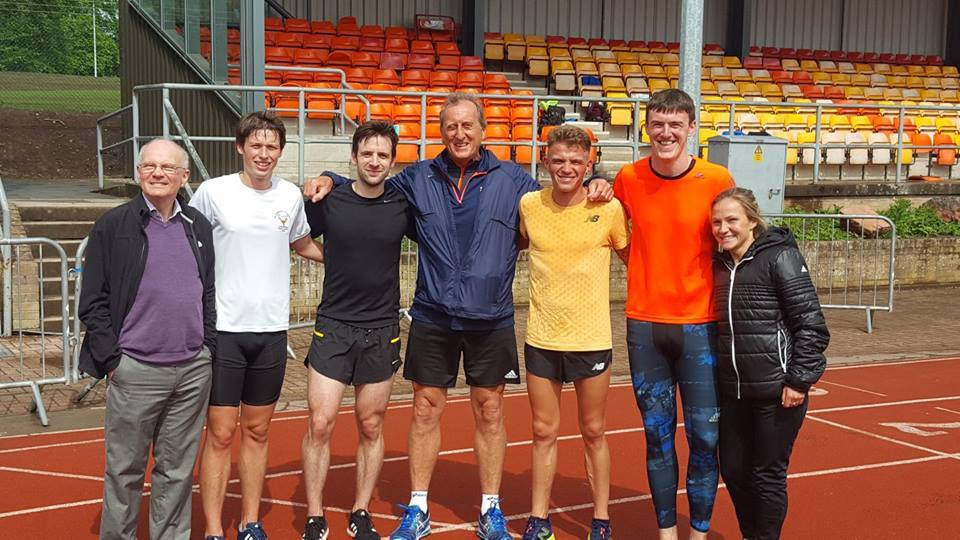 Around the time the race was taking place in Italy, Rio 5000m finalist and Scottish Record Holder, Andy Butchart, was dropping in on Inverness Harriers for a training session.
The Highlands running community quickly mustered to assist Andy with Stephen Mackay and Mark Mitchell of Forres helping to pace the Olympian through a key track session ahead of the World Champs Trials at Birmingham on July 1/2.
A great example, again, of that #SALTogether #SALBelong spirit mentioned above (and Butchart duly ran an outdoor PB for the 1500m at Watford in midweek).
Fast forward to Friday night and there was Callum Hawkins inspiring club athletes as he raced the Brian Goodwin 10K organised by Bellahouston Harriers around Glasgow's Pollok Park – (in a course record 29.14).
The likes of Andy and Callum certainly know where there roots are. What may yet prove immeasurable is the impact they can have on others – at all ages and stages.
+++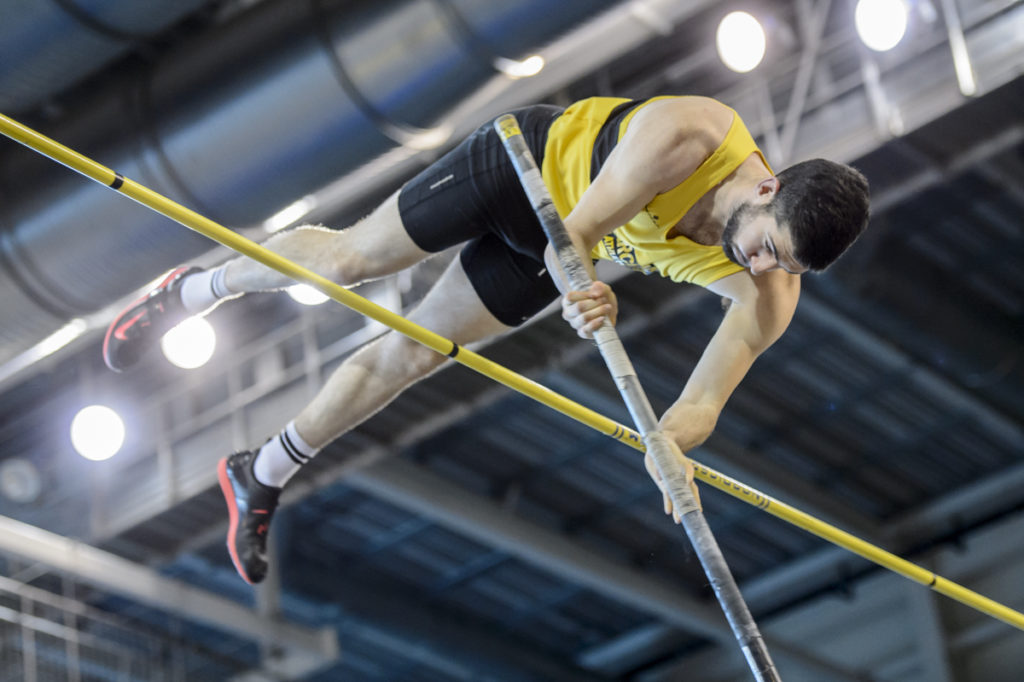 In the new edition of PB, we speculated on 'something stirring in Scottish sprinting'.
Performances subsequent to the production deadline of the magazine have backed that notion up rather well, with the likes of Zoey Clark and Alisha Rees in terrific form this season.
So now we can add another to the 'something stirring' list – Combined Events.
This has been evident for a year or two via U20 international appearances at GB and NI level for the likes of Emma Canning, Tom Chandler, Holly McArthur and Howard Bell.
Now we are seeing the bar raised even more with McArthur breaking Scottish U20 heptathlon Record (after 34 years) and a Senior call-up by British Athletics for Andrew Murphy – after a bronze medal at the England Athletics Champs, where Holly won gold and Tom an U23 bronze.
Well done to the athletes and coaches involved in this. Speaking to Andrew on his selection, he noted the close-knit community in Combined Events and on our Facebook it was pleasing to see comments from coaches like Colin Sinclair, Iain McEwan, Ken Allan and Brian Donaldson all encouraging athletes.
Watching Iain's group tackling technical event training on occasion on a Monday evening in the micro-climate that is East Kilbride many months of the year, we can only marvel at the CE achievements.
These folk are taking on the toughest challenge in our sport so to see them thrive really is exciting. Well done to all involved in CE at all levels (with numbers for our Indoor Champs having been very high indeed).
+++

Holly Rees
While we might well describe the aforementioned trio of Kyle Greig, Murray Strain and Ross Houston as 'constants' on the domestic endurance scene for a number of years, there's always room for change on the athletics radar.
New names emerge, inevitably. It is the nature of sport.
High up in the Scottish Women's 1500m ranking for this year, for example, lie the trio of Jemma Reekie, Anna Tait and Megan Davies. Looking at their profiles, the rapid improvement may not have been something they imagined in 2016 or late 2015!
So worth noting another new name among those Scottish Women's rankings in the distance events. Holly Rees is a Scot who has been educated recently in America and now making an impact on the likes of 3000m, 5000m, 10,000m and 10k.
Rees was educated at Cambridge and Harvard and, in her mid-20s, can see real progress in her PBs. In the 3000m, a 9.12 run in early June sits her fifth in the Scottish rankings one second behind Reekie, with three Olympians above them in Laura Muir, Eilish McColgan and Steph Twell.
Holly's 10K road time is pretty decent, too, at 34.45 and we expect her to race in Britain this summer.
For those who want to see standards being raised, the bottom line on these occasion usually is this: the more competition the merrier and Scottish women in their mid-20s is definitely an area where it would be good to see more athletes at a certain level.
Tags: Andrew Murphy, Andy Butchart, Combined Events, Helen Bonsor, Holly Rees, Inverness Harriers, Joasia Zakrzewski, Kyle Greig, Murray Strain, Ross Houston