Junior hill runners can grab Scotland vests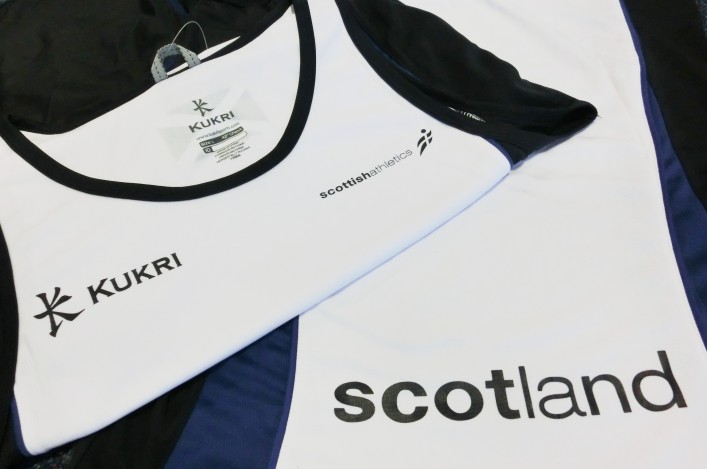 Scotland vests for an important Hill Running fixture in Wales next month are up for grabs at Aberfoyle next week.
Sunday 30 August sees the Junior Home International Trial take place with age groups races and a fun run also part of the event programme.
And, for U17 and U20 athletes, there is an opportunity to stake a claim for the international match featuring Scotland, Ireland, England and Wales being held at Betws-y-Coed in Wales on September 19.
Teams of four boys and four girls are to be selected to compete for Scotland in those age groups. This year's Junior Home International is being held in conjunction with the World Mountain Running Championships, which will be a splendid spectacle of world-class running.
The trial races are being held on the same Achray Forest courses as have been used since 2013 with the start/finish venue being the Dounans Outdoor Centre, Aberfoyle.
Age classes:
*U20 – Under 20 years of age on 31 December 2015 (i.e. born in 1996, 1997 or 1998)
*U17 – Under 17 years of age on 31 December 2015 (i.e. born in 1999 or 2000)
*U15 – Under 15 and over 13 years of age on 31 December 2015 (i.e. born in 2001 or 2002)
*Fun Run – Open to everybody
Seniors will be able to run in the U20 Boys race.
Timetable and course distances
*11.30: Fun Run – open to all ages: 1.6k 50m climb
*11.50: U15 Girls, U15 Boys: 3.8k 225m climb
*12.20: U17 Girls: 3.8k 225m climb
*12.55: U20 Girls, U17 Boys: 4.9k 275m
*1.30 U20 Boys and Seniors: 7k 375m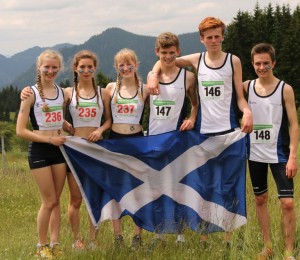 Junior hill runners in Bulgaria earlier this summer (photo – Andy Stark)
The Junior Trial is also the final race in the scottishathletics Junior League series; SAL junior hill 2015
The Junior Trial event is open to all, but only individual members of scottishathletics count for the Junior League or are eligible for International selection.
All the details including directions to the venue are on the fixture page on our events section.
*Further information: Please email hugh.buchanan@btinternet.com or phone 01786 473776.
With thanks to Hugh Buchanan and Mark Harris