Inter-District XC review . . .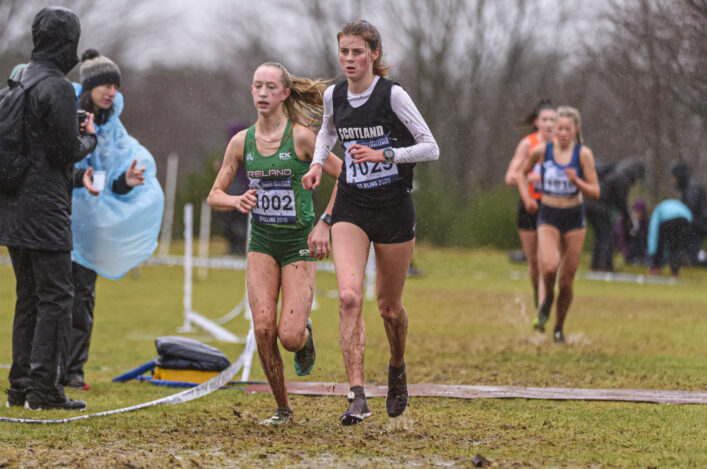 Pippa Carcas on her way to the Scottish U17 Women's Inter-District XC title (all photos by Bobby Gavin)
Sean Chalmers and Ginie Barrand, at different points in their lives, have experienced of running and racing in the United States and France.
No real reason, then, that they should be perfectly accustomed the difficult mud-bath conditions which awaited our Inter-District athletes at Run Stirling.
But Inverness Harriers athlete Chalmers and the Metro Aberdeen runner, who is Robbie Simpson's partner, proved too strong for all their individual rivals to take golds at Kings Park.
Chalmers, in fact, placed sixth in the overall race – beating a whole host of international athletes – as he finished in 26:28, one second clear of silver medallist and East athlete Tom Martyn. West athlete Andy Douglas took third.
In the team race, the East were clear winners on 40 points with six counters as the Scottish Students took the silver medals.
'I am delighted with that because I was ill a few days ago,' revealed Sean.
'I'd planned to race the Scottish 3000m Champs indoors on Friday past but I was floored with the cold and didn't run for seven days. I did 20 minutes on Thursday and 20 minutes on Friday so to run so well in these conditions is very pleasing.
'I'm a PE teacher at Fortrose Academy and I missed the North Champs because I missed the entry deadline. There was a lot on at work at the time!
'Mark Pollard is coaching me know, only over the last few weeks, and his direction has been really good. There is more of a plan there now and a bit of structure.
'I've raced for Scotland in the past and was over in America but I've had a few injuries and things did drop off a bit for a year or two. So it is good to be back running well and hopefully I can build on it for the rest of 2020.'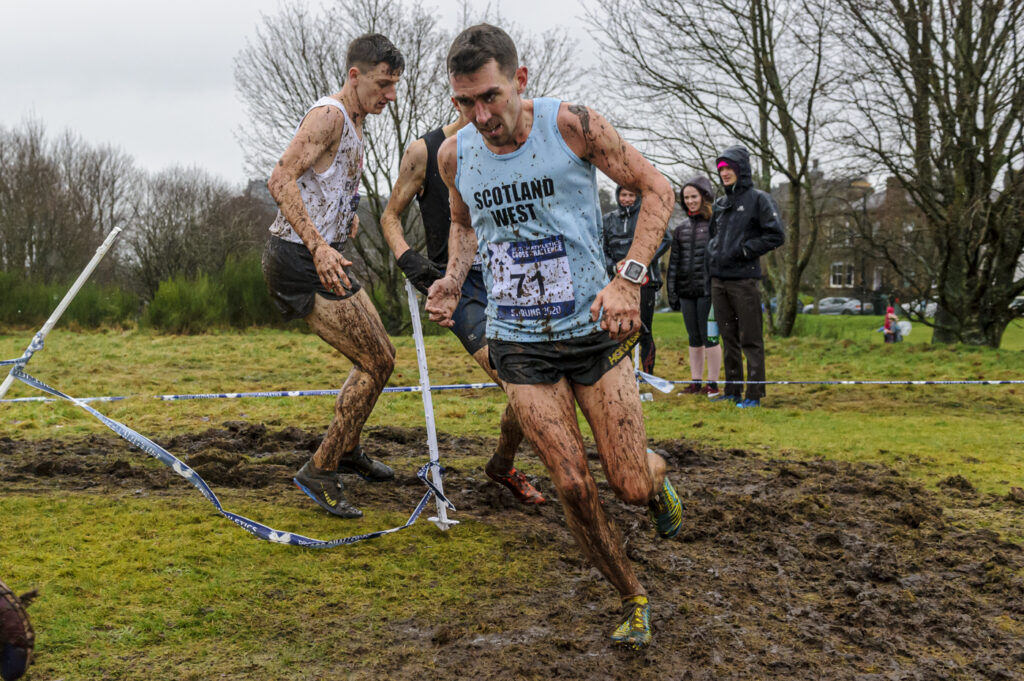 Barrand for her part surprised even herself by finishing high up in the race and ahead of fellow Inter-District athletes, silver medallist Michelle Sandison of the West and third-placed Rebecca Johnson of the Scottish Students.
The East took the team golds with 46 points – winning by 12 from Scotland West.
'I've never actually raced cross country in France and hardly ever here in Scotland,' grinned Ginie.
'I was third at the East Champs, though, and got the selection for here. The London Marathon is in my plans for April so I guess the training and fitness I have just paid off a bit on the mud there
'I don't know if I could race the National XC at Falkirk in February now – it might be too close to London, I will decide nearer the time. But I enjoyed that and it was good to be up there with some international athletes.'
The U17 Women's title went to the East's Pippa Carcas with a superb run that saw her finish third overall. It was an East 1-2-3 in fact as she was supported by Kirsty and Caitlin Purcell.
There were team golds there for the East but the West won the U17 Men's team golds.
The U17 Men's title went to the West's Jack Patton and he was followed in by the East duo of Ben Sandilands (Fife AC) and David Addison (Corstorphine).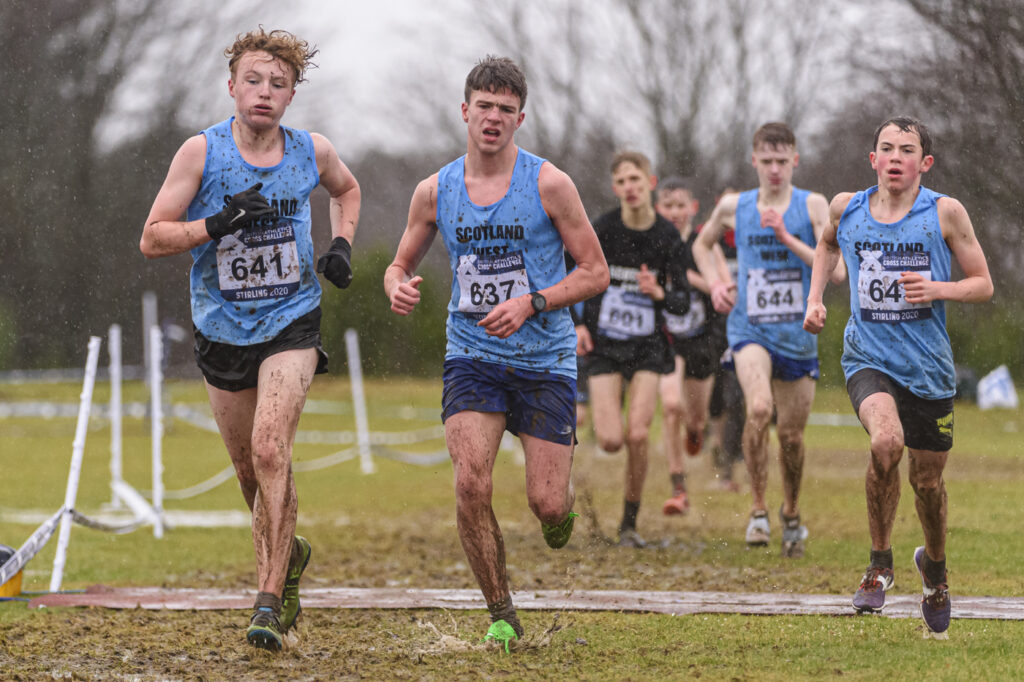 East athletes took a 1-2 in the U15 Boys races via the efforts of Connor Bell and Struan Bennet with the West's Reuben Macdonald taking bronze. The East were clear team winners.
The North's Anna Cairns won the U15 Girls race by three seconds from the West's Hannah Ryding with the East's Katie Johnson in third. Scotland East won that one.
Scotland West won the U13 Girls race. Millie McClelland-Brooks took the individual gold and it was a West 1-2-3 as she was followed home by Olivia Warboys and Freya Campbell.
The East's Rowan Whitworth won the U13 Boys race but West athletes were second and third thanks to the runs of Craig Shennan and Oliver Patton. That helped West to the team golds by a single point!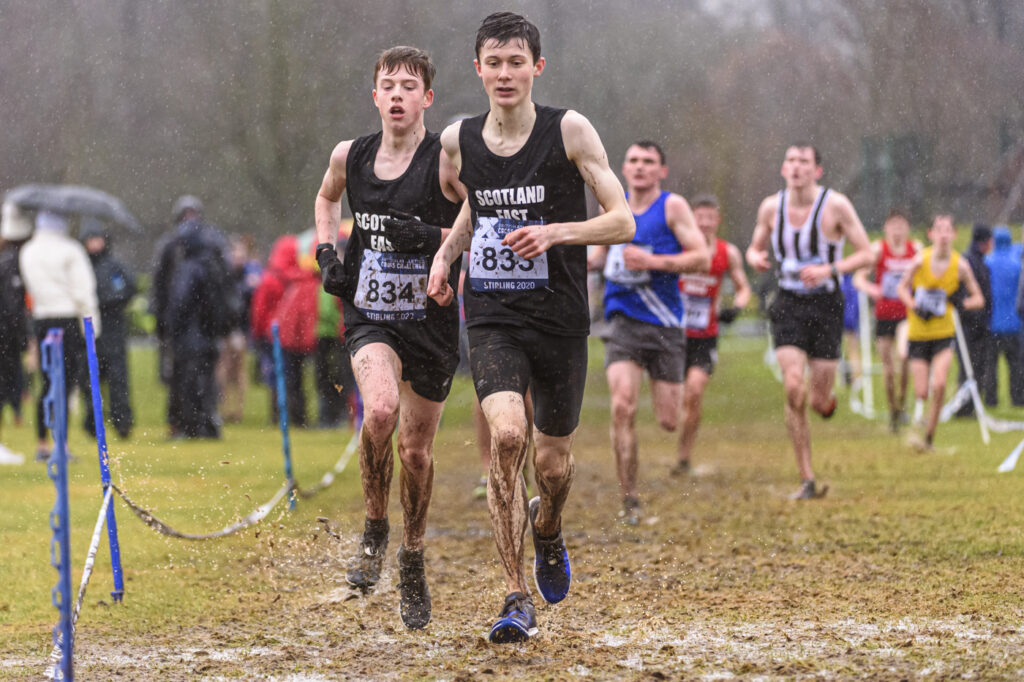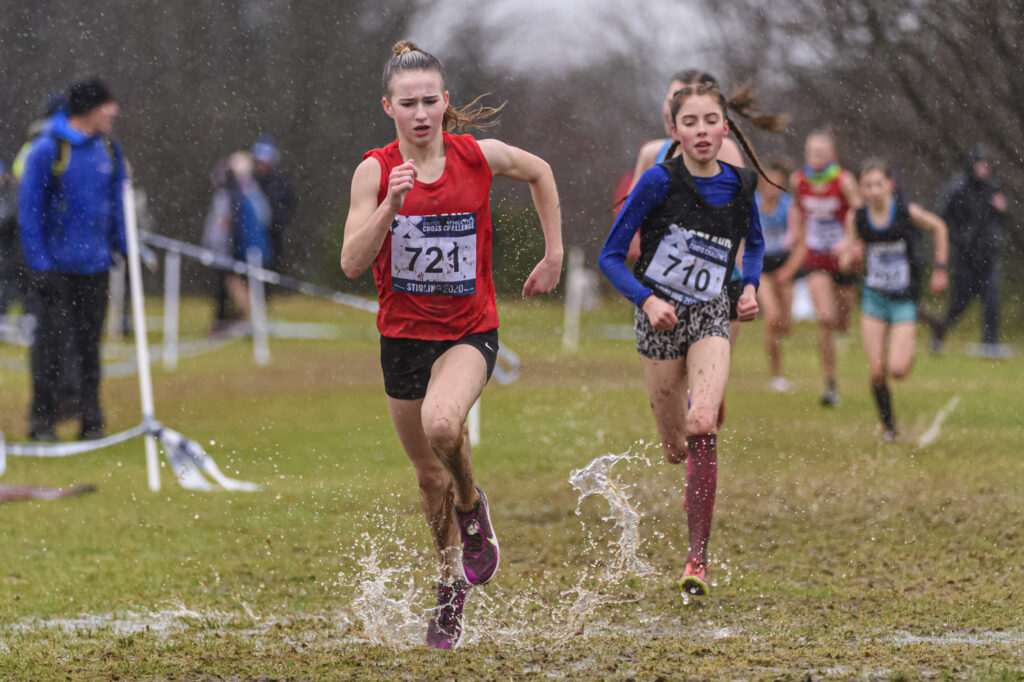 Tags: Inter-District XC, Run Stirling