Gyor Gold for Kane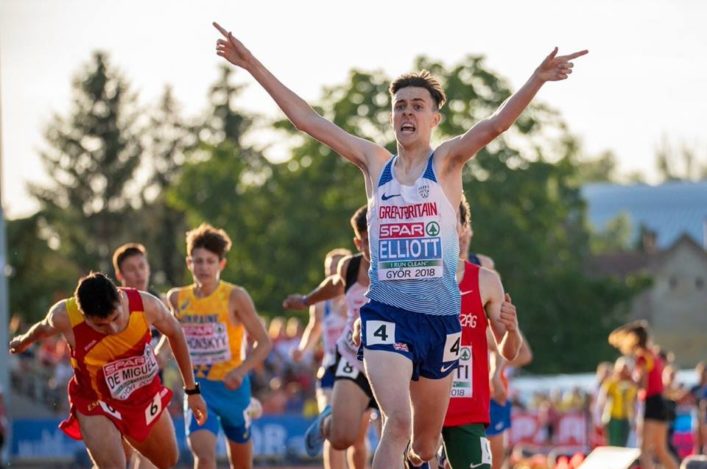 Picture via European Athletics live stream

Kane Elliott has taken the European Youth Championships 1500m title, in a Championship Record time of 3:55.26.
The Falkirk Vics runner pulled out a fine sprint finish for gold during a thrilling race in Gyor, Hungary on Saturday evening.
With Kane's PB standing at 3:46.84, it might have looked like a leisurely pace on paper, but he had to fight for his place on top of the podium after emerging into the final straight sitting in 4th.
Watch the final stages of the race via the European Athletics Twitter feed:
He said: "It feels amazing. It was a very tough race but I'm so happy I had enough to get the win. It is an unbelievable feeling to be European champion. I am not sure I can get my head around it at the moment, it'll take some time to sink in.
"I knew I had to move out [with 100m to go] otherwise I was going to get boxed in so I had no other choice. I knew I had enough left in the tank so I just gave everything I had to get a medal.
"My plan going in was either to sit in behind the second place athlete or go to the front, I was happy doing either, I just wanted to be as close to the front as possible. I got myself in a good position and I'm just delighted with the outcome."
Congratulations to Kane, coach Willie Sharp, and all on the team at Falkirk Victoria Harriers.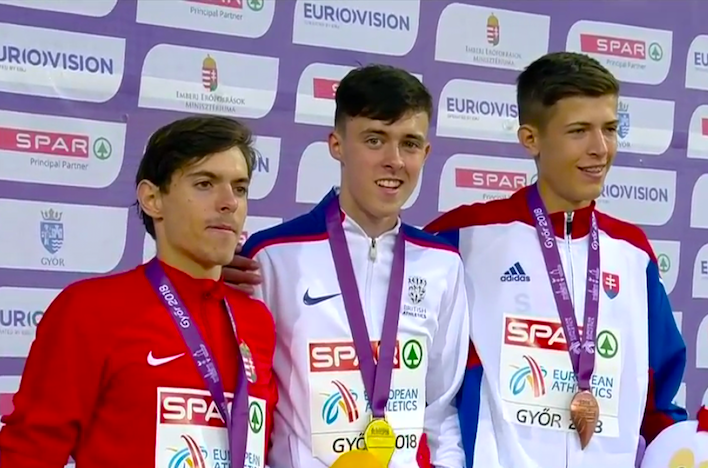 Tags: European Youth Championships, European Youths, Falkirk Victoria Harriers, Kane Elliott, Willie Sharp