Greenock set to host Tru Wealth Young Athletes Road Races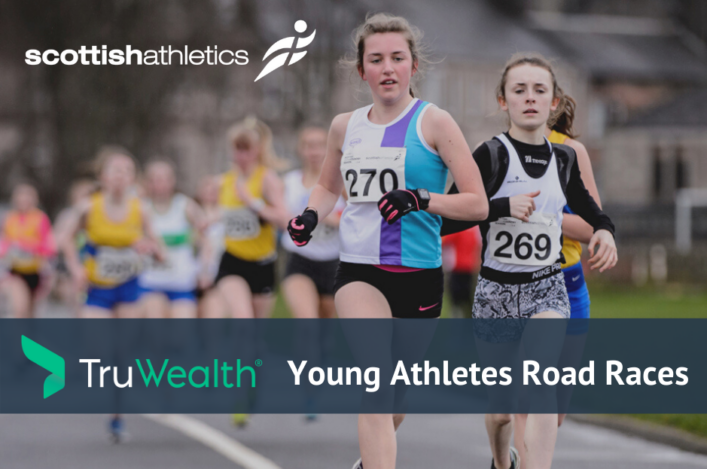 Event Section page with important information
The Tru Wealth Young Athletes Road Races are centre stage on Sunday lunch-time – with Greenock the place to be.
Battery Park is the course venue and offers flat routes for our U17, U15 and U13 athletes as they contest national championships in these age groups.
National individual and team medals are up for grabs and it is three to count for each team in each of the age groups.
At U27 and U15 level, we will be looking to make Scotland selections for the London Mini Marathon event in April with considerations given to performances in Greenock. However, it should be noted that the London Mini Marathon event may well yet fall victim to coronavirus precautions.
Race Schedule for Sunday:
11.30am:  U15 Girls U15 01/09/2004 to 31/08/2006 4000m
11.55am: U15 Boys U15 01/09/2004 to 31/08/2006 4000m
12.20pm: U13 Girls U13 01/09/2006 to 31/08/2008 2500m
12.35pm: U13 Boys U13 01/09/2006 to 31/08/2008 2500m
12.50pm: U17 Women U17 01/09/2002 to 31/08/2004 5000m
1.15pm: U17 Men U17 01/09/2002 to 31/08/2004 5000m
 Declarations close 30 minutes before each race start-time
These should be made at the Royal West of Scotland Amateur Boat Club, the Esplanade, Greenock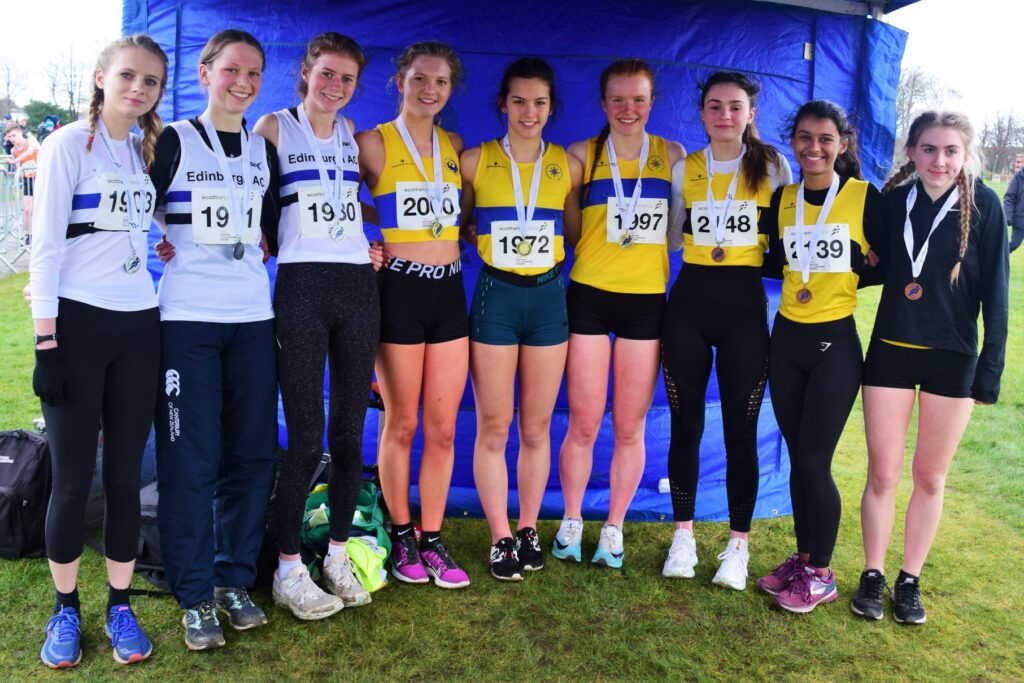 The U17 Women's medallists at Ingliston last year with Giffnock North, Edinburgh Ac and Kilbarchan AAC on the podium (photo by Neil Renton)
2019 Young Athletes Road Races Review
Tags: Tru Wealth Young Athletes Road Races, Young Athletes Road Races