Final throw for Games qualifying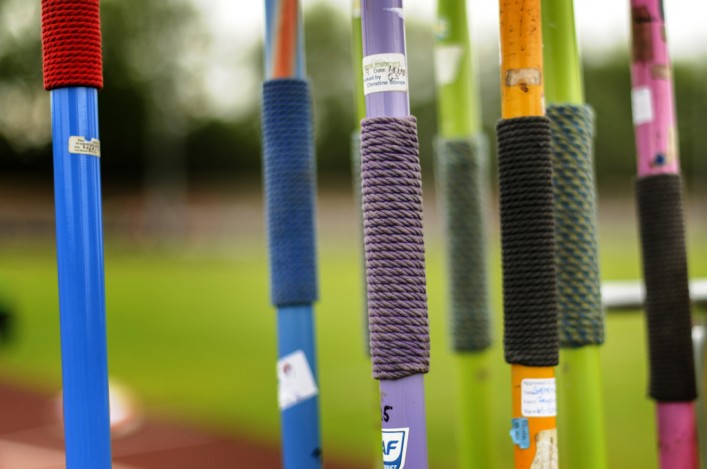 The final weekend looms for Commonwealth Games qualifying with athletes in action at various locations.
And the main focus on Sunday will be at Craigswood Stadium in Livingston when our Summer Throws Festival takes place.
Rachel Hunter and Kimberley Reed are on the start-list for the Senior hammer there on Sunday with Team Scotland due to be announced in Stirling next Thursday (June 12).
Myra Perkins throws in Germany on Saturday with those three athletes competing for two remaining places in women's hammer for Hampden.
With the likes of Gillian Cooke and Lisa Ferguson each on one qualifying standard, the Edinburgh AC long jumpers intend to compete on Saturday and Sunday if possible.
The British Women's League match in Birmingham on Saturday offers them a first opportunity to get the 6.20m required.
Mark Mitchell is chasing a faster 1500m time than those he has already posted in his battle with David Bishop and Jake Wightman to join Chris O'Hare. The Forres Harriers athlete is headed for Germany as he looks to again get under 3.42.20.
Shaun Wyllie is also at that event in Regensburg with Shaun looking towards the 3.43.00 that is the qualification for the World Juniors. His most recent PB in Manchester was within less than a second of that time.
And 400m specialist Jamie Bowie is also competing at the Regensburg International this weekend with the men's 4 x 400m team having made the qualifying time in Belgium last week.
While our elite athletes command attention, Sunday's Throws Festival at Livingston is of course just as important in development terms.
Event Coach Mentor Hugh Murray introduced a Spring Throws Festival at Grangemouth at the end of March and it was a highly-successful competition.
We've already had entries for Sunday from around 50 athletes and entries are available on the day. It was felt worthwhile to stage this throws-specific competition even though there are league matches taking place elsewhere.
Thanks in advance to all athletes, coaches, clubs, parents and officials who will be involved at Craigswood.
Please check the start-lists and revised timetable listed here before coming to Livingston. Thanks.
https://www.scottishathletics.org.uk/calendar/events/17401-16228-summer-throws-festival
*Eilidh Child claimed her second third place finish in this season's Diamond League in Rome on Thursday night.
And Child's 54.82 season's best run in the 400m hurdles was a good improvement on the 55.43 she ran for third place in Doha.
Eilidh remains top of the British rankings with Jamaican Kaliese Spencer's winning time of 53.97 a World Lead.
Thanks to Bobby Gavin for this image
Tags: Eilidh Child, Kimberley Reed, Long Jump, Rachel Hunter, throws