Entries now open for Scottish 5K Champs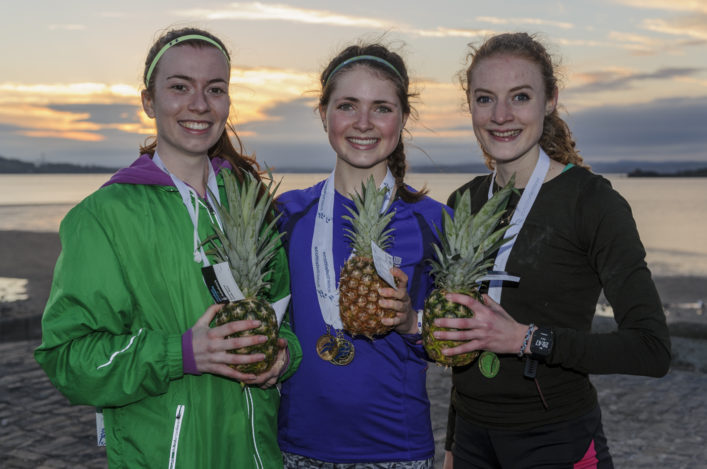 Edinburgh Uni Hare and Hounds celebrate gold in 2018 – Amy Frankland, Anna Macfadyen and Rebecca Johnson (photo by Bobby Gavin)
The Scottish 5K Champs are being held in Edinburgh early in May- once again as part of the annual Run and Become race.
Silverknowes on the Forth coastline is the venue once again for an event which has a reputation for a flat course and helping deliver a number of PB performances.
This year, the event is on a Friday evening in early May – Friday 3 May  – and it will host the Scottish 5K Champs with medals up for grabs for teams, U20s and Masters athletes.
It's a night which always seems to deliver PB performances and fast times. Last year, 193 runners went sub-18 minutes and the tally for sub 20 minutes was 315. The race entry is limited to 600.
Entries are open and already starting to fill up so please make sure you take the opportunity to compete in what is always a very popular event.
Annabel Simpson of Fife AC and Lachlan Oates of Shettleston Harriers won the individual golds at Senior level last year as Hunters Bog Trotters won the men's team prize with Edinburgh Uni Hare and Hounds taking the women's race.
The Silverknowes race is part of the Scottish Race Grand Prix for 2019 with athletes having the opportunity to win shares of the overall prize pot if they meet certain times in the various events.
Silverknowes 5K depth is amazing – Peter Fleming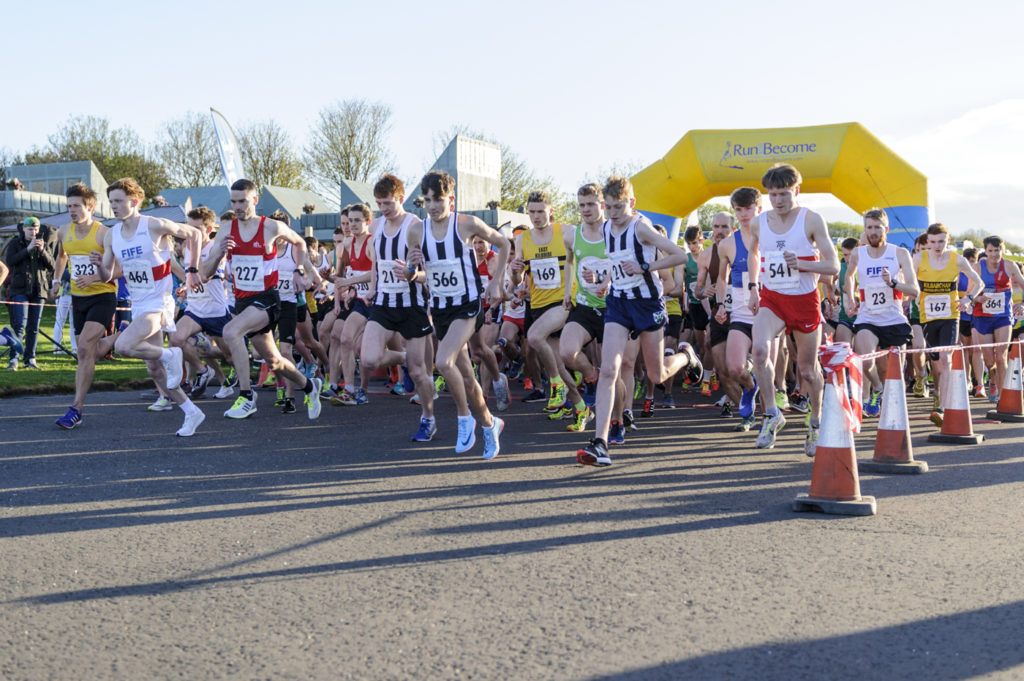 Tags: Road Race Grand Prix, Scottish 5k Champs, Silverknowes