Enter the race – and bid for Games tracks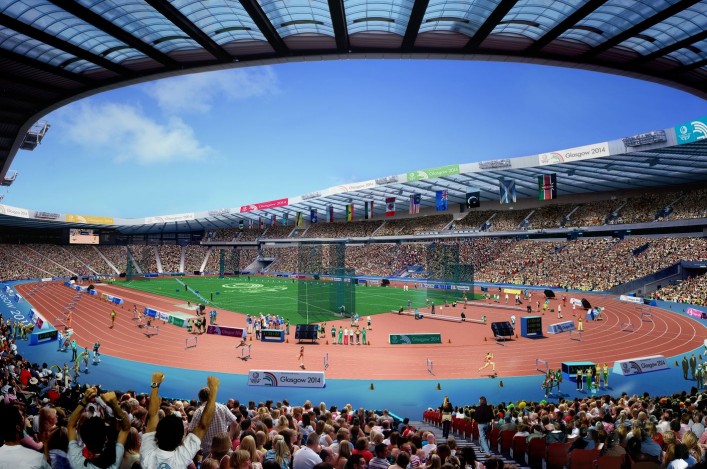 The running tracks from Hampden and Lesser Hampden, which will be used during the Commonwealth Games, are set to be relocated after this summer's event.
As part of the legacy from Glasgow 2014, the tracks will be re-sited to potentially two separate locations in Scotland.
sportscotland, the Glasgow 2014 organising committee, and scottishathletics will work in partnership to deliver the tracks as a legacy project.
Further opportunities will also arise for clubs, SGBs, and community facility operators to receive a range of sporting equipment used during the 11 days of world-class competition.
sportscotland will issue a bid document for the tracks to all interested parties in early June 2014, setting out the relevant timescales and how the selection process will be managed.
Further information will be provided in due course. Any queries should be directed by email to facilities@sportscotland.org.uk.
Tags: Glasgow 2014, Glasgow 2014 legacy, Hampden