Enter now for Scottish Half Marathon Champs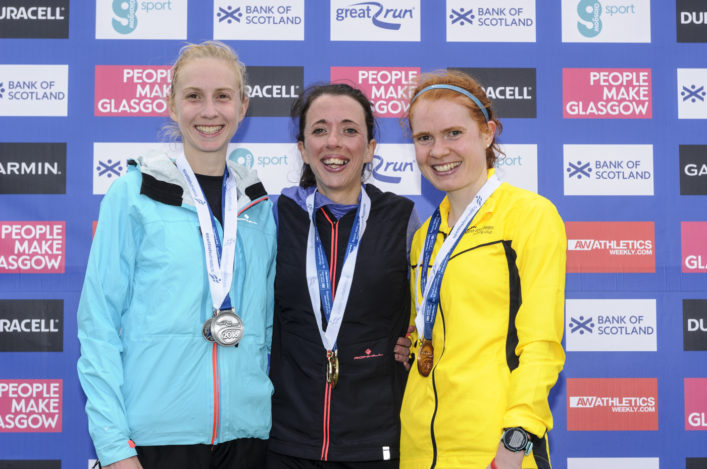 Shettleston's Fionnuala Ross took gold at the Scottish Half Marathon Champs last year and was joined on the podium by Gemma Rankin and Claire Bruce (photo by Bobby Gavin)
Enter the Great Scottish Run for 2019
The Scottish Half Marathon Champs take place within the Great Scottish Run in Glasgow on Sunday 29 September.
Entries have been open for some time now and there are medals up for grabs both for individuals and for club teams.
Check out the Road Running and Cross Country Commission Archive website page for the Half Marathon Champs for details on how the medals are contested.
Medals on offer National Road race events
Fionnuala Ross of Shettleston and Luke Traynor of Giffnock took the Scottish half marathon golds last year.
Joining Fionnuala on the podium were Gemma Rankin of Kilbarchan AAC and Claire Bruce of Metro Aberdeen. Joining Luke on the podium were Tsegai Tewelde of Shettleston and Sean Fontana of Inverclyde AC.
The Great Scottish Run is also part of our Road Race Grand Prix Series for 2019 and is the final event of the five-race series.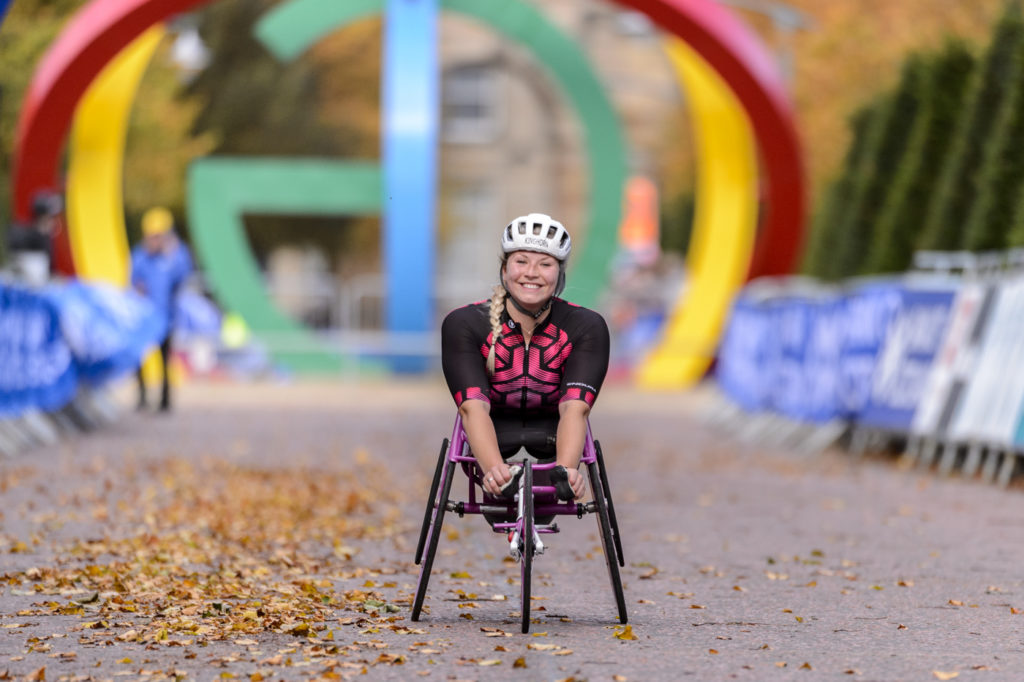 Sammi Kinghorn at the Great Scottish Run last year (photo by Bobby Gavin)
Tags: Glasgow, Great Scottish Run, Scottish Half Marathon Champs