ENTER NOW – Leap into our FPSG Age Groups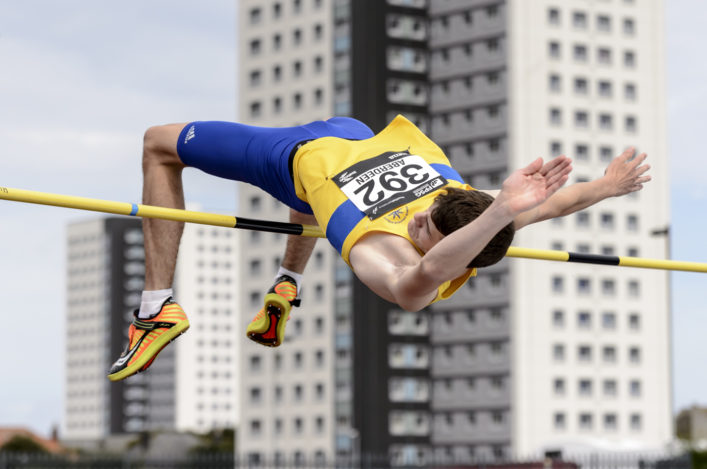 High jump action from the FPSG Age Group Champs in Aberdeen last year (photo by Bobby Gavin)
ENTER here for FPSG Age Groups 2019
It's time to take a leap of faith . . . and enter the FPSG Age Group Champs at Grangemouth next month.
We have set aside the weekend of August 10/11 for National Championships at U20, U15 and U13 with thanks to our track and field season sponsors FPSG for their support.
It's always one of the biggest events on the calendar and there's no time like the present to submit entries. Certain events are already filling up (such as U13 Girls Long Jump and 200m and we are closing these off as limits are reached).
ENTRIES CLOSE AT MIDNIGHT on THURSDAY 25 JULY
These are the national championships in these age groups with PBs, place in finals and maybe even a coveted FPSG Age Groups medal to be had over that weekend at Grangemouth.
We would therefore urge athletes, parents, coaches and clubs to make this event their priority for the season and make sure you don't miss out on a place.

Here's how the programme works for the two days:
Saturday 10 August:
Full U15 Event Programme
U20 200m/400mH/800m
U20W Pole Vault/U20M Long Jump/U20W High Jump/Javelin
Sunday 11 August:
Full U13 Event Programme
U20 Sprint Hurdles/100m/400m/1500m/2000mSC/1500mSC
U20 Hammer/Triple Jump/U20M Pole Vault/Shot/U20M High Jump/U20W Long Jump/Discus
The online process is open via the FPSG Age Groups page on our Events Section.
Note that U20 athletes seeking to race over 5000m should compete the following weekend – August 17/18.
Saturday 17 August U20 Women 5000m – ENTER HERE
Sunday 18 August U20M 5000m – ENTER HERE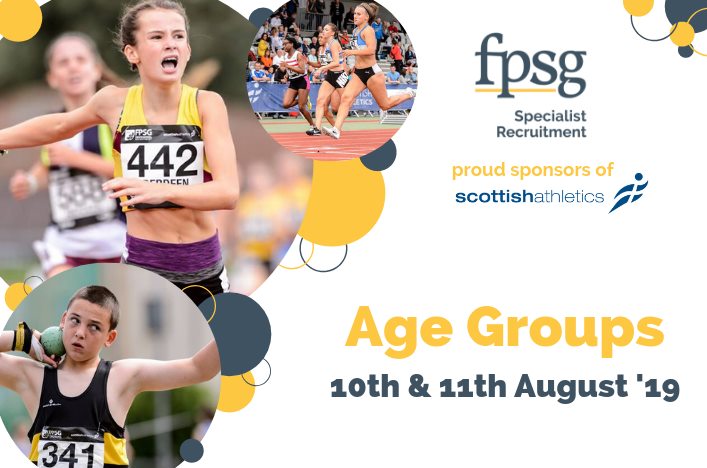 Tags: FPSG Age Groups, Grangemouth