All set for busy weekend at three venues at 4J Districts and Outdoor Opens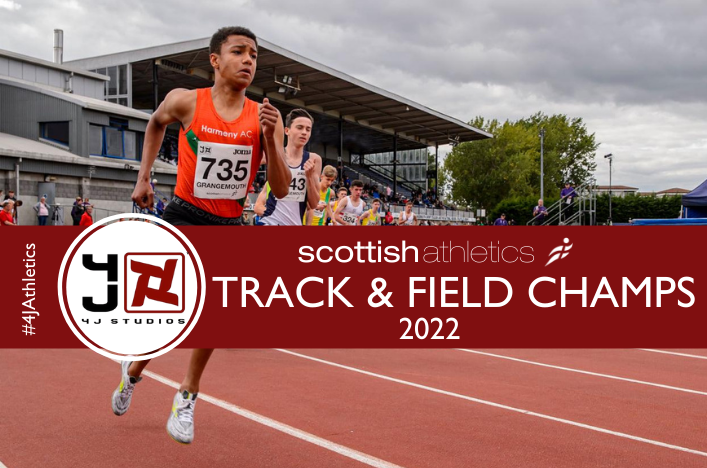 Scotland team announced for Loughborough International
There's a busy weekend ahead as the summer track and field season for 2022 begins in earnest.
We're at three venues to deliver the 4J Studios District Champs and National Outdoor Opens.
And with around 1300 athlete names on start-lists for the events at Grangemouth, Inverness and Kilmarnock it is sure to be busy with the action stretching from Friday evening in the Highlands to late Sunday afternoon in Central Scotland and Ayrshire.
There are Live Results links available for Grangemouth and Kilmarnock. Results from Inverness will be loaded after each day of competition (on Friday and Saturday).
We want to thank in advance staff at the three venues and all our local volunteers as well as, importantly, our team of dedicated scottishathletics Officials.
Well done to the following clubs in particular for a great response: Orkney, Shetland, Inverness Harriers, North Ayrshire AC, Shettleston Harriers, Inverclyde AC, Banchory and Stonehaven, Harmeny AC.
Our resources are stretched this weekend, clearly, and we're grateful for those clubs who responded to our appeals for volunteers helpers to assist our Officials this weekend.
Here are links to key details at the three venues . . .
Grangemouth – Saturday and Sunday: East District Champs U13/U15/U17 and Outdoor Opens Sprints and Jumps (Seniors and U20s)
+++
Inverness – Friday evening and Saturday: North District Champs U13/U15/U17 and Outdoor Open (Seniors and U20s)
Timetable, entries and key info
+++
Kilmarnock – Saturday and Sunday; West District Champs U13/U15/U17  and Outdoor Opens Endurance and Throws (Seniors and U20s)
+++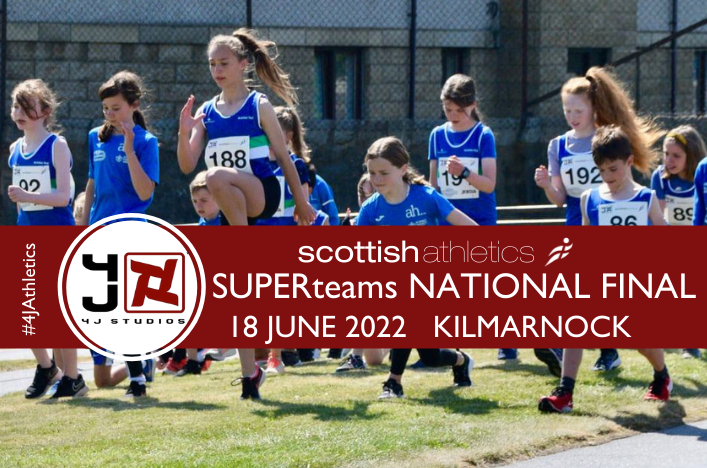 Clubs: Enter teams here for 4J SUPERteams
The 4J SUPERteams are taking place next month with the Ayrshire Athletics Arena in Kilmarnock our hosts on Saturday 18 June.
And we are asking clubs to enter teams – with athletes in the U12 age bracket – now ahead of closing date deadline of Thursday 2 June.
Club will be restricted to TWO teams in each gender at the point of entry. Any club wishing to enter additional teams should e-mail events@scottishathletics.org.uk to be added to the waiting list.
Teams will be contacted as soon as possible after final entries close to confirm whether their request can be accommodated within the final numbers.
The total number of teams will note exceed 110.
Age Groups:
U12: Born between 1 Sept 2010 – 18 June 2013
(Athletes must be at least nine years old on the day of the event to participate).

Tags: Grangemouth, Inverness, Kilmarnock