Cumbernauld glory for Central AC and Edinburgh Uni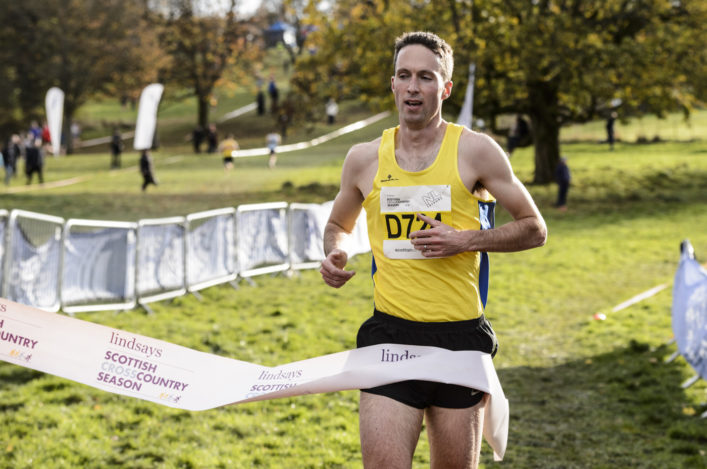 Alastair Hay crosses the line to bring home Central AC (photos by Bobby Gavin)
Provisional Results (scroll down the page on left)
Edinburgh Uni Hare and Hounds completed a superb Cumbernauld hat-trick as they won the Senior Women's golds at the Lindsays National XC Relays for the third successive year.
And Central AC returned to their familiar position on top of the Senior Men's podium as they won this race for the fourth time in seven years – with silver medals in the intervening seasons!
Fife AC won the Junior Females race for the first time in their history, with two sisters in the team, while Giffnock North AC took the Junior Males race with a successful defence of the title they won 12 months ago.
Photos by Bobby Gavin on Facebook
Conditions were excellent for cross country, with the course firm underfoot and bright sunshine lending to the 'feelgood factor; which seems to spread across the course from morning through four races.
Once again our hosts at North Lanarkshire Leisure, Cumbernauld AAC and Kirkintilloch Olympians, sponsors Lindsays and of course a hard-working team of Events staff and volunteer made it an occasion to savour.
Anna Macfadyen opened up for Edinburgh Uni and established a lead they were never to relinquish as Holly Page and Rebecca Johnson gave anchor runner Steph Pennycook the perfect platform for success.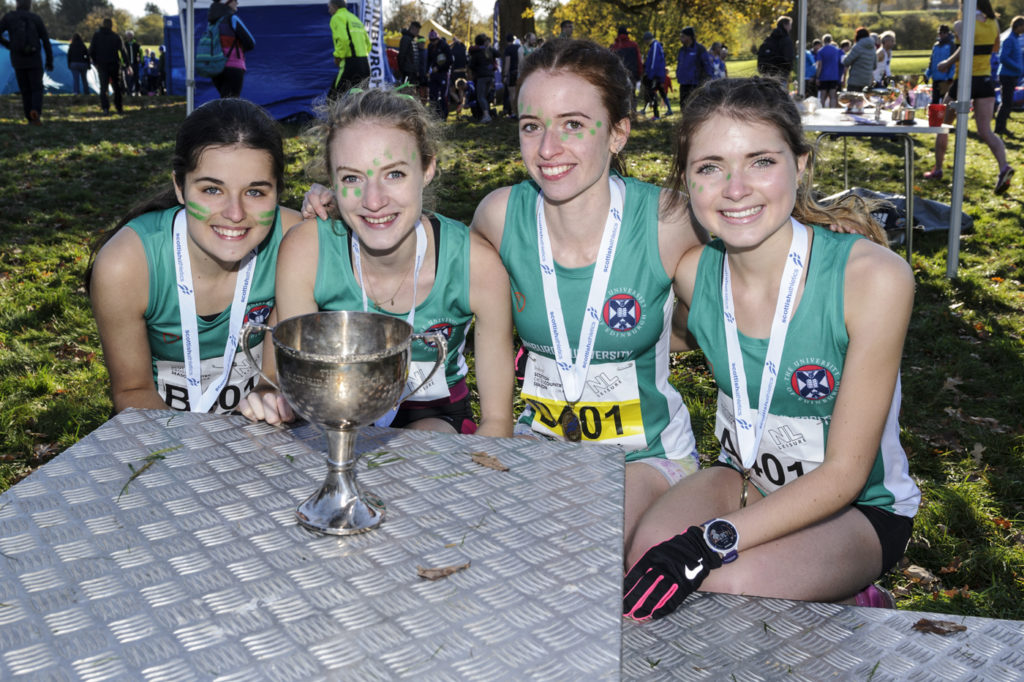 Edinburgh Uni Hare and Hounds savour the moment after making it a Cumbernauld gold medals hat-trick
'I was delighted to bring it home for the Hare and Hounds and that's a really special three in a row,' said Steph, as the green vests came home in 55.34 to win by 91 seconds.
'We've so many good athletes around the Uni scene now (EU Hare and Hounds B team were seventh) that we felt we would have a very strong team. It is good for Uni sport at Edinburgh to see the cross country team winning golds at a National Championship.
'We knew some time ago that we would be without Mhairi Maclennan, as she was attending a hen party (for Rebecca burns of EAC) on Arran. But even so we felt we had a number of athletes who could come in and run well.
'From my own point of view, this is my last year with the Uni in my final year studying medicine. So I wanted to go out on a high at Cumbernauld. I am sure I will be back here in a Fife AC vest in future years.'
VP-Glasgow took the silver medals in that race with Josephine Moultrie among the fastest women on the day – although that individual honour went to Morag Millar of Central AC. Kilbarchan AAC made it back to National status, too, in terms of a podium, with a fine effort for third place with Elspeth Curran on the last leg.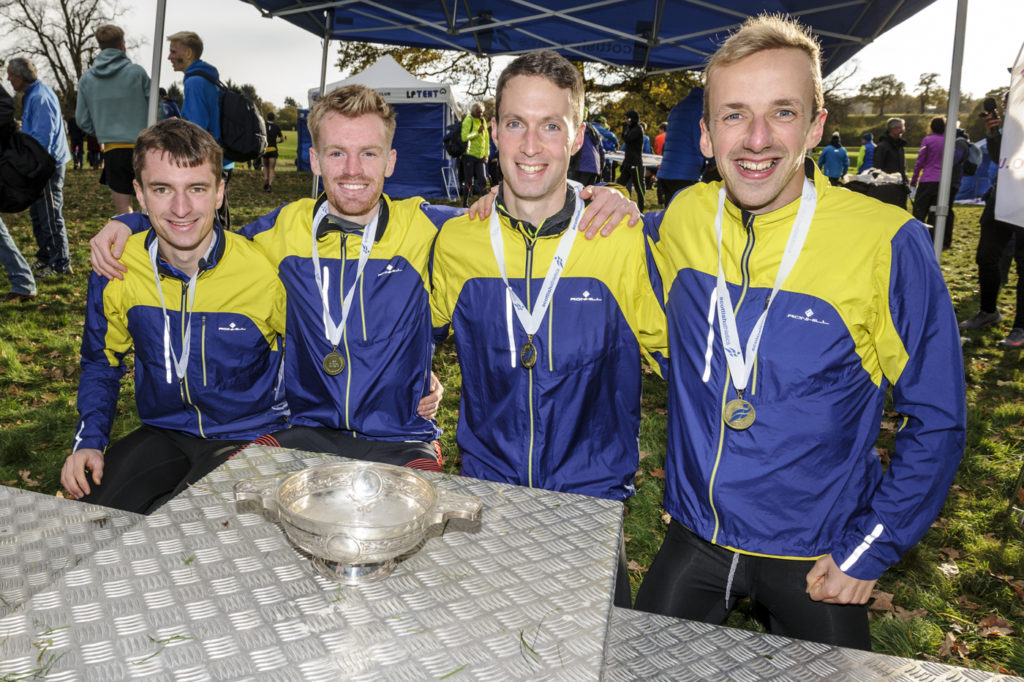 Central AC – Senior Men's champions for the fourth time in seven years at the Lindsays National XC Relays
For Central AC, handing over a lead to Alastair Hay after the efforts of Matthew Stirling, Cameron Milne and Scott Green ensured there would be no slip-up en route to glory.
Derek Easton's team was significantly changed from their latest East District XC Relays success at Glamis Castle – with the likes of Milne coming home to Scotland from Holland (where he is currently working) an influence on the outcome.
'It was pretty much a B team at the Districts plus Ali Hay,' said Derek.
'I like to have someone with a sprint finish on the last leg on these occasions, just in case that is needed, but Ali had a bit of an advantage on Euan Gillham of Kilbarchan and Sol Sweeney of Glasgow Uni and was never going to relinquish that.
'Ali is running really well at the moment and has had a good spell of training. He's maybe not doing quite the mileage he once did but I keep trying to tell him that doesn't necessarily mean he's not as fit. He ran a 5000m PB on the track.
'Scott Green is a great athlete and another bonus for us today. I thought I'd lost him when he was out of the sport for a year or more not so long ago but he has come back with a completely different attitude.
'He was Scottish steeplechase champion a few years ago and I really believes he has British-class talent.
'So, with a group like ours, the dynamics are always changing. You have athletes with different circumstances or different points in their lives – working, married, becoming parents. The one thing you are sure is it will change!
'But although we've lost a few – and a couple of guys are in America right now – it's great to see Central AC remain strong.'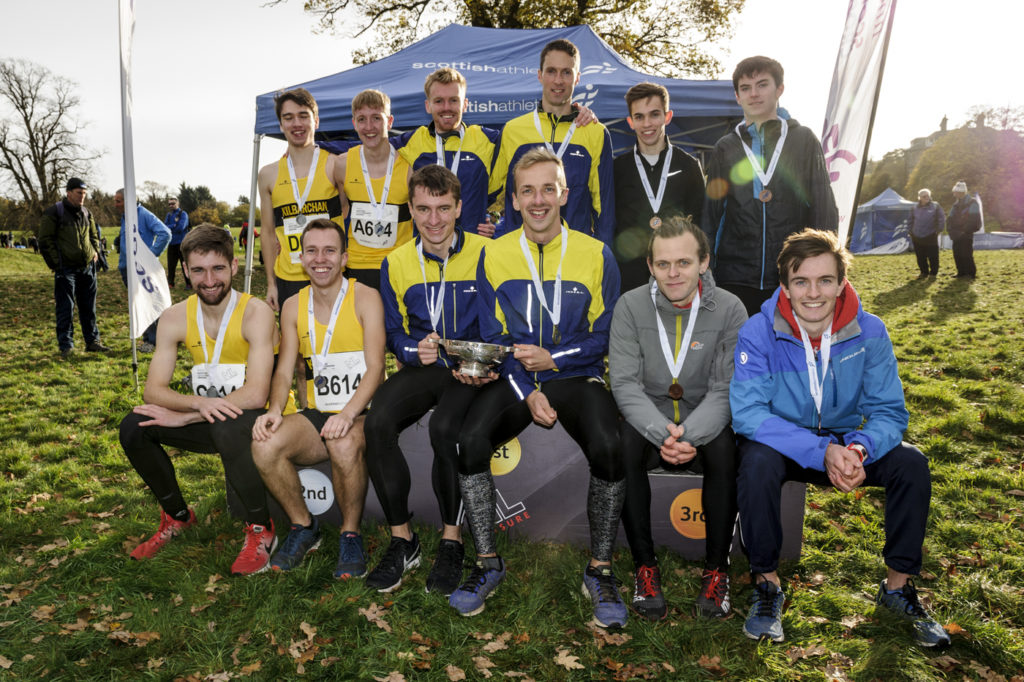 The podium for the Senior Men's race at Cumbernauld with Central AC taking gold, Kilbarchan AAC the silver and Glasgow Uni the bronzes
+++
Masters Races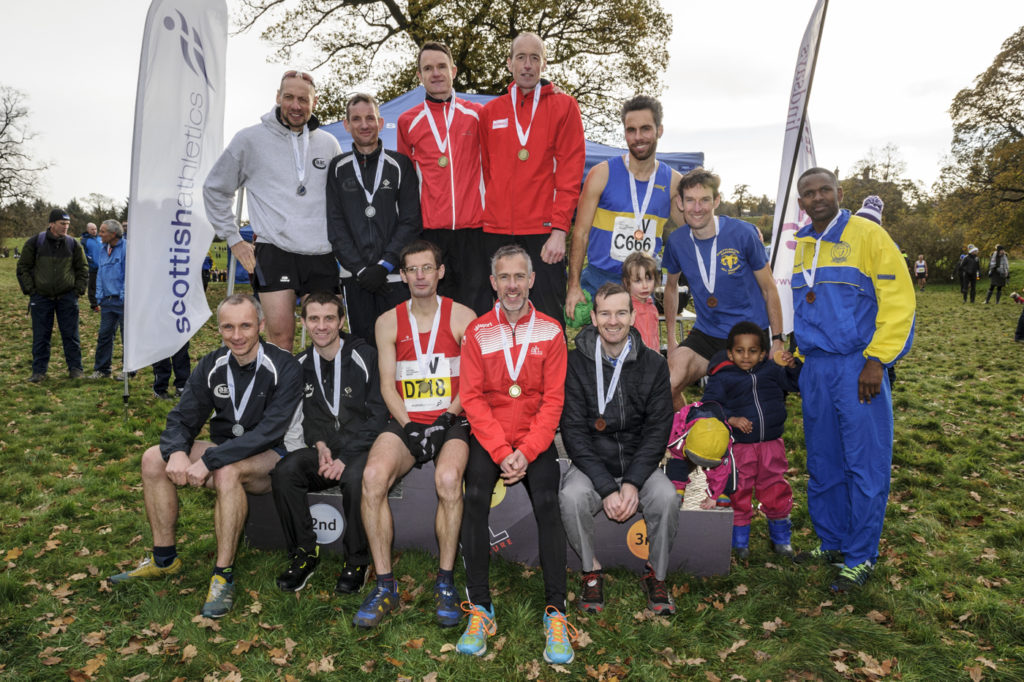 Men's Masters podium at the Lindsays National XC Relays
It was a great day for Cambuslang Harriers on the men's side of things in the Masters and V50 races.
The Glasgow south side club took the golds in both categories, while Shettleston Harriers also made the podium in both events.
In the Masters age group, Cambuslang won it from Corstorphine AAC with Shettleston picking up the bronzes.
At V50, Cambuslang saw off the challenge of silver medallists and host club Cumbernauld AAC whole third place was landed by Shettleston.
In the Women's division, there were Masters golds for Hunters Bog Trotters. The Edinburgh-based club won that race from Garscube Harriers and Bellahouston Road Runners.
In the V50 race, the golds went to Springburn Harriers with silvers for Kirkintilloch Olympians and bronzes for Ferranti AC.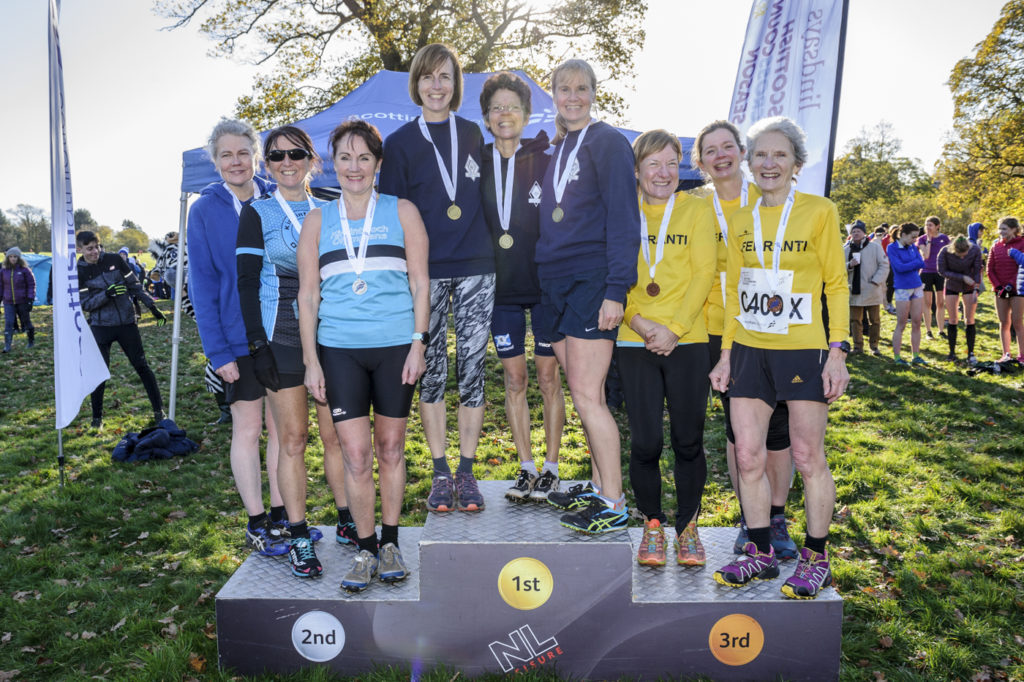 The Women's Masters podium at Cumbernauld
Tags: Central AC, Cumbernauld, Edinburgh Uni Hare and Hounds, Fife AC, Giffnock North AC, Lindsays National XC Relays