Central fourth at ERRA Relays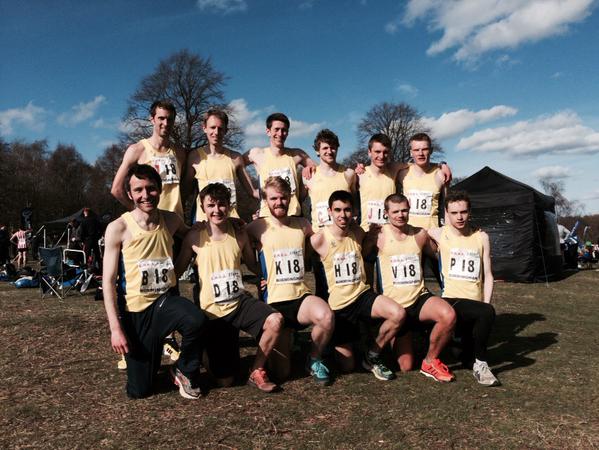 Central AC – photograph via Twitter
Our three Scottish clubs performed with distinction at the ERRA English Road Relays and proved their strength in depth at British-level competition.
Pride of place in terms of performance is reserved for Central AC for a commendable fourth place finish in the 12-stage Men's race.
In fact, Central were very close to the bronze medals with third place in the end landed by Leeds AC.
Corstorphine AAC also competed in the men's 12-stage race and took 13th place overall – which equals the Edinburgh club's best performance at this particular event.
Fife AC women were in action, too, and finished in 9th place in the 6-stage race in Birmingham (with two long legs added this year in the female event).
Central AC achieved their fourth place without the services of GB international, Andrew Butchart, who has excelled at the ERRA Relays in the past two competitions over – both six and 12-stage.
In action for Central on Saturday were: Scott McDonald, Robert Russell, Dale Colley, Jamie Crowe, Alex Hendry, Aidan Thompson, Cameron Milne, Scott Green, Ross Houston, Conan McCaughey, Ali Hay and Lewis Miller.
In action for Corstorphine on Saturday were: Calum McKenzie, Scott Pilkington, Moray Anderson, Dermot Cummins, Tom Ferrington, Tom Cunnigham, Bryan Clark, Steven O'Brien, Dougie Selman, Jonathan Carpentar, Keith Hood and Donald MacAulay.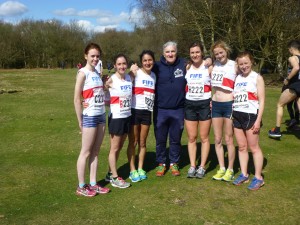 Fife AC team – with thanks to Ron Morrison for the photograph
In action for Fife on Saturday were: Megan Crawford, Sophie Mullins, Stephie Pennycook, Amie McKimmie, Katie Jones and Jennifer Kibble.
In addition to these, there were a number of Scots competing for their English clubs or indeed those based south of the border. Notice Commonwealth Games duo Laura Whittle and Susan Partridge very highly placed in the fastest 'long leg' times (at second and fourth respectively).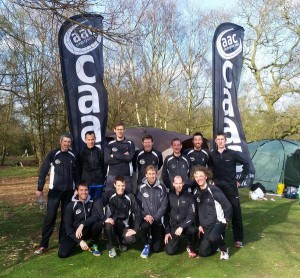 Corstorphine AAC – photograph via Twitter
Tags: Central AC, Corstrophine AAC, ERRA English Road Relays, Fife AC