Callum; Round the Houses; NAAC job; Scottish 5K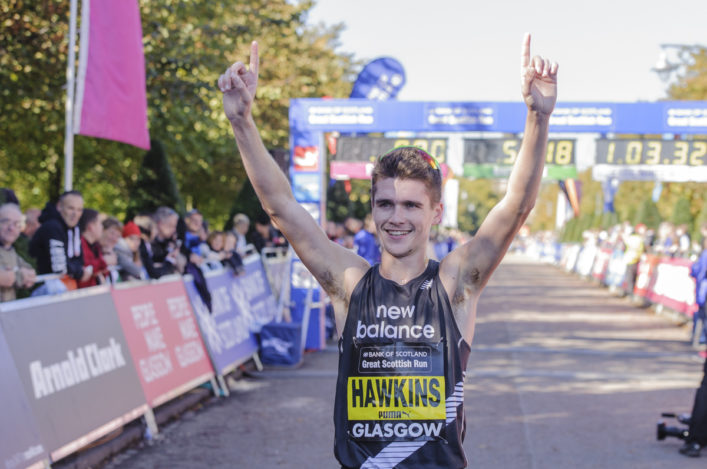 Callum Hawkins will bid to become the first British man to win the Simplyhealth Great Manchester Run when he takes on the 10k this May.
The 24-year-old Scotsman has announced his participation in Europe's biggest 10K as part of his preparations for the IAAF World Athletics Championships this summer.
Now in its 15th year, the Simplyhealth Great Manchester Run has never boasted a British male winner – but Hawkins, in irresistible form at present, is aiming to change that as he makes his debut in this event in front of the BBC Sport cameras on the streets of Manchester on Sunday, 28 May.
Hawkins, who finished ninth in the 2016 Olympic Marathon in Rio de Janeiro, has been pre-selected for the 26.2 mile distance at the World Championships in London in August, and has begun his preparations in style.
In February, Callum smashed the Scottish half marathon record with victory in the Kagawa Marugame Half Marathon with a time of 60.00, and in March he ran the fastest half marathon by a European athlete on US soil, beating Mo Farah's record of 60.23 as he finished second in New York in 60.08.
'I'm looking forward to Manchester as I build on my preparations towards the World Championships in London,' said Callum.
'It's not all that often I race 10K and my time for the distance is certainly due a revision. Of course a win would be great in a home race like this but I'm sure there will be some quality international athletes, too. I'll put everything on the line come Sunday, 28 May.'
+++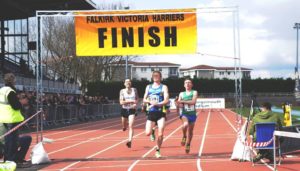 Exciting finish to 2016 Round the Houses 10K
Falkirk Victoria Harriers are gearing up for their annual 'Round the Houses' 10K road race in Grangemouth.
This is always a very popular event and takes place on Sunday 9 April at 10.30am. The closing date for entries is Wednesday 5 April and entries can be made online.
It is a new course for 2017 and has been measured by Adrian Stott to receive a 'Certificate of Course Accuracy.' The race includes the Scottish Student 10k Road Championship.
Last year's race featured an exciting finish, with the lead changing hands between three runners all the way to the line at Grangemouth Stadium. Russell White of Dromore A.C. won narrowly from Michael Christoforou and Bryan Mackie.
With thanks to Andrew Stevenson
+++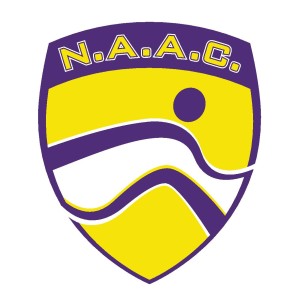 Do you want to work in athletics? There is a part-time job opportunity coming up in the west of Scotland at North Ayrshire AAC.
The club are looking for a Club Together-Community Coach and this is a great chance to work at a very progressive club.
More details on how to apply are to be found within our Jobs section on this website.
+++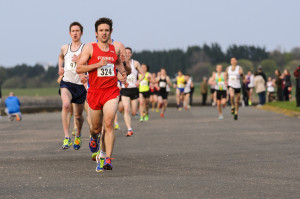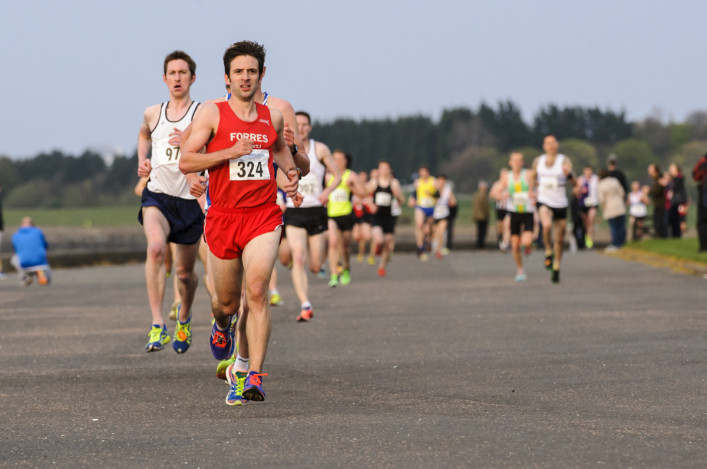 The Scottish 5K Champs are being held in Edinburgh early in May at the Run and Become Self Transcendence race.
Silverknowes on the Forth coastline is the venue once again for an event which has a reputation for a flat course and helping deliver a number of PB performances.
This year, the event is on a Friday evening in early May – Friday 5 May  – and it will host the Scottish 5K Champs with medals up for grabs for teams, U20s and Masters athletes.
Entries are open and already starting to fill up so please make sure you take the opportunity to compete in what is always a very popular event.
Tags: Callum Hawkins, Falkirk Victoria Harriers, Manchester 10K, North Ayrshire AAC, Round the Houses, Scottish 5k Champs