Bowie and Child are heading for Nassau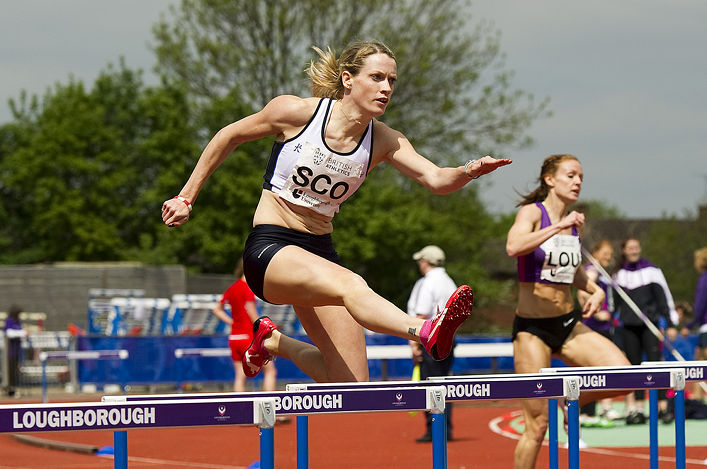 Jamie Bowie and Eilidh Child picked up medals at the World Indoors – and now they are heading for Nassau for the World Relay Champs with Team GB and NI.
British Athletics have named a 24-strong team for the inaugural IAAF World Relay event in the Bahamas on May 24/25.
GB and NI will be participating in the men's and women's 4x100m and 4x400m.
2014 World Indoor 60m gold medallist Richard Kilty (coach: Rana Reider) and 2013 world 400m champion Christine Ohuruogu (Lloyd Cowan) are set to compete in the Bahamian capital.
There are also places for Sopot 4x400m relay medallists Eilidh Child (Malcolm Arnold), Shana Cox (George Williams), Margaret Adeoye (Linford Christie), Jamie Bowie (Piotr Haczek), Nigel Levine (Christie) and Conrad Williams (Christie).
The top eight teams in both the men's and women's 4x100m and 4x400m will automatically qualify for the 2015 IAAF World Championships in Beijing.
British Athletics Performance Director Neil Black said: 'These championships provide a vital opportunity to prepare teams capable of winning medals at this year's European Championships and future senior major championships.
'The team selected is a blend of experience and youth and one that I am sure will rise to the occasion of this unique format.
'These championships also provide a good opportunity for our relay squads to qualify for the 2015 World Championships.'
All at scottishathletics congratulate Jamie, Eilidh, their coaches, families and clubs on these selections.
Great Britain and Northern Ireland Team
Men's 4x100m:
Harry Aikines-Aryeetey (Rana Reider)
Dwain Chambers (Rana Reider)
James Ellington (Rana Reider)
Richard Kilty (Rana Reider)
Andrew Robertson (Dan Cossins)
Danny Talbot (Dan Cossins)
Women's 4x100m:
Desiree Henry (Rana Reider)
Hayley Jones (Donald Moss)
Anyika Onuora (Rana Reider)
Asha Philip (Christine Bowmaker)
Bianca Williams (Lloyd Cowan)
Jodie Williams (Christine Bowmaker)
Men's 4x400m:
Dan Awde (Chris Zah)
Michael Bingham (George Williams)
Jamie Bowie (Piotr Haczek)
Nigel Levine (Linford Christie)
Martyn Rooney (Rana Reider)
Conrad Williams (Linford Christie)
Women's 4x400m:
Margaret Adeoye (Linford Christie)
Eilidh Child (Malcolm Arnold)
Shana Cox (George Williams)
Emily Diamond (Dan Cossins)
Christine Ohuruogu (Lloyd Cowan)
Victoria Ohuruogu (Lloyd Cowan)
Tags: Eilidh Child, Jamie Bowie