Eillish lands Athlete of Month; BMC awards; Masters 5k golds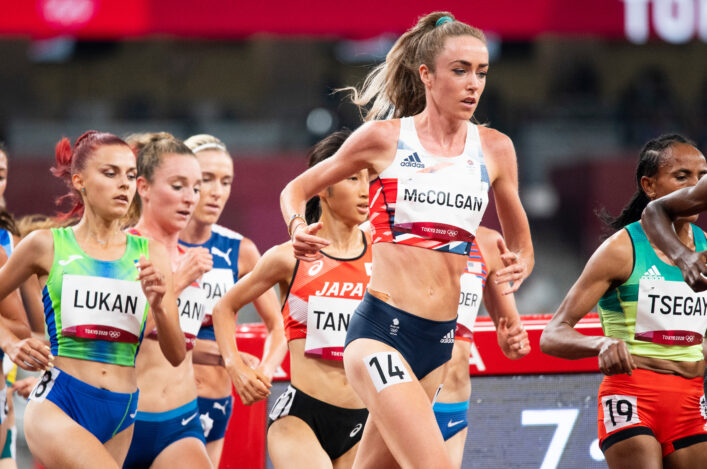 Photo by David Pearce
There was good news coming out from European Athletics earlier this week as Eilish McColgan's fine recent road performances were recognised.
The Scot, who competed at her third Olympics during the summer, was named as Female Athlete of the Month for October.
Eilish had set a European 10-mile best of 50:43 at the Great South Run in Portsmouth during October.
Many congratulations to Eilish, coach/mum Liz and to Michael (Rimmer).
It's always good to see Scottish athletes landing awards!
+++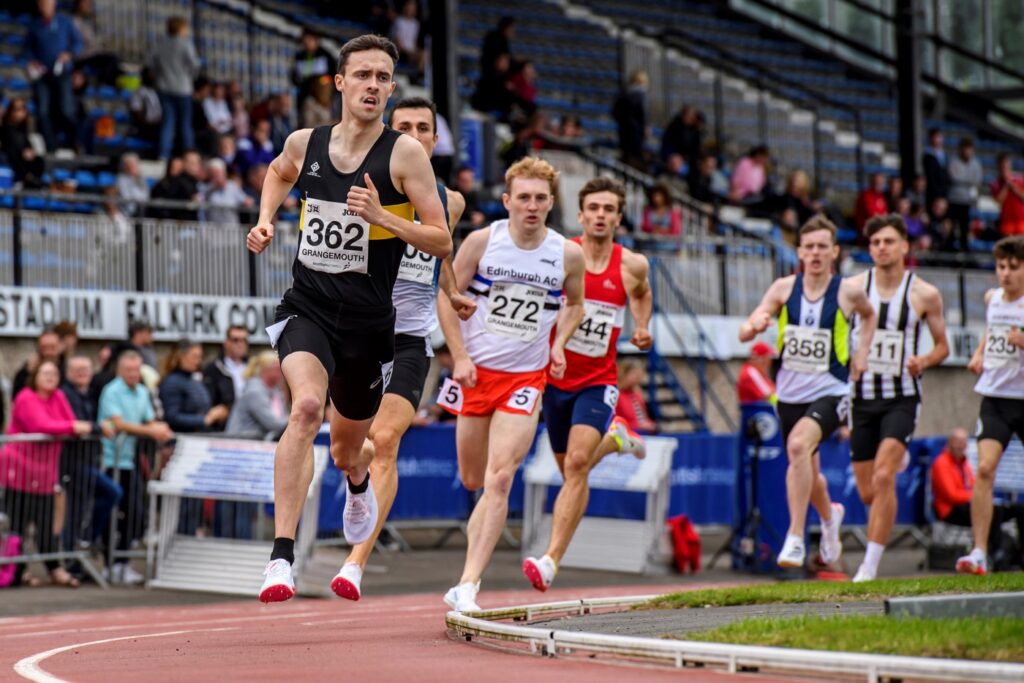 Kane Elliott in action at our 4J Senior Champs at Grangemouth (photo by Bobby Gavin)
There was also good news coming the way of athletics in Scotland via the British Milers Club as they announced their annual award winners for 2021.
Kane Elliott was named Young Male Athlete of the Year alongside Olympian Keely Hodgkinson with the Falkirk Victoria Harriers athlete having made big progress this year.
And there was special recognition via the Frank Horwill Award for Services to the BMC for the well-known Norrie Hay, of Glasgow School of Sport and Inverclyde AC, after much hard work on BMC events in Scotland (with the Glasgow Athletics Association).
Many congratulations to Kane and his coach Willie Sharp and all at Falkirk Vics and well done to Norrie on a richly-deserved accolade.
And Phil Kissi, who guided Scotland's Steph Davis to a marathon PB at the Olympic trials and then through Japan, was named as the BMC's Coach of the Year. Well done to Phil.
+++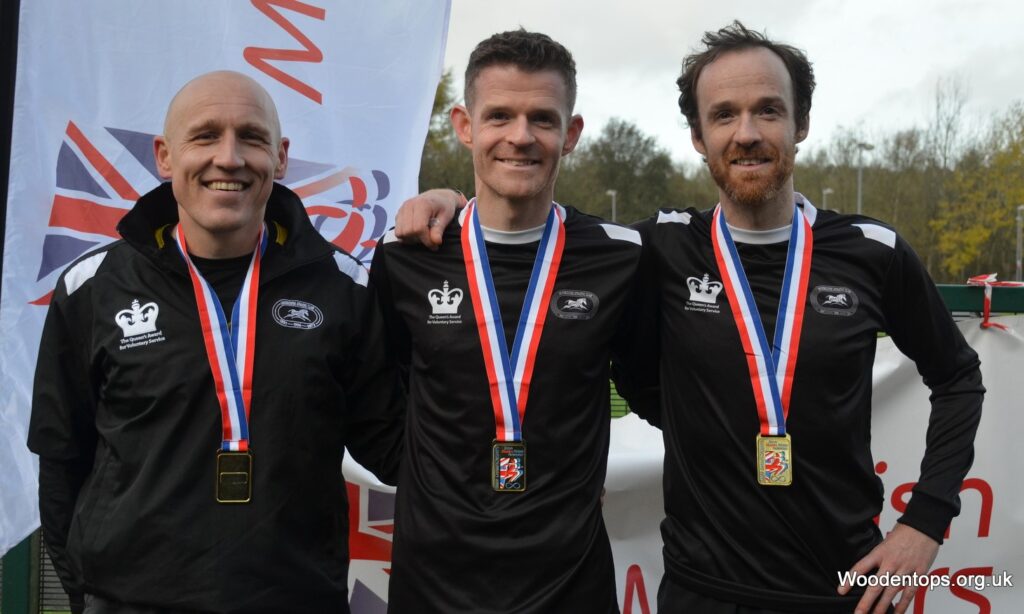 Inverclyde AC's M35 winners at the British Masters 5k road champs (photo via woodentops.org.uk)
There was double individual success for Scots at the British Masters 5k Road Championships held at Barrowford in Lancashire.
Mark Doherty of Inverclyde AC took gold in the M35 category in 15.08 and Alastair Walker of Teviotdale Harriers replicated that achievement in the M65 cateogry, with a run of 18:03.
There were golds for Inverclyde AC in the M35 team race thanks to the efforts of Mark, Colin Doherty and Paul Friend.
And in the Women's division there was a W45 victory for Mandy Williams of Central AC.
+++
Tags: