Bedford boost – Scots athletes perform in style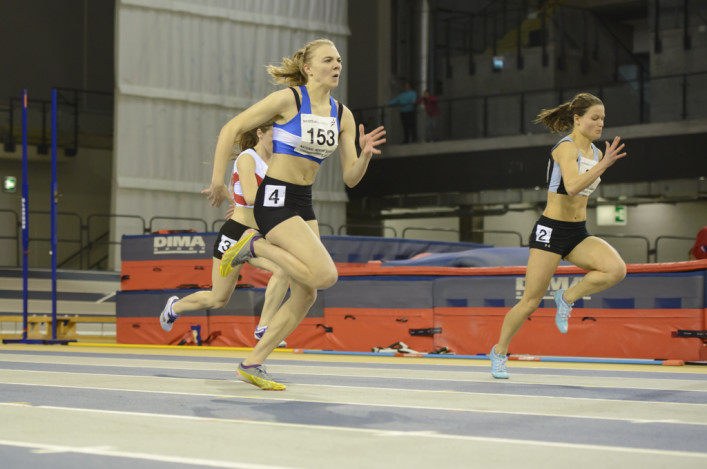 Alisha Rees – medal double in Bedford and a Scottish U20 record at 100m
England Athletics report – with links to Results
Scotland's next generation of young athletes headed to Bedford over the weekend for British Championship action – and delivered in fine style.
There were a series of superb individual performances with those by the likes of Alisha Rees, Holly McArthur, George Evans and Nick Percy chief among them.
But there was also a collective 'feelgood factor' which stretched beyond even an impressive tally of 19 medals as a number of other athletes finished in the top five, delivered PB performances or made finals in the events with greater depth.
No fewer than eight golds were plundered – with thrower Evans winning both shot and discus as he reached the World Juniors qualifying distance in the latter – and, added to two dozen medals landed last year by Scottish athletes, there can be little dispute that the future looks bright just below the 'Class of 2016' who are chasing Olympic places.
Director of coaching Rodger Harkins praised athletes and coaches for their efforts both in Bedford and over the years through the development phase to reach this stage, with Rodger highlighting success in throws, jumps, sprints and hurdles following a lot of (deserved) coverage recently for Senior endurance athletes.
Scotland's new British Champions are as follows
U23: Jack Lawrie (400 H); Beth Dobbin (200m); Steph Pennycook (1500m); Stacie Taylor (3000m steeplechase); Nick Percy (discus); Adam Thomas (100m)
U20: George Evans (shot, discus)
Here are a couple of the main highlights:
*Whitemoss athlete Holly McArthur claimed a Scottish U17 record in the 400m Hurdles with a run of 60 .23 that was also inside the qualifying standard for European Youths. The record had been held by  Allison Curbishley at 61.04. Holly won silver in the U20 age group while still an U17 athlete.
*George Evans produced a big PB in the discus with his 58.43 taking him second on the Scottish U20 all-time list and in the frame for GB selection this summer. George's 18.05 in the shot was also a PB.
*Adam Thomas was the first Scot to win the U23 100m title
*Nick Percy extended his personal British Championship winning run to five years after taking U17 in 2011, the U20 in 2012 and 2013 and the U23 in 2014, 2015 and now 2016.
*Alisha Rees broke the Scottish U20 record in the semi-final of the 100m with 11.63 en route to a bronze and added a silver in the 200m, as well.
So the final roll of honour read eight golds, five silver and six bronze medals that reads as follows:
Gold: Jack Lawrie, Beth Dobbin, Steph Pennycook, Stacie Taylor, Nick Percy, Adam Thomas, George Evans (two).
Silver: Alisha Rees, Holly McArthur, Cameron Tindle, Chloe Lambert, Nikki Manson.
Bronze: Alisha Rees, Mhairi Hendry, Heather Paton, Jamie Williamson, Sam Adams, Ewan Dyer.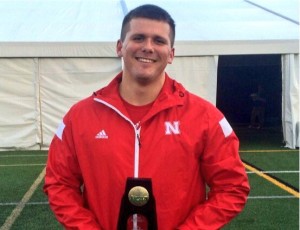 Nick Percy – followed up his NCAA success with yet another England Athletics title
Of course, there was plenty happening beyond only the medallists and Rodger Harkins, Mark Pollard and Allan Scott were there for scottishathletics to assess performances and offer guidance to athletes and coaches if required.
'We talk about 'Perform When It Counts' as an important ethos, but we saw it happening in practice in Bedford' said Rodger.
'There were some top individual performances with people landing titles, Scottish record, British titles, PBs or qualifying standards.
'But most pleasing of all is the way many Scottish athletes stepped into a bigger competitive environment and stepped up to the plate in terms of performing. Their coaches and clubs can be very pleased with having given them the platform to do that at this stage of the summer season.'
There should be footage of events via the runjumpthrow (Vinco Sport) website – either each individual race or competition or via the live stream for either day.
With thanks to Arnold Black
+++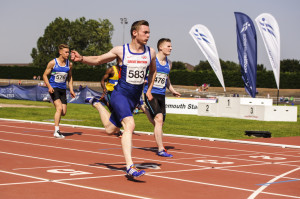 Now the time is right to enter the Scottish Age Group championships!
Grangemouth hosts the event for U20, U15 and U13 athletes on the weekend of August 20/21  with the U17 athletes at the same venue the weekend before – August 13/14 – with the U17 programme in with the Scottish Seniors.
Online entry is available and the closing date is July 24 – so why not get your name in now for the start-lists and then turn your focus to being the best you can be at Grangemouth?
Enter Age Group Champs U20/U15/U13
Tags: Adam Thomas, Alisha Rees, Bedford, Beth Dobbin, England Athletics U23/U20 Champs, George Evans, Holly McArthur, Nick Percy, Stacie Taylor, Steph Pennycook