#peoplemakeathletics – Celia Peerless and Jim Young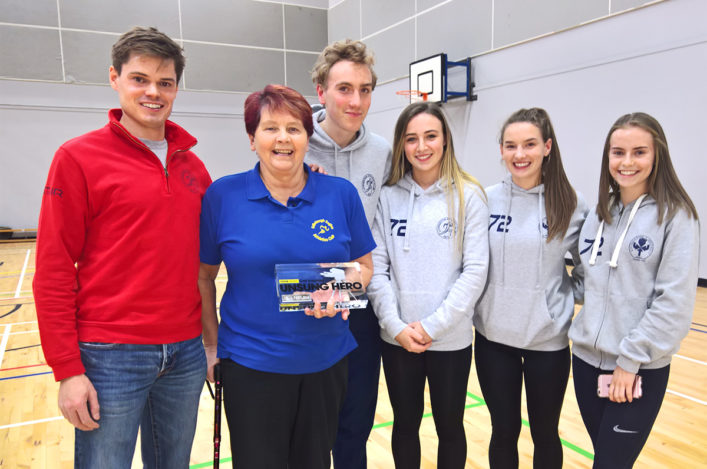 Athletics coach Celia Peerless – winner of the BBC Scotland Unsung Hero award
West Lothian athletics coach Celia Peerless has won Scotland's Get Inspired Unsung Hero Award for 2017 from BBC Scotland.
Having previously competed in masters athletics, Celia leads up Edinburgh Eagles Athletics club for young people with autism and learning difficulties.
In addition to this, she also works with a junior multi-events group at Livingston Athletics Club twice a week.
'To know it's come from the parents, it's just out of this world,' said the award winner.
'To see a child come in here (Edinburgh Eagles session) who won't mix with others, who won't talk to others and who won't do physical activity because they know they're not good at it; and to then see them developing is the whole thing.'
Celia was nominated by Liz Power, whose son Matthew started at the Eagles before progressing to Livingston AC.
Liz said: 'As the parent of a young person with autism, my 18-year-old son, Matthew, would not have achieved a successful transition to mainstream (athletics) if it had not been for Celia's patient understanding and her belief that the sport can be for everyone.'
BBC Unsung Hero: Celia Peerless wins Scotland award

Celia Peerless is Scotland's BBC Get Inspired Unsung Hero award winner for 2017! 😊As well as being Head Coach with Edinburgh Eagles Athletics Club for young people with autism and learning difficulties, she also works with Livingston Athletics Club. 📲 http://bbc.in/2jht0To#bbcsportscot #bbcgetinspired

Posted by BBC Sport Scotland on Wednesday, 22 November 2017
Livingston Athletics Club Chairperson, Alistair Dalgleish said 'At the start of 2014, Livingston were trying to establish a second training night, and we had to look outside the club for assistance. Celia was recommended as an experienced coach, so we recruited her to lead our junior multi-events groups.
'Celia's Monday session was an instant success, with the group soon reaching capacity as word spread about her ability to deliver a quality and challenging session in a supportive environment, along with her unparalleled knowledge of all the track and field disciplines (sprints, endurance, hurdles, throws and jumps).
'With membership numbers growing and extra training sessions required, last year it was Celia who stepped up again to coach a new early Monday session for younger athletes, and offer a new Friday session for her older group, committing herself to almost 5 hours of volunteer coaching at the club each week.
'Celia's success as a coach is about more than just her knowledge of athletics. She has an amazing ability to provide an athlete-centred coaching session, even with a large group, as she ensures that every session is adjusted where necessary to meet the needs of everyone, to suit their development age and standard.
'Celia builds a great relationship with her athletes, as demonstrated by some of the best attendance and retention rates at the club, and is passionate about helping all her athletes reach their potential, at whatever level that might be.'
+++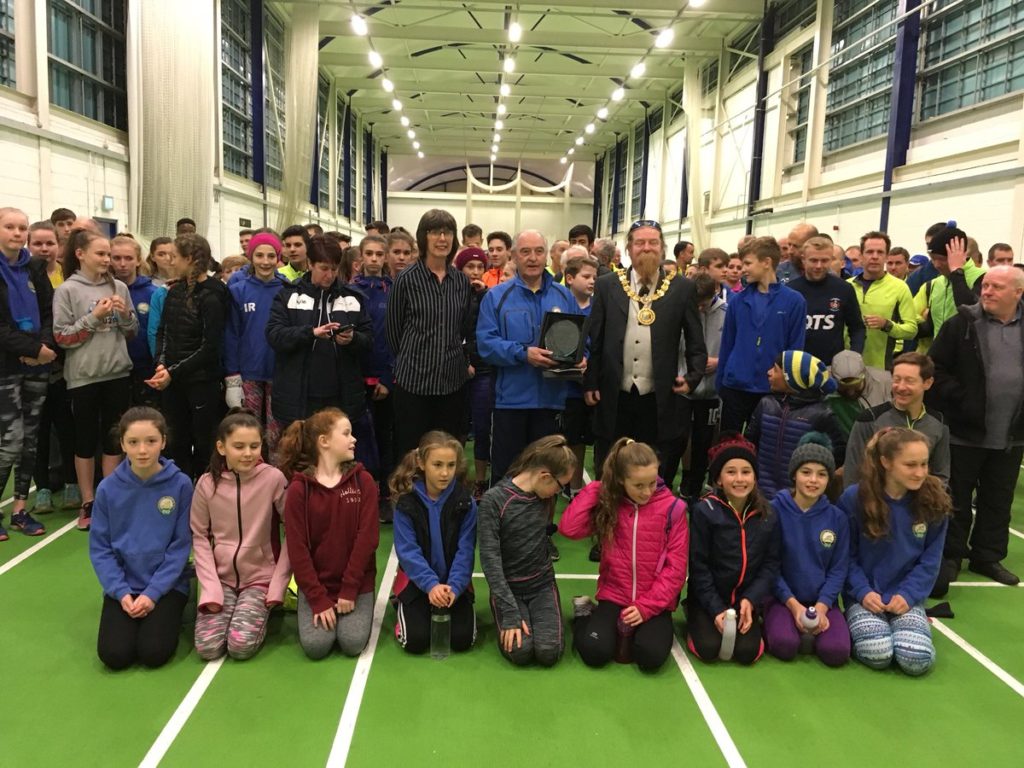 It was a special night for all involved with Kilmarnock Harriers at the Ayrshire Athletics Arena earlier this week when Jim Young received his scottishathletics Club Coach of the Year accolade.
Jim had missed out on the FPSG Awards Dinner a couple of weeks ago, so President Leslie Roy joined East Ayrshire Provost  Jim Todd in making the belated presentation.
Many years of service to athletics coaching were thus rewarded in front of an appreciative Harriers audience.
Well done to those involved in making this happen and congratulations to Jim Young from all at scottishathletics and from our sport.
(Photos via Twitter)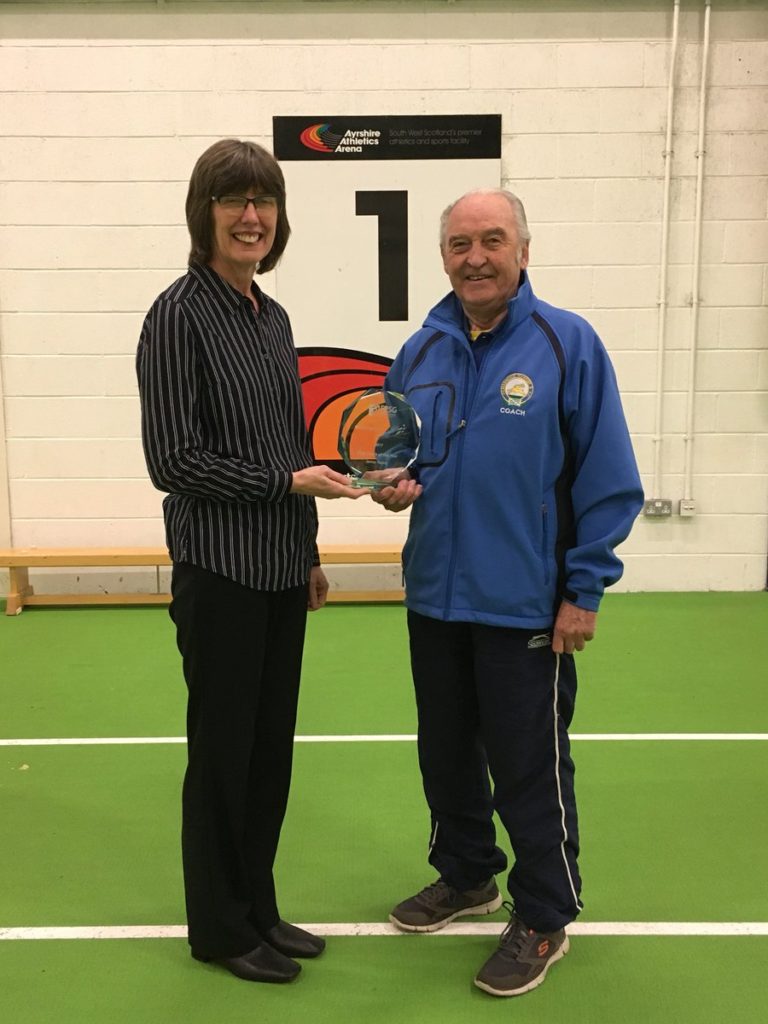 scottishathletics President Leslie Roy presents Jim Young with his Club Coach of the Year award
Tags: Celia Peerless, Edinburgh Eagles, Jim Young, Kilmarnock Harriers, Livingston AC