Athletes land Road Race GP shares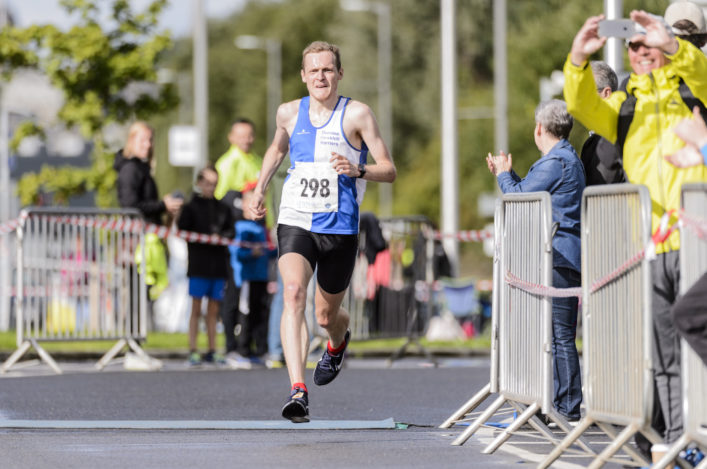 Kristian Jones broke 30 minutes at the Scottish 10K Champs to land five shares in the Road Race GP (photo by Bobby Gavin)
Kristian Jones and Fionnuala Ross picked up Scottish 10K Championship gold medals with their race wins at Stirling last weekend.
And both those athletes also landed five shares apiece in the scottishathletics Road Race GP which rewards athletes for good performances over the five-race series.
The Scottish 10K champs, at the Stirling event organised by Central AC, was the fourth in the series following previous events over 10-miles, marathon and 5K.
Dundee Hawkhill athlete Jones clocked five shares for his win in 29.56 while Shettleston's Ross recorded 34.07 to get inside the A standard for Women. Silver medallist Steph Pennycook was the other athlete to pick shares – landing two via a B standard performance for her 34.40 run.
It now means that no fewer than 13 athletes have shares against their name as they compete to share a total of £4000 in prize-money at the end of the series. Eight men so far have landed shares and five women.
The Great Scottish Run concludes the series with the Scottish Half Marathon Championships in Glasgow on Sunday 30 September.
Shares will be allocated if athletes get inside the following standards:
Men: A 65 minutes; B 67 minutes. Women: A 76 minutes; B 78 minutes.
More details on the Road Race GP Series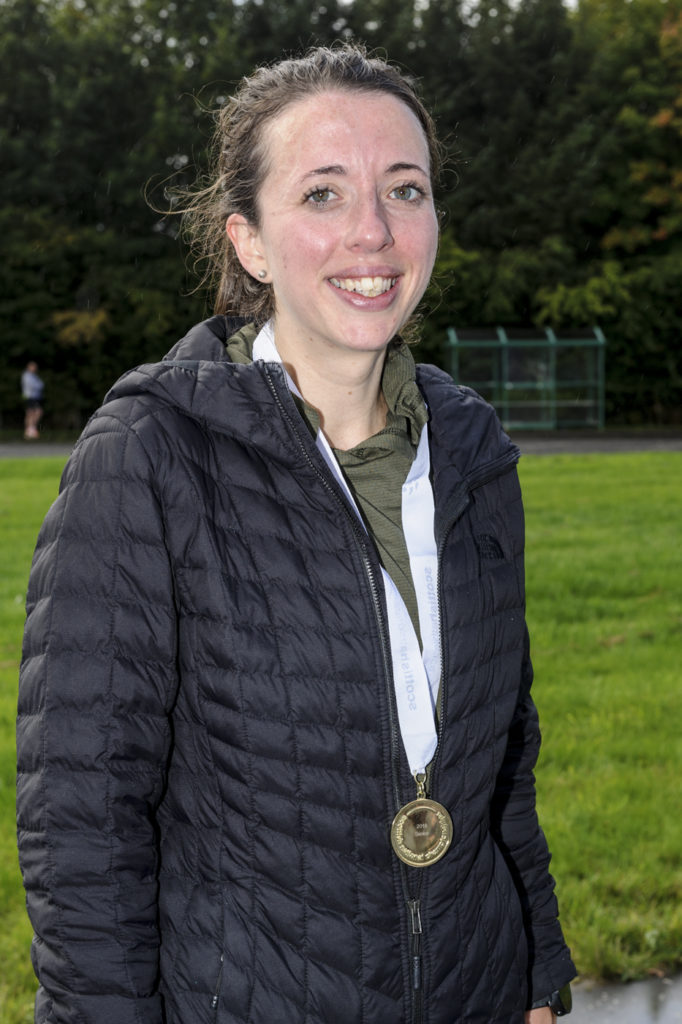 Fionnuala Ross – went under 34.30 to land five shares with an A standard performance at Stirling
Tags: Fionnuala Ross, Kristian Jones, Scottish 10K Champs, Steph Pennycook, Stirling